Extremely Nimble Technology in EHR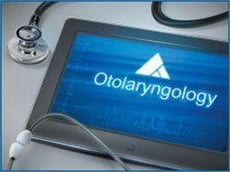 With its specialty-specific templates and visit types, its ability to handle graphics and images, and the way it revolutionizes transcription, the 2015 certified Medics EHR with a built-in MACRA dashboard for MIPS reporting is an ideal.
The Medics EHR supports chief complaints / review of systems, history, assessments and treatment plans, attaching images to patients' records, handwriting recognition for notations on images, diagnostic equipment interfaces, medications and e-Rx, lab requests and results, and more.
The MedicsPortal keeps patients connected and engaged with the practice 24 x 7 x 365 and enables them to self-serve for requesting appointments, completing questionnaires and "paperwork" in advance, communicating with the practice, and for making secure, online payments.
MedicsKiosk is an in-office adjunct to the portal and is ideal for capturing any additionally-needed information and for eliminating clipboards and handwritten forms which need to be deciphered and entered by office staff.
Medics FlowText™ Intelligent Transcription and Navigation
Built into the Medics EHR and working with Dragon Medical™, Medics FlowText will revolutionize how your ENT practice handles its transcription, and EHR navigation in general.
Medics FlowText intelligently places text directly into appropriate fields in the patient's record as the text is transcribed. This voice-to-text-to-data entry capability populates the patient's record and completes the transcribed report simultaneously.
And, Medics FlowText makes the Medics EHR voice navigable, enabling the user to move through the system using voice commands in a click-free approach.
Click here for a quick video on Medics FlowText.
Extremely Nimble Technology in PM
Our Medics PM is perfect for ENT practices that are also interested in world-class practice management with its nearly 99% success rate on first attempt clearinghouse claims, real time claim tracking, "on the fly" denial management, alerts during scheduling if the provider isn't recognized by the patient's insurance, pre-appointment batch eligibility verifications, and automated EOB reconciliations.
The Medics EHR and PM are available separately as needed, or as a single, unified solution. They can be implemented in the cloud or customer hosted (client server) configurations.
MedicsRCM is an excellent option for ENT practices that prefer to outsource their revenue cycle management needs.
"When a patient's record is opened, virtually any and every piece of information needed on the patient becomes immediately available. Medications prescribed, test results, images, allergies, previous visit details…all of this is easily viewed directly from the patient's record. The system is a pleasure to use, and the ROI it produces in terms of eliminated redundancy and manual drudgery is extraordinary."

Steven Gronowitz, MD
Clifton, NJ