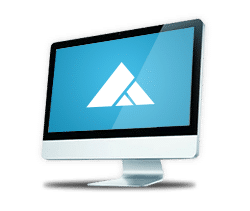 Family and General Medicine practices typically have lots of codes, family members, guarantors, and a large patient population that needs to be managed clinically and financially. Plus, the practice itself needs to be managed financially and operationally.
For all of this, you need the Medics Suite and ADS!
EHR Software for Family Medicine
For the Family and General Practice, the 2015 Certified Medics EHR is the ideal solution with features that include:
MedicsPortal™
Keep patients, caregivers, and guarantors engaged and connected with the practice 24 x 7 x 365 with abilities to request appointments, complete forms and "paperwork" online, view their medical information as allowable by the practice, and for communicating with the practice. Supports secure patient pay online. MedicsPortal is a timesaving feature allowing users to self-serve anytime at their convenience.
MedicsKiosk™
Operates as the portal but from the reception or waiting area on tablet, laptop or desktop PCs. Ideal for patients who weren't able to use the portal in advance. MedicsKiosk works to eliminate the clipboard and paperwork on arrival giving patients the ability to enter the information electronically which then only needs to be confirmed by the practice and then saved. Dramatically reduces staff time needed to decipher patient's handwriting and then to enter the data manually.
MACRA Dashboard
The dashboard is built-in for gathering MIPS reporting data in order to avoid penalties, and to perhaps obtain incentives. ADS also has affiliations with registries, and we have our own in-house MACRA team to assist clients with their reporting and compliance.
Multiple Visit Types
Templates for office visits are divided into Family Practice and Pediatrics. The Pediatrics sections include Initial, Well Baby, and Sick Baby visits.
Images and Handwriting Recognition
Attach images directly to the patient's electronic record for quick retrieval and comparison. Electronic handwriting can be used to make and save notations on images.
Medication Management and e-Rx
e-Prescribe directly and securely to the patient's pharmacy including for controlled substances where allowable by law; obtain alerts on allergies, interactions and on formularies. Maintains a medication database per-patient with refill management.
Labs
Interfaced with any number of labs, providers can order tests directly through the Medics EHR and obtain results back into the EHR with alerts on abnormal results.
Messages
Using the Messages section, providers can send secure intra-office messages as well as to other care providers. The window displays a list of all sent and received messages for reference.
Medics FlowText™ for Revolutionizing Family Medicine Transcription!
A function that has been a persistent nuisance with EHRs - getting text for reports and letters smartly into the appropriate fields within the EHR - is solved by Medics FlowText as a built-in capability within the Medics EHR.
Practice Management Software for Family Medicine
Ensuring Every Dollar for Every Visit with MedicsPremier!
RCM Services for Family Medicine
Comprehensive, Outsourced Medical Billing and Revenue Cycle Management
"When a patient's record is opened, virtually any and every piece of information needed on the patient becomes immediately available. Medications prescribed, test results, images, allergies, previous visit details…all of this is easily viewed directly from the patient's record. The system is a pleasure to use, and the ROI it produces in terms of eliminated redundancy and manual drudgery is extraordinary."

Steven Gronowitz, MD
Clifton, NJ