MedicsCRM: Managing your Marketing Efforts, Built-In!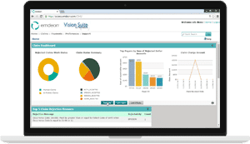 With marketing driving the future success and sustainability of healthcare organizations, a way to track results is needed. That's where a contact relationship manager (CRM) system comes in.
Plenty of stand-alone CRM systems are available, many of which are really expensive.
But the MedicsCRM is built-into the MedicsCloud Suite at no additional cost.
With MedicsCRM you'll be able to track:
media (TV / radio) spots
print advertising
outdoor advertising
outbound campaigns such as mailers, postcards and emails
social media outreach
You can also use MedicsCRM to track new patients referred by existing patients.
If you're already using a CRM such as Salesforce, Sugar, or Zoho, or if you want to implement one, that's fine. We've interfaced with most major CRMs.

But MedicsCRM at no additional cost may be just what the doctor - or your marketing team - ordered!