MACRA 2020: The "What You Need To Know" Tidbits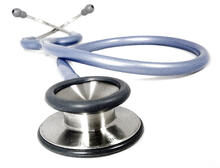 Here are some easy-to-understand basics on MACRA for 2020. Many more exciting details can be found on www.cms.gov which should definitely be consulted if those details are needed. Some quick general background bullets:
You probably know that MACRA is the Medicare-related act (law) that contains among other things a segment called the Quality Payment Program (QPP).
It's the QPP segment that covers the MIPS and APM methods of reporting data to Medicare in order to avoid the penalties ("negative payment adjustments") that can be assessed against 2022's Medicare reimbursements for not having enough quality reporting in 2020 since penalties are always two years in advance of the current year.

For some good news, bonuses are available for quality reporting, with exceptional bonuses for maximized reporting.
Lastly, a "wash" category exists for those whose reporting comes in at 45 points: there's no penalty and no bonus.
MIPS (the Merit-based Incentive Program) is for providers ("eligible clinicians") and groups, and applies to those who are not exempt from reporting.
Non-exempts for 2020 include MDs, DOs, DDSs, DDMs, DPMs, ODs, DCs, PAs, NPs, CNSs, CRNAs, and any clinician group that includes one of these, physical/occupational/qualified speech-language therapists, qualified audiologists, clinical psychologists, and registered dieticians or nutrition professionals.
Now for how COVID-19 has affected MIPS:
CMS understands that there may be circumstances out of your control that make it difficult for you to meet program requirements. To reduce this burden, CMS provides an opportunity for qualifying clinicians and groups to apply for exceptions to meeting the MIPS program requirements. In certain circumstances, these exceptions may be applied automatically.
Click here for the details on CMS's "Extreme and Uncontrollable Circumstances Exceptions" and the application to apply for an exemption under it.
Aside from COVID-19 Exemptions you can apply for a MIPS reporting exemption if yours is a small practice as defined by CMS (for 2020, that's 15 or fewer MIPS-eligible clinicians)
you have $90,000 or less in Part B covered for professional services, and
you see less than 200 Part B patients in CY 2020, and
you provide less than 200 covered professional services to Part B patients
Four different categories have been created under which MIPS reporting can be done for those who are non-exempt. They are MIPS-eligible (1) individuals, (2) as part of a group, (3) those in a MIPS APM, and (4) those who are in a virtual group.
A 5th group is Opt-in Eligible Practices
If a practice is opt-in eligible, they can elect to opt-in and report as a group on behalf of all clinicians in the practice. If your practice opts-in and reports as a group, you will receive a score and a payment adjustment based on that group reporting (unless you elect to opt-in and report as an individual, in which case you'll receive the higher of the 2 scores).
If a practice opts-in and reports as a group, individual clinicians don't need to opt-in to receive the group score and payment adjustment.
A practice can elect opt-in to MIPS and report as a group if it:
Exceeds 1 or 2 of the 3 low-volume threshold criteria, and
Has at least 1 clinician who is identified as a MIPS eligible clinician type on Medicare Part B claims, is enrolled in Medicare before 2020, is not a QP, and is not a participant in 1 or more MIPS APM entities, all of which are below the low-volume threshold.
For 2020, performance weights on the four MIPS categories:
Quality with its 6 measures makes up 45% of the reporting which must be for 12 months
Promoting Interoperability (formerly ACI) accounts for 25% of the reporting which has to be for a minimum of 90 days; it calls for 6 required measures and 2 optional "bonus" measures
Improvement Activities equates to 15% of reporting with its 1-4 improvement activities for a minimum of 90 days
Cost is also worth 15% of reporting for the full 12 months
The MedicsCloud EHR is ideal for capturing the required 2020 data applicable to you, and our team of MIPS experts is available for helping to keep you on track and reporting uninterruptedly!
Our EHR and MIPS Team have been assisting clients attain their reporting goals since the program's inception in 2015. We can help you as well!
" We've been using the ADS Medics PM and EHR for years. The software is excellent and now, ADS is getting us prepared for our MIPS reporting as we move into value based medicine."

Marsha Schaffer, Practice Manager
Gastroenterology Associates, Allentown PA