Avoid your MIPS Penalties with ADS and the Medics EHR…Guaranteed!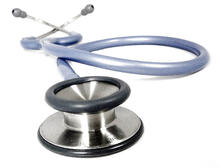 Value-Based (VB) medicine has arrived, with MACRA having been enacted into law. One of MACRA's facets is the Quality Payment Program (QPP).
The QPP is comprised of the two tracks eligible clinicians (ECs) can choose from in their quest to prove compliance with VB medicine. These tracks are MIPS (the Merit-based Incentive Payment System) and advanced APMs (Alternative Payment Models).
Regardless of the track, ECs are now getting into VB medicine in a very proactive way for good reason:
to obtain the incredibly significant and annually progressive financial incentives for MIPS or APM compliance starting with 2019's Medicare reimbursements
to avoid the significant penalties against 2019's Medicare reimbursements for not complying; penalties will also progress upward over the ensuing years
We think the choice is clear: be in VB medicine by reporting your MIPS or APM stats. Then - depending on which of the four reporting options you choose as described below - you'll at least avoid the penalty and you might get an incentive.
Or, you can (1) make believe VB medicine doesn't exist, (2) continue on a fee-for-service basis, (3) be heavily penalized, (4) definitely not get any incentives, and (5) perhaps even have a tinge of negativity cast on you since CMS has already said they're going to publicize ECs' MIPS scores. It won't look good if you're an EC with a "0" next to your name.
ECs who use the Medics EHR can avoid that negativity:
your Medics EHR is configured to data mine and compile your progress
the Medics MIPSmonitor™ dashboard displays your progress
ADS' collaboration ability with practice transformation networks (PTNs) nationally can help guide you - at no cost - in transforming your practice into one built for VB medicine.
Your VB medicine reporting options are:
Option 1: As long as the EC reports either (1) a single measure in the Quality Performance category, or (2) a single activity in the Clinical Practice Improvement Activities category, or (3) the required measures in the Advancing Care Information performance category, the negative payment adjustment (aka, "the penalty") will be avoided.
This very simplified option is in place to (1) help ECs ensure they avoid a penalty, and (2) make certain they're "in the game" as they hone their VB medicine skills for greater participation in 2018 and 2019.
Option 2: Participation in Option 2 consists of submitting at least 90 days' worth of 2017 data for (1) more than one quality measure, or (2) more than one improvement activity being adopted by the practice, or (3) more than the required advancing care information measures.
ECs not only avoid being penalized but may also obtain some incentives under Option 2.
Option 3: Participate in at least 90 consecutive days in 2017 and up to the entire 2017 calendar year of full reporting in the Quality, Advancing Care Information and CPIA categories to qualify for up to the highest possible adjustment (incentive) on 2019's Medicare reimbursements.
Under Option 3, ECs are able to obtain their highest incentives through MIPS.
Option 4: Participate in an Advanced APM (next generation ACO, Medicare Shared Savings Plan Track 2 or 3, etc.). These ECs could qualify for a 5% incentive on 2019's Medicare reimbursements. For details on APMs and their various tracks please see https://qpp.cms.gov/learn/apms.
Which types of ECs qualify for incentives? In 2017 and 2018 they are:
Physicians, PAs, NPs, CNSs, and CRNAs who bill for Medicare Part B or Critical Access Hospital (CAH) Method II payments assigned to the CAH.
ECs are exempt from MIPS reporting for calendar year 2017 as follows:
Clinicians in their first year of Medicare Part B participation
Clinicians billing Medicare Part B for $30,000 or less in allowed charges, or providing care for 100 or fewer Part B patients in one year
Clinicians in entities sufficiently participating in Advanced APM (see the MACRA FAQs for more on Advanced APMs)
Bottom line: You should be in VB medicine, and ADS and the Medics EHR can help!
You're encouraged to visit https://qpp.cms.gov for more overall information on QPP (MIPS and APMs) and for any needed details.
Contact us at 800-899-4237, extension 2264 for more information on the Medics EHR and how to avoid MIPS Penalties with ADS and the Medics EHR…Guaranteed!
See why thousands of physicians rely on systems from ADS.
Content pertaining to governmental information (e.g., CMS, Medicare, Medicaid, MACRA, etc.) is presented by ADS according to our best understanding of them. www.cms.gov or other reliable websites should be consulted, or the organization(s) should be contacted directly for details, or if clarifications are needed. ADS is not responsible for any typographical errors.
" We've been using the ADS Medics PM and EHR for years. The software is excellent and now, ADS is getting us prepared for our MIPS reporting as we move into value based medicine."

Marsha Schaffer, Practice Manager
Gastroenterology Associates, Allentown PA