It's 2018. Do you know how to Avoid MACRA Penalties?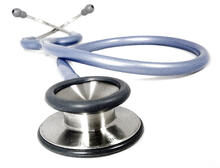 We do, and we can help!
To recap, MACRA is the Medicare-related act (law) that contains among other things, the Quality Payment Program (QPP).
The QPP in turn covers the MIPS and APM methods of reporting data to Medicare in order to avoid the up to 5% penalties that can be assessed against 2020's Medicare reimbursements for not reporting in 2018.
MIPS (the Merit-based Incentive Program) is for providers ("eligible clinicians" in MACRA-speak) who are not part of an accountable care organization (ACO)
So, if you're not exempt from 2018 reporting, and if you're not part of an ACO, you'll use the MIPS reporting method
APM (Alternative Payment Model, or "advanced Alternative Payment Model") is the reporting format to be used by non-exempt ECs who are part of an ACO
Here's how 2018 goes for each:
For ECs under the APM model, only 90 days' reporting is needed.
It's more involved for MIPS since 2018 is a full reporting year for those ECs.
For that reason, ECs under MIPS should begin (if they haven't already) to compile their data ASAP for the full 2018 calendar year's reporting. Submitting that data will be required after 12/31/18.
The longer MIPS ECs wait into 2018 to gather their data, the more difficult it will become to cull what's needed.
Certainly we think it should begin by no later than 10/1/18 but that's only an estimate. By then it could very well be too late for some ECs.
On the APM side, the deeper we get into 2018 the shorter that 90 day window becomes with 10/1 being roughly the last date to start for 90 days' reporting in 2018.
Reminder that the QPP also offers incentives. These might be possible to obtain based on the EC's reporting quality, but it'll definitely become more difficult as we get further into 2018.
Incentives are great if you can get them, but you'll at least want to avoid the penalty.
You should have a certified EHR (such as our Medics EHR!) with its built in MACRA dashboard making it easy to track reporting progress, and a vendor who has both collaborations with registries as well as its own in-house team of MACRA experts (such as ADS!).
Besides MACRA, the Medics EHR is excellent for taking advantage of other lucrative CMS initiatives such as Chronic Care Management (CCM), Transitional Care Management (TCM), Patient Centered Medical Home (PCMH), and Comprehensive Primary Care Plus (CPC+) assuming you already have CPC initiative status.
You're encouraged to visit https://qpp.cms.gov for more overall information on QPP (MIPS and APMs) and for any needed details.
Simply fill out the form on this page for more information on the Medics EHR, how to possibly obtain incentives, but how to at least avoid penalties!
See why thousands of physicians and system users rely on automation from ADS.
Content pertaining to governmental information (e.g., CMS, Medicare, Medicaid, MACRA, etc.) is presented by ADS according to our best understanding of them. www.cms.gov or other reliable websites should be consulted, or the organization(s) should be contacted directly for details, or if clarifications are needed. ADS is not responsible for any typographical errors.
" We've been using the ADS Medics PM and EHR for years. The software is excellent and now, ADS is getting us prepared for our MIPS reporting as we move into value based medicine."

Marsha Schaffer, Practice Manager
Gastroenterology Associates, Allentown PA