Built-In to Help Ensure you're on Target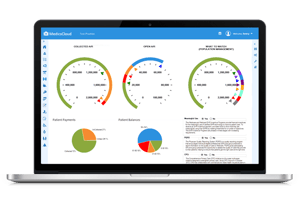 The certified MedicsCloud EHR and its built-in MIPS dashboard will keep you on target for your MIPS reporting to help ensure you're not penalized on your Medicare reimbursements.
Not only can you avoid penalties, you could obtain an incentive based on the quality of your reporting.
And, the ADS MIPS Team can help ensure you're on the right track. We also have collaboration with registries.
Click here for more information on MIPS reporting, and complete the form or contact us to schedule a personalized overview of the MedicsCloud Suite and all of its efficiency-enhancing, patient experience tools!