Click-Free Nephrology EHR Software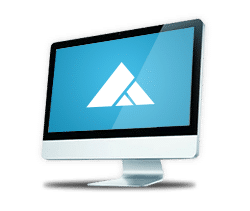 Nephrologists need an EHR that can handle a full range of specialty-specific issues such as:
Chronic Renal Failure
Cystic Kidney Disease
Cystinuria
Glycinuria
Horseshoe Kidney
Hypertension
Kidney Injury / Rupture / Infection
Nephroptosis

Pyelonephritis
Renal Colic
Renal Disease
Renal Transplant Candidate/Donor
Traumatic Anuria
Uremia
Uremic Polyneuropathy
Urinary Calculus
The MedicsCloud EHR for Nephrology covers all of these and supports:
MedicsPortal for 24 x 7 x 365 patient engagement using their iPads, iPhones, and Androids
MedicsKiosk for unassisted check-ins and electronic forms completion via patients' devices
Medics FlowText for transcribing and transmitting reports from anywhere using your handheld device
Medics Telemedicine with patients using their devices from anywhere
The MedicsMobile App for keeping you connected to the EHR, your schedule, and more
lab test ordering through the patient's record with results coming back into the record
e-Rx is PDMP / NCPDP-certified
affixing images to the patient's record for quick retrieval, viewing, comparisons and notations
Nephrology Practice Management Software
The MedicsCloud Suite empowers you to obtain every insurance reimbursement and patient-due payment and do so much more:
HCFA & UB claims with a nearly 99% success rate on first attempt clearinghouse claims
alerts on scheduling if the nephrologist is out of network for the patient
use the patient responsibility estimator when scheduling to let patients know an approximation of what they'll owe
remind patients about their copayments during scheduling
pre-appointment batch eligibility verifications through the scheduler to ensure incoming patients are covered
automated cascade billing to ensuing payers for patients with more than one payer
real-time Vision claim tracking to ensure your claims are being processed
single-window claim denial management for quickly editing and resubmitting denials
instantaneous EOB reconciliations through electronic remittance advices (ERAs)
patient statements generated immediately as balances become their responsibility
statements can also be downloaded for highly economical offsite production
comprehensive scheduling for regular office visits and dialysis
interactive Medics reminder texts reduce no-shows; excellent as balance-due reminders with payments through MedicsPortal
user-defined management and financial reports, KPIs and dashboards
reports can be saved, named, and scheduled to compile automatically at user-defined times
almost every system report can be exported to Excel
The administrator can designate users in a role-based approach, limiting their ability to access virtually any system capability. And, a built-in audit trail monitors system use by login.
The MedicsCloud Suite supports a single or an unlimited number of tax IDs. Scheduling and reports can be generated based on any or all tax IDs, and scheduling can be centralized or by location.
Complete the form on this page for more info, or click the "Get a Demo" button to schedule a personalized overview of the MedicsCloud Suite for Nephrology
RCM Services for Nephrology
Comprehensive, Billing, Revenue Cycle Management, and more!
Ideal if Nephrology RCM is preferred
MedicsRCM uses the MedicsCloud Suite and typically increases revenue by 10% - 20%
RCM clients can opt to use their existing EHR interfaced with MedicsRCM
Clients have transparent, 24 x 7 x 365 access to all of their data
"When a patient's Medics EHR record is opened, virtually any and every piece of information needed on the patient becomes immediately available. Medications prescribed, test results, images, allergies, previous visit details…all of this is easily viewed directly from the patient's record. The system is a pleasure to use, and the ROI it produces in terms of eliminated redundancy and manual drudgery is extraordinary."

Steven Gronowitz, MD
Clifton, NJ