Optometry Billing, Scheduling, Reports, Image Management, and EHR Functionality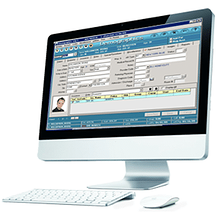 Optometry practices typically find themselves operating with a variety of disparate systems at worst, or with a number of interfaces at best. And then, often the systems that are used are either way too overblown or too weak for what's needed
None of these scenarios are good.
Welcome to MedicsPremier™ for Optometry from Advanced Data Systems (ADS)!
Ideal for any size optometry practice, MedicsPremier supports:
a remarkable, nearly 99% success rate on first attempt clearinghouse optometry claims
out-of-network billing helps to increase patient volume by seeing patients unable to be seen previously by the practice
real time claim tracking and on-the-fly denial management
optometry-specific scheduling that supports pre-appointment batch eligibility verifications
built-in interactive appointment reminder texts to patients works to keep the reception area filled; cancellations can be quickly rescheduled and future appointments can be moved up to fill in gaps
the patient mix can be scheduled logically making for optimized productivity
comprehensive financial and management reports, analytics and KPIs are compiled in any number of user defined views; virtually all are exportable to Excel™
excellent EHR-type functionality with comprehensive notes and with e-prescribing
upload images to patients' accounts and track them as needed
inventory management and automated sales tax calculations for purchasable products
Our MedicsPortal™ is ideal for making your practice available to patients 24 x 7 x 365, keeping them engaged and empowering them to self-serve in advance on requesting appointments, completing questionnaires, and editing demographic information.
MedicsKiosk™ is used at the practice for any additional information needed, or if the portal wasn't used. It's great for patients who arrive with caregivers.
Kiosk eliminates clipboards of paper, enabling patients to enter the needed information electronically. It also eliminates staff time needed to decipher and manually enter that same information.
Your Format, Your Way: Customer Hosted or Cloud Based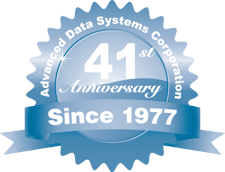 MedicsPremier for Optometry can be implemented securely in the cloud on our remotely hosted servers or as customer hosted on a local server(s) at the practice.
ADS: Your Very Trusted Resource in Automation
MedicsPremier is produced by ADS, a company with a solid history of stability and reliability in the industry since 1977.
The ADS Programming team performs data conversions from existing systems. We also provide timely Implementation, comprehensive system Training, and excellent ongoing Support with updates.
"MedicsPremier brought with it an extraordinary, nearly 99% success rate on first attempt clearinghouse claims helping to dramatically improve our reimbursements and cash flow, and that includes for claims that are out-of-network!"
Leoncio Gonzalez OD, PA