What is PE?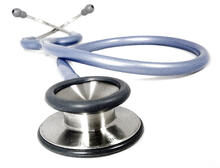 True PE is actually a dual-concept approach.
One is how the patient is brought into the loop on his or her own care…where there's a tight collaboration between provider and patient, and where the practice includes patient education information based on the patient's condition.
The second aspect involves the practice using "stay in touch" methods including social media, and having the technology that's needed to keep its patients engaged.
One major piece of PE technology is a patient portal that (1) allows for secure communication between practice and patient, (2) gives the patient access to certain parts of their clinical information, and (3) supports a variety of capabilities such as appointment scheduling, prescription refills, and an ability to complete forms and questionnaires online.
Why be involved in PE?
The Affordable Care Act links some of the practice's CMS reimbursement to patient experience metrics. So, how well or how poorly patients rate the practice will have an impact on the practice's CMS reimbursements.
Eventually, PE ratings will be tied to individual providers as opposed to the practice. Concept is that better-engaged patients are more likely to provide higher practice ratings than patients who are less engaged – or worse – not engaged.
Interesting PE stats from the AAFP: 80% of Americans who have access (portal) to info in their EHR records use it. 2/3 who don't have EHR access want it, and 41% of patients would switch doctors to gain access to their EHR info.
What technology is needed for PE?
An EHR that has a secure patient portal is needed. That's the Medics EHR's MedicsPortal.
Complete the Request Information form for more details on our Medics solutions for initiatives and incentives.