Cures Incorrectly Matching Providers with Payers!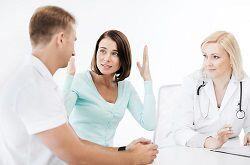 No one likes surprises, especially if they're not good.
One bad surprise involves finding out after the fact that the provider wasn't in network for the patient, either at all or for the procedures performed.
The MedicsCloud Suite issues warning alerts right at the time of scheduling whenever there is an issue between your selected provider and the patient's insurance.
You'll be able to immediately select a different provider and provide an explanation to the patient, if one is needed.
Coupled with how the system supports batch eligibility verifications through the scheduler, you'll be able to confirm patients' eligibility in advance as well.
So, two areas of financial exposure and risk are taken care of in advance through the MedicsCloud Suite.
Complete the form to schedule a personalized overview of the MedicsCloud Suite and all of its other revenue-generating, workflow, and operational enhancing features!