EHR Software for Surgery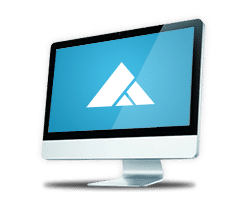 With its built-in MACRA dashboard, the 2015 certified Medics EHR for Surgery has been designed and developed for ease of use, yet comprehensive charting. The pre-built templates include Quick Dictionary and vocabulary.
Chief complaint templates allow flexibility to capture and store detailed patient data through point and click options. Workflow can be tailored to the unique needs of your practice and efficiently guide you through each step of care.
The MedicsPortal and MedicsKiosk keep patients engaged and connected, and allow patients to self-serve creating efficiencies for them, and for office staff.
Surgery EHR Features
Surgery Management
Surgeries can be scheduled, rescheduled, or canceled using the Medics scheduler. The surgeon is able to see the complete picture of all surgeries related to a patient.
Operative List
Gain quick access to the complete list of surgeries scheduled by the provider for future dates. The surgeon can check the status of pre- and post-operative lists and make status changes from the same window.
Document Management
Efficiently maintain patient consents in one place, within the Medics EHR.
Labs
Manage labs and submit orders / receive results electronically to and from your labs.
Medication Management
Comprehensive medications management with e-Rx for controlled and non-controlled substances.
Electronic Task List
A comprehensive electronic "to do" area where appointments, messages, pending charts, and test results can be managed. Navigate from messages, to pending charts, to test results and back, while monitoring patient activity within the office.
Document Imaging
Import and electronically store documents and images directly onto the patient's record for easy retrieval and comparisons.Integrations with virtually every PACS.
Medics FlowText™
A function that has been a persistent nuisance with EHRs - getting text for reports and letters smartly into the appropriate fields within the EHR - is solved by Medics FlowText as a built-in capability within the Medics EHR.
Our Medics Practice Management system is ideal for Surgery practices that are also interested in world-class Practice Management for Surgery EDI / Billing / Patient Statements, Scheduling, Reports, A / R, Collections, and Patient Demographics.
Click here for more information on the Medics PM.
And, MedicsRCM is available for surgery practices that prefer to outsource their revenue cycle management needs.
"When a patient's record is opened, virtually any and every piece of information needed on the patient becomes immediately available. Medications prescribed, test results, images, allergies, previous visit details…all of this is easily viewed directly from the patient's record. The system is a pleasure to use, and the ROI it produces in terms of eliminated redundancy and manual drudgery is extraordinary."

Steven Gronowitz, MD
Clifton, NJ