What are telehealth and telemedicine?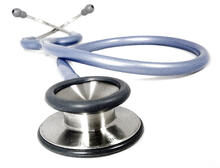 There is a difference between each.
Telehealth is generally defined as technology used to present a patient's information to a remotely-located provider. The technology typically includes videoconferencing, internet, store-and-forward imaging, streaming media, and satellite and wireless communications. Basically, telehealth is everything that surrounds and supports telemedicine.
Telemedicine refers to the actual medical services (the opinion, consult, diagnosis, prescription, etc.) provided by the remotely-located healthcare professional. More and more payers are recognizing telemedicine.
Why should I be in Telemedicine?
The world is getting smaller. Using telehealth resources, a patient is able to connect with a healthcare provider remotely for which the provider can bill the patient's insurance as a "virtual visit." Telemedicine presents more opportunity for patients / providers to connect (engage), which in turn supports a revenue stream to the provider for that virtual encounter.
What's needed for Telemedicine?
Software that supports virtual encounters and telemedicine billing.
Complete the Request Information form for more details on our Medics solutions for initiatives and incentives.