The Medics Suite: Unencumbered Automation for Orthopedics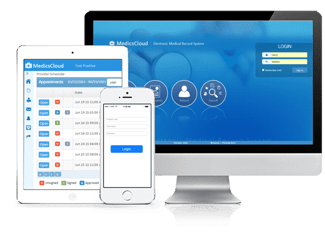 The Medics Suite is a browser-based, mobile-friendly, secure integrated EHR and PM system that will keep you connected, yet set you free at the same time!
The Medics Suite for Orthopedics
Orthopedics encounters with data entered via quick clicks on an iPad™, and with transparent functionality using iPhone™, Android™, or essentially any other internet enabled handheld device; the Medics Suite for Orthopedics can also be accessed using a desktop, laptop or tablet PC
2015 Certified with a built in MACRA dashboard for MIPS reporting that's highly comprehensive yet light and clear with a rapid reaction time; it's a true cloud-based solution that will make your Orthopedics EHR experience one that's easily unencumbered
MedicsPortal available for keeping patients engaged and self-serving, and contains a secure pay online feature
MedicsKiosk available for in-office connectivity eliminating clipboards and handwritten forms
Comprehensive EDI available with a nearly 99% success rate on first attempt HCFA / UB / WC / NF clearinghouse claims, pre-appointment batch eligibility verifications, automated EOB reconciliations, claim tracking and denial management

Alerts during scheduling if the Orthopedist is not recognized

by the patient's insurance

Patient responsibility estimator

for avoiding surprises with patient-due statements

Automated, interactive cell phone reminder texts

keeps patients engaged and reception areas filled

Case-specific patient attorney management

A system that operates under WindowOne™ architecture which displays required information essentially on every window view, eliminating the tons of "hunt and peck" keystrokes typically needed to find that information
Our portal, kiosk, telemedicine, and interactive reminder texting are iPad, iPhone, and Android-enabled creating an excellent patient experience while keeping them engaged
Virtually Click-Free Orthopedics EHR Software
Revolutionize your transcription effort with the Medics Suite for Orthopedics and its built-in Medics FlowText!
Working with Dragon Medical™, Medics FlowText intelligently data-populates the correct fields in the patient's record as the report is being transcribed. This voice-to-text-to-data-entry capability allows the transcriber to complete the report - and have the data entered - in one pass!
At the same time, Medics FlowText enables the EHR to be highly voice-command navigable, greatly reducing if not completely eliminating the user's need to touch a keypad or mouse.
The Medics Suite for Orthopedics can be used in your quest to satisfy or qualify for a number of of CMS initiatives that can produce incredibly significant revenue, such as:
The Chronic Care Management (CCM) and Transitional Care Management (TCM) initiatives
Satisfying the certified EHR requirement needed in ACO membership
In addition to these capabilities, all of the features you'd expect of an Orthopedics EHR today are handled by the Medics Suite for Orthopedics such as e-Rx for controlled and non-controlled substances, mechanisms for continuity of care, embedding and access to images and documents, and so much more including:
Cases: This clearly delineates a patient's different cases, which is typically an area of concern for the Orthopedics practice (e.g., the patient's work injury is clearly separated from that patient's skiing accident).
Orthopedic-Specific needs such as:

Castings
Range of Motion
Surgeries and post-op follow ups
Physical Therapy treatments
Knee, hip, shoulder, extremities, spine, skull, torso, muscle injuries

Multiple Complaints: This provides numerous Orthopedic-specific encounters, with the ability to handle secondary complaints…a highly important need for Orthopedics.
Digital Imaging: Provides the ability to store the patient's images directly as part of their record for easy viewing and retrieval. Images can be notated-on through the system's built-in handwriting capability.
The Medics Suite represents a highly comprehensive array of capabilities designed to propel your Orthopedics practice or healthcare organization into the next realm of possibilities with an ultra-stylized, sleek look.
It's fast and responsive, and because it's in the cloud, accessible securely from anywhere with an internet connection.
MedicsRCM Orthopedics Medical Billing Services
Comprehensive, Outsourced Medical Billing and Revenue Cycle Management
Ideal for Orthopedics practices that prefer to outsource their RCM needs
MedicsRCM uses Medics PM; clients can use the Medics EHR or their own interfaced to MedicsRCM
Clients have transparent, unfettered access to the systems, to the extent they want!
"Medics Suite is excellent for Orthopedics, with orthopedic-specific templates and content. It has helped remarkably in eliminating redundancy, paperwork, and having to rifle through patient files to find needed information."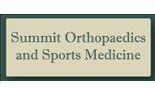 Stuart J. Fischer, MD
Summit Orthopedics and Sports Medicine