Unencumbered Automation for Orthopedics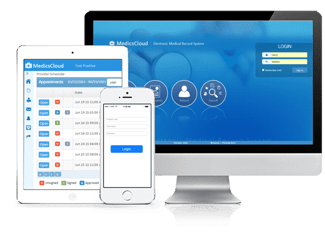 HCFA, UB, WC, and NF claims. Attorney management. Hands-free charting and transcribing. PACS interfacing. Perhaps even purchasable products and tracking marketing campaigns.
Comprised of the AI-driven MedicsPremier financial/operational platform and the MedicsCloud EHR, all of it, and more, is supported!
The MedicsCloud Suite for Orthopedics
Financial:
A nearly 100% success rate on 1st attempt HCFA/UB/WC/NF claims

reports can be attached as needed

Automated Eligibility Verifications on scheduling appointments

we perform up to 4 additional batch verifications through the MedicsPremier scheduler

Get out-of-network alerts on scheduling

easy to invoke your own OON financial policy

Access the Patient Responsibility Estimator on scheduling

excellent for managing patient A/R

Proactive Denial Alerts help eliminate large numbers of denials

our Denial Manager enables you to quickly edit/resubmit any other denials

E/M coding alerts for better reimbursements
NCCI editing alerts when multiple claims for a patient should be bundled
Enjoy real-time claim tracking
EOB reconciliations are virtually instantaneous
Balance-due texting option with online payments

email and paper statement options as well

Patient Attorney Database built-in

cleanly connects patients with their attorneys
case specific for multiple attorneys/multiple incidents

Attorney Portal self-serve option

they can review/retrieve information without disrupting your staff

Built-in CRM helps manage any marketing/advertising campaigns

MedicsPremier can also interface with almost any other CRM
Mobility, Workflow, Scheduling:
The MedicsPremier multi-modality scheduler and workflow platform

reduces bottlenecks for better productivity
interactive appointment reminder texting option
generate an array of scheduler-related/productivity reports
centralized and/or POS scheduling

MedicsPortal for patients to:

pay securely online, schedule appointments, edit demographics, complete forms and
paperwork in advance, review medical information, and more

Medics Telemedicine app for easily-invoked virtual visits as applicable to Orthopedics
MedicsKiosk for expedited intake with options for scanning insurance IDs and drivers' licenses

data auto-inserts into patients' records
document images auto-attached to patients' records
Analytics, KPIs, Dashboards, Reports, MIPS:
Other:
MedicsPremier Related specialties also handled

Pain Management, Physical Therapy, and others as needed
MedicsRIS for Radiology as may be needed

Interfaces with virtually any PACS

images can be attached to patients' records

Single or unlimited number of tax IDs supported
Easily display and chart multiple cases for the same patient
Electronic Charting and CMS Initiatives:
The 21st Century Cures-Act Certified MedicsCloud EHR for Orthopedics and other specialties as may be needed:

compliant now with the AUC/Clinical Decision Support initiative using our Qualified Clinical Decision Support mechanism (qCDSM) option
hands-free, voice-navigated charting with its built-in Medics FlowText
eliminates tedious cursor placing into the next needed field
automatically completes encounters as part of transcribing reports when using almost any transcription system such as Dragon Medical One, or

Use your existing EHR interfaced with MedicsRCM, or
Use no EHR with our electronic superbill
The MedicsCloud Suite for Orthopedics is a fully comprehensive solution of versatile, AI-driven platforms designed to create maximized revenue, minimized effort, and overall mobility and connectivity between your patients, you, and your practice.
If outsourced billing and staffing is preferred, then MedicsRCM from ADSRCM is an ideal solution! MedicsRCM also uses the MedicsCloud Suite.
Contact us for more about how the MedicsCloud Suite or how MedicsRCM can help you!
"Medics Suite is excellent for Orthopedics, with orthopedic-specific templates and content. It has helped remarkably in eliminating redundancy, paperwork, and having to rifle through patient files to find needed information."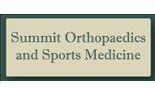 Stuart J. Fischer, MD
Summit Orthopedics and Sports Medicine