Click-Free Neurology EHR Software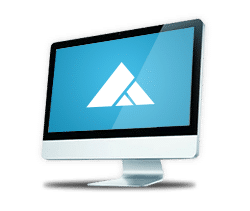 Working with things such as nerve endings, it's safe to say that neurologists probably deal with minutiae more than any other medical specialty.
The EHR used by neurologists should be able to handle minutiae and fine details as well. The MedicsCloud EHR for Neurology does!
Neurology Specific Templates
With templates specific to neurology, the patient encounter is simplified covering, among other things:
Lightheadedness / Fainting
Spinning / Vertigo
Unsteadiness / Imbalance
Inner Ear Causation
Vestibular Nerve Issues
Cervical Spine
Brain Stem Issues
Headaches

Memory Issues
Double Vision
Tingling
Limb Weakness/Involuntary
Movement/Lack of Coordination
Cognitive Disorders
Epilepsy
The Neurologist can quickly invoke "favorites" depending on the patient's medical condition, process the encounter, store the data, order labs, and transmit prescriptions electronically. Medics FlowText also makes the MedicsCloud EHR voice navigable and click-free. And, its e-Rx is PDMP / NCPDPD-certified.
Medics FlowText™
A function that's been a persistent nuisance - getting text for reports smartly into the EHR - is solved by Medics FlowText…a built-in capability within the Medics EHR. Medics FlowText also makes the Medics EHR navigable and click-free.
Images can be stored on the patient's record for quick retrieval with handwriting recognition enabling notations directly onto the images. MedicsPortal is available enabling patients to self-serve and stay engaged with the practice 24 x 7 x 365 using secure internet connectivity. The portal also has a patient online payment feature facilitating quick payments.
Medics Telemedicine is ideal for virtual encounters and can be invoked from within the MedicsCloud EHR.
From requesting appointments to reviewing medical or financial data, to completing forms and questionnaires online, to messaging and more, MedicsPortal is a dynamic patient-empowering tool that will streamline workflow and create efficiencies.
MedicsKiosk can be used at the practice for data input, helping to eliminate clipboards of paper and deciphering patient handwriting on forms.
The system's MACRA dashboard is ideal for MIPS reporting.
Neurology PM Software
Medics PM is ideal for neurology practices that also need EDI for HCFA & UB claims, pre-appointment batch eligibility verifications, claim tracking, denial management, automated EOB reconciliations, patient statements, office visit and dialysis scheduling, management and financial reports and KPIs all operating under a single or multiple tax IDs.
Download Neurology Practice Management Brochure »
The Medics PM and EHR operate as a fully integrated, single solution or they can be obtained separately as needed. Deployments are in the cloud or customer hosted based on what works best for you.
And, MedicsRCM is available if comprehensive, outsourced revenue cycle management is preferred.
"It was love at first sight. We saw immediately that it was excellent for neurology and how it would help eliminate paper, reduce files, improve workflow and revolutionize our approach to handling our patients' clinical information."

Susan Kirsch, Practice Administrator
Neurology, PA