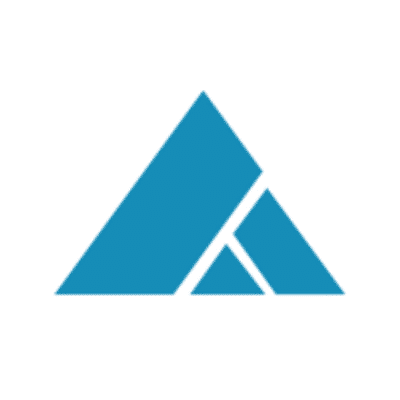 21st Century Cures Act Certification for ADS' MedicsCloud EHR
Significant Achievement Benefits the Company's Clients and their Patients
January 12, 2023 – Paramus NJ – Advanced Data Systems Corp. (ADSC) proudly announces that its MedicsCloud EHR V.11.0 has attained 21st Century Cures Act Certification by the Office of the National Coordinator (ONC) for Health Information Technology. The certification ensures that the MedicsCloud EHR meets the ONC 2015 Edition Cures Update with the new Standardized API for Patient and Population Services § 170.315(g)(10) criterion.
To meet the requirements, ADSC has implemented the FHIR API, SMART application support, and has adopted all the required standards of authorization, authentication, token revocation, security, and privacy standards. More information about the certification process can be seen by visiting the ONC website.

ADSC's clients comprise healthcare organizations, medical groups of all specialties, behavioral health and substance use disorders treatment centers, radiology, and laboratories. All of their patients will also benefit, especially with the Act calling for patients to have transparency on healthcare costs.

David Barzillai, President of ADSC, said, "Obtaining this certification was a major, almost three-year undertaking, with the initiative first being launched in 2016. Newly announced criteria called for five brand-new standards and several revisions to already-established requirements, all heavily focused on outcomes in addition to interoperability, usability, and security. Teams worked tirelessly here to accomplish each and every milestone task and requirement on the road to certification. The MedicsCloud EHR has been relied on for over fifteen years as a powerful clinical charting, prescribing, and reporting platform. Now with its Cures Act certification, clients are assured of stress-free compliance."

The MedicsCloud EHR includes an open FHIR API with OAuth 2.0 authentication; mobile apps include ADSC's own MedicsMe (specifically designed to meet the ongoing requirements of the 21st Century Cures Act), Medics Telemedicine, Portal, Kiosk, interactive reminder Texting, and options for Remote Patient Monitoring and Clinical Decision Support. Each supports various specific mobility features keeping clients, providers, and patients securely connected and engaged while generating revenue and promoting optimized efficiency.

Complementing and fully integrated with the MedicsCloud EHR is ADSC's MedicsPremier platform for powerful financial, operational, analytics, and workflow. MedicsPremier drives maximized revenue and productivity.

ADS RCM and its MedicsRCM services are available if comprehensive outsourced billing, revenue cycle management, and staffing are preferred. ADS RCM uses the MedicsCloud EHR and MedicsPremier.

Contact ADSC at 800-899-4237, Ext. 2264 or email info@adsc.com for more information about our products and services and to schedule a personalized overview.


About ADS and ADSRCM: Established in 1977, ADS is a leader in intelligent, AI-architected, rules engine-driven interoperable healthcare automation solutions. The MedicsCloud Suite brings mobility, clinical, financial, and operational automation to various specialties, including behavioral health organizations, laboratories, and revenue cycle management (RCM) companies. Our MedicsRIS is specifically designed for imaging centers. MedicsRCM from ADSRCM is ideal if comprehensive outsourced revenue cycle management services and staffing are preferred. The companies provide quick Implementations, comprehensive Training, excellent ongoing Support with Updates, data conversions, and integrations with other systems and PACS. The companies are privately owned with clients having easy access to us. We greatly value and appreciate our clients who've enabled us to attain a remarkable history of stability and reliability in the industry.
About Advanced Data Systems Corporation
Since 1977, clients have relied on the ADS team and our intelligent automation solutions and services. The MedicsCloud Suite, ADS's latest generation of rules driven financial, revenue cycle, practice management, clinical charting and reporting, and mobility/engagement platforms, are used by clients to produce maximized revenue and efficiency for their practices, groups, and enterprise networks.

MedicsRCM (ADS RCM) is ideal if comprehensive outsourced revenue cycle management and billing services are preferred. MedicsRCM also uses the MedicsCloud Suite.