It's not enough for the software to be great…the vendor must also understand the highly specialized requirements called for by Cardiology practices.
EHR Software for Cardiology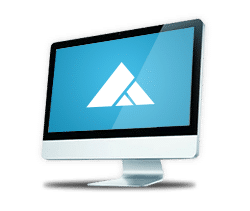 The Medics EHR for Cardiology is detailed to meet cardiology's specific requirements, from its extensive information-capturing templates to how the cardiologist can see at a glance either an overview of the patient's past and present medical condition or specific details of a particular case.
Cardiology EHR Software Features
2015 Certified as a Complete Cardiology EHR
Built-in MACRA dashboard for MIPS reporting to avoid penalties and perhaps obtain incentives
MedicsPortal for patient engagement and access to the practice 24 x 7 x 365 with an ability for patients to self-serve, and with secure patient pay online
MedicsKiosk for in office use on iPad, tablet, laptop or desktop PCs eliminating clipboards and manual data entry by staff; excellent for patients who arrive with a caregiver and who may not have used the portal in advance
Extensive cardiology-specific templates with Medics ICD-10 Code Converter built in with Cardiology-specific codes
Checklist of past / present patient issues, including CAD, IDOM, CVA, other heart conditions, and all related conditions such as liver and renal diseases
Diagnostic equipment interfacing with INR table and medication tracking mechanisms
Palpation with PMI, auscultations, heart sound, and pulse functions
Identify patients for clinical trials

; manage and report on clinical trialoutcomes; typically

very significant revenue

from pharmaceutical companies

Our

portal,

kiosk,

telemedicine, and

interactive

reminder texting are iPad, iPhone, and Android-enabled creating an excellent

patient experience

while keeping them engaged
Use FlowText™ to Boost your Cardiology EHR Performance!
A function that has been a persistent nuisance with EHRs - getting text for reports and letters smartly into the appropriate fields within the EHR - is solved by Medics FlowText as a built-in capability within the Medics EHR for Cardiology.


Cardiology Practice Management Software
Ensuring Every Dollar for Every Patient!
Comprehensive EDI with a nearly 99% success rate on 1st attempt clearinghouse claims
Batch-verify eligibility in advance through the scheduler
Obtain alerts when scheduling if the selected cardiologist is not recognized by the patient's insurance
Medics SMS interactive appointment reminder texts to patients' cellphones
Easy-to-use, built in Medics ICD-10 Cardiology code converter
Medics Claim Denial Manager built-in
Real-time claim tracking
Know what they'll Owe™ Patient Responsibility Estimator built-in
Cardiology scheduler is a powerful management / financial tool protecting revenue in advance
Solid management and financial Cardiology practice KPIs / analytics / reports / dashboards
WindowOne™ architecture for reduced keystrokes and quick data visuals
The Medics Suite for Larger Practices, Networked Cardiology Organizations, IGPs, IPAs, ACOs and MSOs
Cloud Based or Customer Hosted (Client Server) implementations
Master Patient Index (MPI) architecture built in
Supports an unlimited number of tax IDs (entities) that are secure, HIPAA compliant, and easily maneuverable
Also operates under a single tax ID if more appropriate
Data views and reports across the enterprise, or by selected tax ID(s)
Roll up reporting & interconnectivity as needed by ACOs, MSOs, IPAs, IGPs
Centralized or de-centralized scheduling per the group's preference
Cardiology Medical Billing Services with MedicsRCM
Comprehensive, Outsourced Cardiology Medical Billing Services and Revenue Cycle Management
Ideal for cardiology practices that prefer to outsource their RCM needs
MedicsRCM uses the Medics PM and EHR for Cardiology
Clients have transparent, 24 x 7 x 365 access to all of their data
"We really love the system. It's easy to use, has created immense efficiencies, and has automated the medical and clinical sides of the practice. It is incredibly reliable and our only regret is not having implemented it sooner."

Hazar Dahhan, MD
Connecticut Cardiology Center