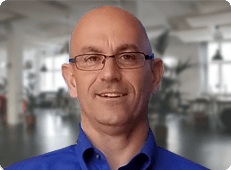 Cardiology RCM Trends for 2023
As managers, owners and principals at cardiology practices plan for the coming quarters this year, the flow of revenue will be a major consideration. Accordingly, they will be looking at revenue cycle management or RCM trends to help prepare for 2023. With that in mind, here are cardiology RCM trends that appear to be emerging this year.
Cardiology Billing in 2023
Undoubtedly you and fellow stakeholders in your organization are keeping on top of the Centers for Medicare and Medicaid Services proposed 2023 Medicare Physician Fee Schedule rule. It's always prudent to pay attention to potential and confirmed actions by the CMS, to help you assess what revenue cycle management will be like for you this year. As noted by the American College of Cardiology, "Under the proposal, physicians will see a decrease to the conversion factor on Jan. 1, 2023, going from $34.6062 to $33.0775."
The CMS is estimating that the physician rule in question will lead to lower payments by a factor of 1 percent between 2022 and 2023.
If you are new to dealing with performance-based risk in CMS documentation, the ACA explains that "CMS proposes to allow ACOs inexperienced with performance-based risk to participate in one 5-year agreement under a one-sided shared savings model." That's an example of physicians getting more time to adjust to new conditions that can affect their billing and flow of revenue.
During the beginning of the global coronavirus pandemic and the resulting wave of COVID-19 infections in the United States, many medical practices were experiencing patients staying away out of fear of getting sick while lingering in the waiting room. In response, the government added measures to allow for an expansion of telehealth services. This allowed practitioners to see more patients, albeit sometimes in a more limited fashion than they would prefer.
If you have been relying to any degree on telehealth or virtual patient appointments in your cardiology practice, be aware that CMS is proposing to maintain some of the temporary PHE codes for telehealth. They would leave them to function as Category 3 codes for telehealth at least until the end of 2023, per the ACA. They may eventually be granted permanent status as an allowed telehealth service.
2023 CMS Changes
One notable adjustment proposed by CMS in regard to the Physician Fee Schedule that cardiologists and other heart professionals are keeping an eye on is that the Centers for Medicare and Medicaid Services is "cutting the conversion factor from $34.61 to $33.08," according to a recent report from Tctmd.
Practitioners will also likely raise an eyebrow at the CMS proposal to offer a delay of one year, until 2024, before it actually enacts a policy that would reimburse doctors for the amount of time they are spending with patients under shared visits conditions.
So, for now, you can anticipate some cutbacks, as well as delays in anticipated payments for the so-called quality time that takes more resources when interacting with cardiology patients.
Coding in Cardiology
There will be changes to coding for your team to learn about and implement. According to MedLearn, new codes and directives are to come, concerning reimbursement and compliance for cardiac specialists to be aware of. This is in the context of the industry still experiencing and reporting cases of "miscoded cardiac catheterization or peripheral procedures."
When it comes to the members of your staff who deal with codes day in and day out, it might be time for them to attend a seminar or otherwise undergo a training update to become aware of the coding directives.
For example, per MedLearn, there are changes to become familiar with in Category III codes and their utility. You will also need to get up to speed on the revised Congenital Catheterization codes, and their directives. Each member of your team will have to know about the specific cardiac codes for lower extremity lithotripsy, along with the associated directives for these codes.
Remember, you may need to send your team to consult with coding experts for "guidance through 2023 CPT/HCPCS code changes specific to peripheral and cardiology services."
This will put you in a better position to serve patients while achieving the highest level of revenue your improved ability to use the correct codes the first time, and clearly following any updated protocols.
Keeping an Eye on Trends Throughout the Year
There are a lot of details to keep track for cardiologists and billing this year. Just staying on top of the proposed changes from the Centers for Medicare and Medicaid Services can be a full-time job in itself. And you also need to be up-to-date on issues such as changes to coding in cardiology, as all of these factors influence your revenue cycle management.
It's a good idea to make sure that you are using the latest version of your organization's revenue cycle management software. That's assuming you have a dedicated RCM application installed and are not just getting by with generic accounting and cash flow software. (In that case, it's definitely time to explore your RCM options for an upgrade or to replace vendors.)
In some cases, the prudent strategy will be to outsource their RCM services, leaving the increasingly complicated tasks to professionals that focus on revenue and no other tasks.
Need ADS RCM to rescue your revenue cycle?
Sources:
Tctmd.com: 'It's All Cuts': Cardiologists React to the 2023 CMS Proposed Rule
https://www.tctmd.com/news/its-all-cuts-cardiologists-react-2023-cms-proposed-rule
American College of Cardiology: CMS Releases Proposed 2023 Medicare Physician Fee Schedule Rule
https://www.acc.org/latest-in-cardiology/articles/2022/07/07/21/18/cms-releases-medicare-physician-fee-schedule-proposed-rule
MedLearn: 2023 Cardiology Reimbursement & Compliance Update
https://medlearn.com/product/2023-cardiology-reimbursement-compliance-update/
About Gene Spirito, MBA
Gene has been involved in sales and deploying well over 1,000 revenue cycle management and billing solutions for medical practices, groups, networks, and laboratories of every specialty. With more than 25 years' experience, Gene has guided so many ADS clients toward the configuration that would work best for them such as services through MedicsRCM, or in-house automation with the MedicsCloud Suite. Gene has an undergraduate from Villanova University, and an MBA from Temple University. Not surprisingly, Gene's an avid Wildcats fan (the VU basketball team).