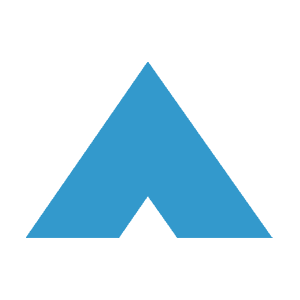 MedicsRCM Insights: Summer 2022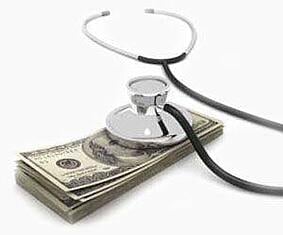 Financial Challenges Cardiology Groups Are Facing
The team of ADSRCM cardiology billing, coding, and financial experts understand the myriad of financial challenges cardiology groups are facing today:
✔️ Dealing with continued reimbursement reductions impacting consistency in your cashflow
✔️ The frustrations of collecting from patients and taking calls from patients in their office about their statements
✔️ The need for more visibility in financial and operational reporting
✔️ Staffing and employee retention challenges
Before we dive into how we can help to manage these financial challenges, let's first start with the latest Cardiology news.
2022 Congenital Cardiac Codes: Not for the Faint of Heart
A new year means new codes. We (MedicsRCM) will always have your back on every new code such as the ones listed below which happen to be important to you:
93593

Right heart catheterization for congenital heart defect(s) including imaging guidance by the proceduralist to advance the catheter to the target zone; normal native connections

93594

abnormal native connections

93595

Left heart catheterization for congenital heart defect(s) including imaging guidance by the proceduralist

to advance the catheter to the target zone, normal or abnormal native connections

93596

Right and left heart catheterization for congenital heart defect(s) including imaging guidance by the proceduralist to advance the catheter to the target zone(s); normal native connections

93597

abnormal native connections

+93598

Cardiac output measurement(s), thermodilution, or other indicator dilution method, performed during

cardiac catheterization for the evaluation of congenital heart defects (List separately in addition to the primary procedure's code.)
Not only do we have your back on these codes, but we'll also make sure E/M coding is spot on for maximized revenue from all of your claims, and that claims are properly NCCI-bundled into one single claim when appropriate.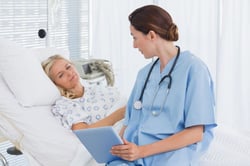 No Surprises Act: Cardiology is very much involved
Being a "high ticket procedure" specialty, Cardiology is very much drawn into the No Surprises Act (NSA).
As a refresher, the NSA covers two types of scenarios:
1. If the patient has no insurance, the cardiology practice or group must make him, or her, or the guarantor aware of what the charges will be for the procedures to be performed, thereby avoiding any surprises later when the statement arrives. It's designed to actually enable the patient – as a paying consumer – to "shop around" on procedure pricing.
2. If the patient has insurance but the cardiologist is out-of-network and there are no in-network cardiologists in the group, then your charges cannot exceed what the patient's insurance would've reimbursed for those same procedures. And then, the patient can only be balance-billed based on that.
MedicsRCM can help you comply with the NSA and avoid what reportedly will be hefty financial penalties:
✔️ With unlimited access to our rules engine-driven financial platform, you'll get out-of-network alerts on scheduling with a visual display of other cardiologists in your group who might be in-network, either fully for the patient or for the procedures to be performed.
✔️ You'll also have access to our patient responsibility estimator empowering you to provide patients with a close estimate of their responsibility amounts in advance, further removing any surprises.
✔️ Interesting feature: are uninsured patients really uninsured? Our very accurate insurance discovery option will provide coverage information if the same is fully or partially missing.
The Staffing Conundrum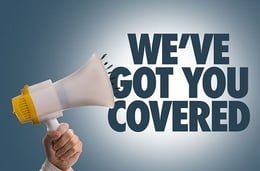 Every executive or manager in healthcare understands the considerable, ongoing problem with staffing. It affects all specialties, Cardiology being no exception.
According to a 2020 study by the Annals of Internal Medicine over $812 billion is spent every year on health- care administration which equals nearly $2,500 per capita annually in the US. And that was in 2020. It's safe to assume that is even higher today.
One of the best ways – perhaps the best way - to address those administrative costs is by leveraging an outsourced workforce to streamline your financial and operational processes.
Ok, but this is a cardiology RCM newsletter. How can an RCM service provide staffing relief?
Our cardiology billing directors work closely with you as though they'd be physically in your office. Their background in cardiology billing, denials, the nuances of cardiology claims, E/M coding, and NCCI editing and working with patients on patient responsible balances is extraordinary.
How RCM services can provide staffing relief...
Our team performs eligibility verifications up to four times prior to appointments.
You, on scheduling appointments and with transparent access to our rules engine-driven platform can (1) obtain immediate verifications, (2) get out-of-network alerts which is ideal for the No Surprises Act and then display any in-network providers, and (3) access our patient responsibility estimator as a powerful tool for controlling patients' receivables
✔️ We generate interactive reminder texts for balances-due and
patients can contact our New York City call center with questions about their bill and support patients paying from their devices directly to you
✔️ We ensure NCCI editing is correct whenever claims should be bundled
✔️ We alert on complicated 2022 E/M coding for maximizing revenue
✔️ With our proprietary Denial Preventer® we proactively avoid considerable numbers of denials
✔️ We submit HCFA, UB, WC, and NF claims with a nearly 100% success rate on the first attempt clearinghouse submissions
✔️ We track submitted claims in real-time to ensure they're being processed
✔️ You can also see your submitted claims' progress at any time
✔️ We edit/resubmit any denials not detected in advance within 72 hours
✔️ You can also see at any time how expeditiously your denials are being handled
✔️ We handle appeals that are time-consuming for your staff
✔️ We reconcile your EOBs automatically ensuring A/R is accurate essentially to the minute
✔️ We submit claims to any secondary and tertiary payers
✔️ We process patient statements and patients call us – not you – if they have statement questions
✔️ We have options for automated prior authorizations and accurate insurance discovery for patients with completely or partially missing coverage information
These are just some of what our team and automation – both of which are included with our service – can provide to ensure your financial success while streamlining your workflow and reducing your technology costs if you're currently paying hosting, support, or IT fees.
When factoring in a revenue increase and alleviating staffing expenses, our MedicsRCM service can actually be at no cost to you. And if your technology spending can also be eliminated, so much the better.
At the heart of our success is our 45 years of provenance in providing revenue cycle and billing solutions and services to cardiology practices, nationally.
Use of Healthcare Revenue Cycle Management Increases

Not surprisingly, the use of Revenue Cycle Management companies in healthcare is increasing according to a recent Health Care Finance Management Association (HFMA) survey of 400 industry CFOs and RCM managers at hospitals and health systems across the US

Among other interesting aspects, the article notes how outsourced RCM is being relied on for robotic process automation (RPA) and artificial intelligence (Al) to drive both end-to-end improvements in financial margins and no-contact patient engagement.
MedicsRCM supports these types of processes and functionality.



2022 ICD: Keeping Everyone on their Toes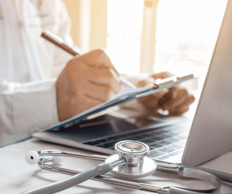 Just as you were getting comfortable there came a litany of ICD updates for 2022. But it was even worse: the use of these updated 2022 codes must have started with dates of service as of 10/1/2021.
MedicsRCM's cardiology clients transitioned smoothly with crosswalks from deleted codes to the new code or group of codes from which to choose.
So MedicsRCM clients had no need to panic over 2022 ICD-10 codes. We had them covered!
Patients will pay online if they know a payment is due!
There are a plethora of studies and surveys showing how people are likely to pay faster when they can use their mobile devices. That's true of your patients paying their balances.
MedicsRCM supports mobile device payments directly to you. And there's an added element: balance due reminder texts enable patients to pay from the reminder.
Our balance due to texting can be tracked making it easy to determine if texts are opened and being responded to. An opened text with no response within a reasonable amount of time may well be a red flag. Unopened texts can also be problematic (are you being ignored?).
Enabling patients to pay using their devices will expedite that segment of your revenue and point out any potential issues as well without you having to play by the traditional 30-60-90 days approach.
Texting patients about their balances - and enabling them to pay directly from those reminders - will no doubt reduce your patient A/R while providing you with a powerful mechanism for identifying potential payment problems.
Appointment reminder texts will keep efficiency at peak levels whether for in-office or telemedicine visits.
Patients confirm or cancel from their texts. Cancelations can be quickly called to reschedule as gaps are filled with new appointments or by moving future appointments into open slots in a waitlist fashion.
Our texting option is an ideal way to keep your productivity and revenue as maximized as possible.
Employer-Sponsored Healthcare Spending Reaches an All-Time High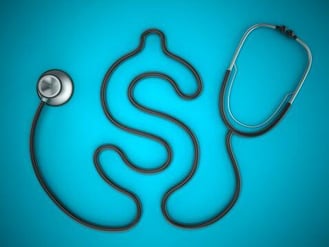 The Healthcare Cost Institute's annual Health Care Cost Utilization Report reveals that healthcare spending by employees with employer-sponsored insurance has reached an all-time high.

The October 2021 report says between 2015 and 2019 spending increased by 21.8%, or by $1,074 per person Outpatient visits saw the highest spending increase followed by inpatient services, then professional services, then spending on prescription drugs.

Patent out-of-pocket spending increased by $91 per person for professional services While the analysis doesn't speak to out-of-pocket increases in the other three segments we all know that patient responsibility amounts have skyrocketed to the point where any number of reports name patents as the third-highest payer group in the US behind only Medicare and Medicaid.
As mentioned, our patient responsibility estimator will help keep your patient AR manageable at a time when it can easily be unmanageable!
Appeals
If you've ever been involved in claims appeals you know how unwieldy that can be. Working appeals is inordinately time-consuming on the practice level.
MedicsRCM as part of our array of offerings can handle appeals based on any number of criteria and filters If you're bogged down in appeals we can help.

ADS offers a 90 revenue cycle guarantee to improve your total collections. With our 96% collections average across all clients, we are confident in our ability to increase your cash flow.
We average over 96% total collections rate which is why we are so confident in our 90 Day Guarantee offer
ADSRCM will meet with your team weekly and monthly to review your key:
✔️ Billing and financial statistics
✔️ Areas for revenue improvements
✔️ Denial reduction strategies
We understand that trust is the most important factor when it comes to your revenue cycle, which is why we offer full transparency into all financial reporting through our master KPI reports.
Next Up
Insights for fall 2022. As always, we'll send any advisories separately as needed.
Disclaimer: Articles and content on governmental information (e.g., CMS, Medicare, Medicaid, MACRA, MU, CDS, etc.) are presented according to our best understanding of them. Please visit www.cms.gov or other reliable organization/association websites for further details, or if clarifications are needed. ADSRCM is not responsible for any typographical errors or for changes that may occur after this newsletter was produced. Click here to view our most up-to-date information.
About Advanced Data Systems RCM
With a provenance since 1977, ADS RCM is a leader in intelligent, transparent, interoperable healthcare revenue cycle management and billing services, enabling clients to derive maximum revenue from insurance payers and patients while empowering them to operate at peak efficiency on infrastructure and staffing.