Pulmonology EHR Software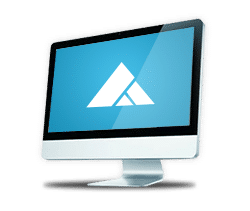 Pulmonary practices and pulmonologists need an EHR that can handle sleep disorders and the full spectrum of pulmonary-related requirements. That's the Medics EHR from ADS!
Use FlowText™ to Boost your Performance!
With Medics FlowText built into the Medics EHR and working with Dragon Medical™, pulmonologists can create their reports and have data input intelligently into the patient's record in one pass creating immeasurable, "on the go" efficiency.
Medics FlowText also makes the Medics EHR responsive to click-free voice commands.
Pulmonology-Specific Template
The Medics EHR contains custom templates for pulmonology as well as a specialty-specific review of systems and pulmonology-specific problem lists including:
Asthma
Bronchitis
COPD
Hemoptysis
Cough

Lung Mass
Pneumonia
Smoking & smoking cessation
Infections
Sleep Disorders
Internal medicine and cardiovascular content can be invoked during the encounter in order to better document and treat multiple complaints.
The Medics EHR can be interfaced with pulmonary diagnostic equipment and can display images with the ability to note specific areas of concern with the system's built-in handwriting recognition.
Pulmonology Electronic Health Records Software Features
Other general features are available with Medics EHR includes:
iPad™, iPhone™ and Android™ mobility
ordering lab tests directly from the patient's record and receiving results directly back into the record
e-Rx for controlled and non-controlled substances
e-superbills for on-the-fly posting of procedures and diagnoses during the encounter for quick billing
The Medics EHR provides alerts on abnormal lab results, missed appointments, and other critically important data about which the pulmonologist must be aware.
Our Medics PM system - with its nearly 99% success rate on first attempt clearinghouse claims - is ideal for pulmonology practices that are also interested in world-class EDI for pre-appointment eligibility verifications, HCFA / UB billing, claim tracking, denial management, automated EOB reconciliation, patient statements, scheduling, reports, A / R, collections, and alerts if the physician is not recognized by the patient's insurance.
RCM Services for Pulmonology: MedicsRCM
Comprehensive, Outsourced Medical Billing and Revenue Cycle Management
Ideal for Pulmonary practices that prefer to outsource their RCM needs
MedicsRCM uses the Medics PM and EHR or use your own EHR interfaced with MedicsRCM
Clients have transparent, 24 x 7 x 365 access to their data
"There was almost an immediate uptick in revenue (with MedicsRCM) which was extraordinary."

David Fischler MD
Medical Director
Pulmonary and Intensive Care Specialists of New Jersey