Steven Gronowitz, MD: Automating a Multi-Physician / Multi-Location Gastroenterology Practice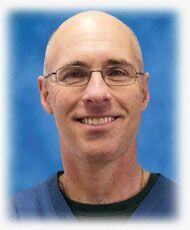 With three physicians in two locations in Clifton NJ, the practice of Steven Gronowitz, MD serves thousands of patients throughout Passaic, Bergen and the surrounding NJ counties.
Dr. Gronowitz had been part of a larger group of physicians when in February 2006, he opened his own practice. The group had been using old practice management technology bordering on manual and because of that, Dr. Gronowitz knew he wanted his practice to be efficiently automated from the start.
Several systems were reviewed that month, but MedicsPremier from Advanced Data Systems (ADS) clearly differentiated itself from the others. "The system's functionality and robustness was unmistakable, and was unlike the others we had seen," Dr. Gronowitz said.
After performing their due diligence, the decision was made to implement MedicsPremier. Dr. Gronowitz said, "Part of our due diligence was to ensure the viability of the vendors involved. We soon came to learn that not only was MedicsPremier an outstanding system, but that ADS had an incredible background of stability in the industry."
MedicsPremier was implemented in March of that year and it has been in operation ever since. To date, the system has handled tens of thousands of EDI transactions of every type, scheduling for the three physicians in both locations, reports, collections, and more.
Dr. Gronowitz also knew early on that electronic health records (EHR) would be a certainty…that there would be no way the practice would deal with the volumes of paper and files as did the practice with which he was previously affiliated. With that in mind, Dr. Gronowitz also obtained a few system overviews on the MedicsDocAssistant EHR from ADS.
Dr. Gronowitz said, "I was immediately impressed with MedicsDocAssistant for Gastroenterology. The system's gastroenterology-specific capabilities, templates, and terminology were very impressive. We did look at a others for comparison, and while a few called themselves "gastroenterology-specific," none had the true specialty-specific power and content of MedicsDocAssistant."
Today, the MedicsDocAssistant EHR is used to its fullest at both of the practice's locations, and with integration to the system at Saint Mary's Hospital, and to Premier Endoscopy (the ASC). "We use MedicsDocAssistant for everything from tracking procedures to secure messaging, to patient instructions and education and so much more," Dr. Gronowitz said.
The system has eliminated charts, files and paper, has automated the input of data during the encounter which also facilitates quick billing, ensures correct E/M coding, handles electronic prescribing, integrates with their labs for requests and results, and is integrated with the practice's equipment for storing and tracking images and tests.
Dr. Gronowitz said, "When a patient's MedicsDocAssistant record is opened, virtually any and every piece of information needed on the patient becomes immediately available. Medications prescribed, test results, images, allergies, previous visit details…all of this is easily viewed directly from the patient's record. The system is a pleasure to use, and the ROI it produces in terms of eliminated redundancy and manual drudgery is extraordinary."
The MedicsDocAssistant EHR and MedicsPremier PM systems are integrated as a single, unified solution for the practice. "The systems are always one click away from my home, mobile device, or any available internet connection," Dr. Gronowitz said.
As for ADS itself, Dr. Gronowitz had only the highest praise. "They are a great company staffed with caring and knowledgeable people ready to assist with anything or everything. The entire experience was and is wonderful, from the Implementation team to Training to Support. And again, the company's stability is a factor not to be overlooked."
On a closing note, Dr. Gronowitz said, "Finding a vendor that offers a combination of great people, excellent software and company stability is something any medical practice, in any specialty, should seek. My suggestion is easy: you will find all three with ADS!"