Healthcare providers, administrators, and revenue cycle management companies are demanding more from their practice management software and medical billing software than ever before, with a constant need to increase efficiency and reduce costs while providing high-quality service.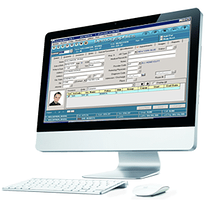 MedicsPremier has been designed from the ground up to make every task easy and intuitive to complete, with the least possible number of mouse clicks. A powerful
built-in
workflow feature further streamlines routine tasks.
MedicsPremier delivers the best in electronic claims, insurance eligibility verification, reconciliation, appointment scheduling, reporting, and more.
For inpatient / institution-based practices, MedicsPremier handles both HFCA and UB-04 billing requirements, and includes electronic phone screenings and initial intake questionnaires for use prior to admission. Medics BedManager™ is also available for inpatient facilities.
MedicsPremier is the most customizable solution on the market, allowing almost any window to be customized for each user independent of other users, as allowable by the practice administrator.
The system's built-in WindowOne™ architecture displays commonly-needed data on virtually every window or view, eliminating the need to "hunt and peck" throughout the entire system to find it. Click here for detailed information on MedicsPremier's features and capabilities.
Key Features