Pain-Free RCM Services for your Pain Management Practice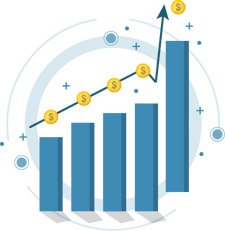 If your practice specializes in Pain Management (PM), you don't need anyone to tell you what's needed in obtaining every dollar for every patient. In minimizing denied claims. In getting your workers compensation and no-fault claims submitted. In making sure patients are eligible for coverage before they arrive. MedicsRCM for Pain Management supports all of this and more.
Single or multiple tax IDs as needed by the PM practice
PM -specific ICD-10 coding of claims and related EDI processes
Ensure patients are authorized prior to their arrival
Obtain alerts when physicians are not recognized by patients' payers
A nearly 99% success rate on first attempt clearinghouse claims for PM
Easily display multiple cases for the same patient
Know what they Owe!™ calculation on patient responsibility amounts
Workers Compensation / No-Fault claims
Images can be attached to patients' records
PM-specific scheduling and workflow
Extensive PM reports and analytics
Use your own EHR, or our Stage 2 certified Medics EHR for Pain Management
Let's talk about your needs and expectations, and how MedicsRCM can help. Simply complete the form, and we'll be happy to provide a customized quote.
"The ADS MedicsRCM team has consistently achieved for us an unheard of 100% collections on our contracted rates year after year. We couldn't be more pleased for their guidance and quality of service."
Leasiah Griffith, Practice Administrator
Bethpage, NY