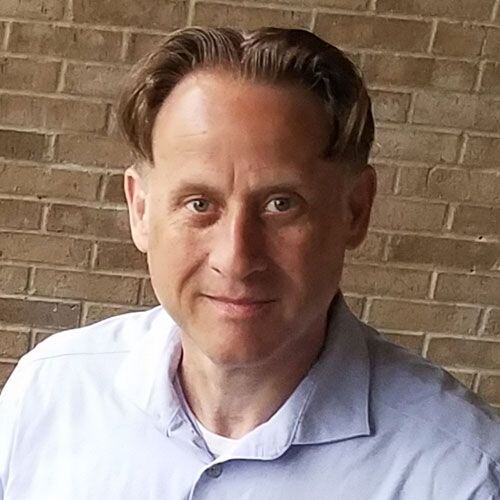 4 Positive Outcomes You'll Gain When You Implement Healthcare Technology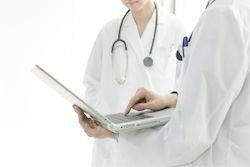 No one wants to be considered an anti-technology Luddite or to be accused of being out of touch with modern ways. People sometimes resist the latest amenities, such as hanging onto flip phones with physical keyboards instead of adopting the newer mobile devices that have touch-sensitive displays, but they are really missing out on advances.

It's hard to imagine an industry that is more based on advancements in technology than healthcare. Robot-assisted surgeries, software that helps medical professionals make diagnoses and faster networks with robust security protocols in place, have helped us make significant improvements in patient care.
If your medical organization is still working with an old-fashioned system based on paper, you probably know that time is running out to implement healthcare technology at your facility. You stand to lose important financial incentives as well as opportunities to make your staff's lives easier, and your patients will be unhappy because you are stuck in the past.


1. Less Stress on Staff
It can be pretty wearing for members of your team to grind out phone call after phone call to insurance providers when you set up a new patient.

With electronic health records software, staffers can use the system to verify insurance eligibility electronically via secure online connections. The time they save will let you see more patients, and your team will not be fed up having to make these lengthy phone calls.


2. Better Cash Flow
Practice management software will improve how you manage your day to day operations. You should also see improved cash flow when using practice management software and EHR solutions. The software usually includes templates to speed up data entry about patients' diagnosis and treatment and will help staffers avoid mistakes when it goes to billing.

Being able to identify items that will be sent back because of mistakes and correcting them on the spot means your practice will start seeing shorter reimbursement cycles from providers.


3. Financial Incentives for Demonstrating Meaningful Use
After President Obama signed the Health Information Technology for Economic and Clinical Health Act of 2009, he empowered the U.S. Department of Health and Human Services to create incentives to encourage medical providers to use the latest in health information technology.

When you implement a certified EHR solution, you will be eligible to receive financial compensation from the government as you demonstrate achievement of Meaningful Use Stage 3.


4. Faster Access to Important Information
Often there is little time to wait when you need important information about a patient's condition. Implementing healthcare technology lets your staff see patient details, such as the latest CAT scan or blood test.

Doctors can see the information with a secure computer or mobile device, giving your staff much better flexibility. Connecting to the network enables specialists to share information in real time with referring family doctors, keeping everyone in the loop for better patient care.

Patients too can benefit, because if you establish a patient portal, they can use it to make an appointment or arrange for a prescription refill or re-authorization.

Making any kind of change in a medical organization can take a bit of time and advanced preparation. It's inconceivable that any members of your staff wouldn't welcome the opportunity to take advantage of the latest healthcare technology innovations; particularly in software and the devices we use to stay connected with one another. We hope that the details of these four positive outcomes will help you make the leap to improve your medical organization.


Key Takeaway
Medical practices that ignore developments in healthcare technology run the risk of alienating savvy patients who know there are better ways to do things.
Reduce stress levels of your staff by implementing such technology solutions as a new computer network and electronic health record software.
Practice management software will help your team function more efficiently, speeding up the cash flow cycle and letting you see more patients.
When you use the latest certified EHR software, your medical organization will be eligible for financial incentives designed to get providers to demonstrate Meaningful Use Stage 3.
About Stephen O'Connor
Stephen O'Connor is the Director of Brand and Digital Marketing, responsible for many aspects of Advanced Data Systems Corporation's (ADS) marketing, including product marketing, customer acquisition, demand generation, brand, brand design, and content marketing.
Stephen has more than 20 years of healthcare industry experience. Prior to ADS, Stephen spent 11 years at Medical Resources Inc. (MRI), most recently as the Manager of Marketing & Internet Services, where he and his teams were responsible for all marketing efforts and the market positioning of MRI's services.
Stephen spends his day's planning, writing, & designing resources for the modern healthcare professional.