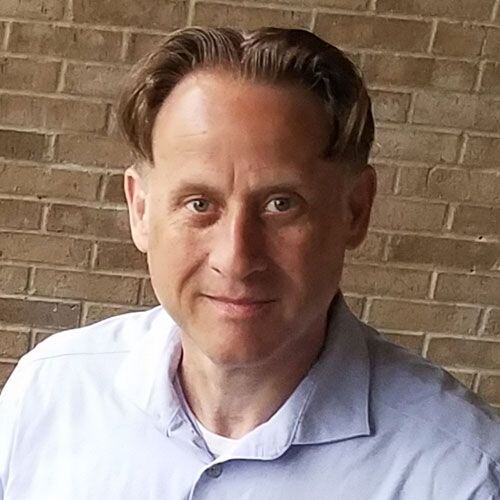 4 Ways to Gauge Your Practice's Patient Engagement
Practitioners of the healing arts as well as the various supporting staff members around them work in an environment that is informed by progress made by professionals following the scientific method. Part of the scientific method includes measuring actual data and then forming a plan based on results.
With that in mind for your medical practice's office, you should know that gauging patient engagement is a critical component for ensuring return visits. The only way you can track patient engagement is by gathering and collecting meaningful data.
If you don't understand the degree to which patients are invested in your practice, you won't be able to reproduce the experience they did like, and improve on details of their experience that they noted require some improvement. Physicians and medical practice office managers who are looking to boost engagement will want to check out our free ebook, "The Importance of Patient Engagement & Why You Need It."
---
Learn why patient engagement is a necessity and how you can master it within your practice.
---
Why Gauging Patient Engagement Is Important
The more we as healthcare professionals can do to increase patient engagement, the better our patients will be prepared to ask the right questions, pay attention to the details of their home care requirements, and make appointments to follow up on their condition as needed. This has important implications for how we deliver public health care in the United States. Here are 4 ways to gauge your practice's patient engagement that you can start implementing today.
1. Train Your Staff
Improved patient engagement will naturally depend on training your staff. To get a better understanding of how practices can improve patient engagement, researchers at the University of Missouri neurophysiology lab developed a training technique that they tested on how it impacts the patient experience, noted a recent report from Catalyst NEJM. They developed their Mentoring, Education and Engagement or MEE technique. The university's health system and its 6,000 doctors and other medical professionals treat patients from all 114 counties in Missouri, making patient engagement a big priority.
Each participant learning the MEE technique played the role of patient and technician so they could gain greater insight into the patient experience. They were instructed to follow ICARE principles, which are integrity, commitment, advocacy, respect, and excellence during patient encounter simulations.
One thing that you will take away from training is that you need to focus on cultivating happy employees. Individuals on staff who are content with their situation will be able to help patients more easily. This means that periodically you should be surveying workers as well as patients for indications about whether they like or dislike the practice.
There are other opportunities where training has yielded positive results, noted MaineHealth. For example, cardiologists at Maine Medical Partners wanted to improve their patient interactions, so they asked MaineHealth Accountable Care Organization for assistance in creating a pilot project for patient engagement. MaineHealth coaches shadowed physicians, observing how they interacted with each patient. Then, coaches got feedback from patients and worked on ways to make communication more open and welcoming.
2. Optimize for Engagement
To get the most out of your efforts to gauge patient engagement, you will need to structure the office in such a manner that engagement feels natural, is not forced, and occurs often. A waiting room and receptionist area that is warm and welcoming is a good first step, since it puts patients at ease.
Each member of your team should remember that patients may be tired, scared, anxious, or simply out of it because of their medical condition. A genuine smile and friendly greeting get the ball rolling and can minimize patients' mental discomfort.
Identify opportunities for engagement that should be present when patients are speaking with a practitioner as well as with your front office staff. An assistant taking vitals or helping a patient step onto a scale are examples of the small moments that are ripe for more engagement.
3. Send a Survey
There are many options available to send surveys. Make sure to ask your patients questions related to engagement. Using a template for patient satisfaction survey questions will make it easier for clinics, doctors' offices, and hospitals to gather data and then analyze patient happiness with targeted questions, noted QuestionPro.
You can run a survey that will provide data about patients' ratings of how professional the staff is, whether the patients felt they were being listened to and so on.
A report from SurveyMonkey showed that 80% of top ranking healthcare professionals think that appointments start on time, but this is belied by the fact that 48% of patients indicated they did have to wait. So, you can quickly see discrepancies between how your staff thinks the practice is running and how patients perceive it.
4. Be Present Between Visits
Your staff can be available 24/7, even when your doors are closed for the day, thanks to smartphone applications and desktop software.
Since many patients use technology and apps to help them understand as well as manage their conditions, it's in your practice's best interests to meet them where they live, as much as possible. Approximately 83% of patients feel comfortable communicating via mobile apps, according to a recent Healthcare IT News article. If your practice does not yet have a mobile app, why would you delay any further, seeing how so many patients are reliant on their smartphones to manage their health situation?
You can promote patient engagement even more when you establish a patient portal with your electronic health record or EHR software. About 88% of healthcare providers now use a patient portal, according to Becker's Hospital Review.
What's more, about 38% of medical professionals indicate that patient portals were the most effective way to boost meaningful participation between patients and staff. Since a portal is so easy to deploy and comes with robust security to protect patient data, there is no reason why a practice should reject this tool for better engagement.
Key Takeaway:
The key to running a successful medical practice with plenty of returning patients is to promote patient engagement.

Failure to understand the level of patient engagement will prevent you from reproducing aspects of the experience they liked and improving the things they disliked.

Improving the morale of your employees will carry over into patients feeling welcome and appreciated, which are the underpinnings of any engagement effort.

Examine your practice for opportunities to engage with patients starting with their first encounter with a receptionist to physician assistants and doctors.

Surveys are a good way to target what your patient population likes about your practice and what aspects need improvement.

Many medical practices find it beneficial to use apps and technology to allow patients easier access and connectivity to their office.
Patient engagement is directly tied to revenue and returning patients. Prioritize it for a healthier practice. Why now? Since patient engagement is on the rise, now is the best time to work on this, because engaged patients are happy patients. Find out why in our free and informative ebook, "The Importance of Patient Engagement & Why You Need It," which you can click here to download.
About Stephen O'Connor
Stephen O'Connor is the Director of Brand and Digital Marketing, responsible for many aspects of Advanced Data Systems Corporation's (ADS) marketing, including product marketing, customer acquisition, demand generation, brand, brand design, and content marketing.
Stephen has more than 20 years of healthcare industry experience. Prior to ADS, Stephen spent 11 years at Medical Resources Inc. (MRI), most recently as the Manager of Marketing & Internet Services, where he and his teams were responsible for all marketing efforts and the market positioning of MRI's services.
Stephen spends his day's planning, writing, & designing resources for the modern healthcare professional.