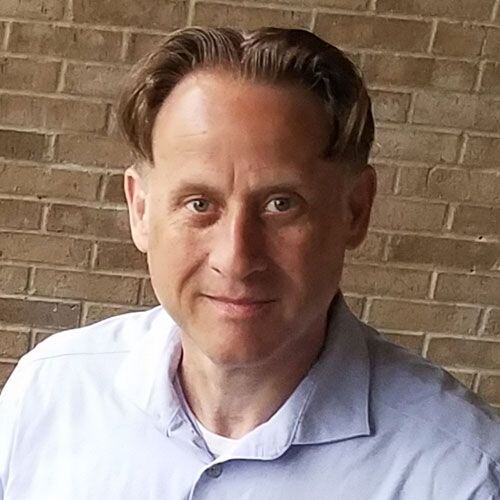 5 Medical Billing Tips to Maximize Patient Collections
Changes in the United States healthcare system are leading to new challenges that patients and healthcare providers alike must address. For example, patients facing financial issues (with limited savings for emergencies) will take longer to pay their medical bills or wind up defaulting on these bills during tough economic times.
With healthcare industry changes comes more paperwork to fill out, with medical professionals sometimes finding it harder to keep track of all the latest billing rules and regulations.
A lot of things can go wrong in medical billing, but if you are rigorous in establishing standards for your staff to adhere to, and you make it clear to patients what you expect in terms of payment for services, you have a better chance of cutting down on errors and missing payments.
When it comes to medical billing, you can conduct it yourself in-house, or you can outsource this heavy work to a trusted third party. If you're committed to taking care of billing on your own, here are five medical billing tips to help you maximize patient collection and get every dollar owed to you for each service provided.
---
Is in-house or outsourced medical billing the best option for your practice? Our ebook covers all you need to know about making the decision.
---
Tip 1: Define a Clear, Documented Collection Process
The best way to implement a collection process is to thoroughly document it and present the information to your staff and patients. Make it crystal clear that each person understands his or her responsibilities.
This means new hires should go through a training seminar with human resources to go over all the details of the collection process. And when you have a new patient arrive and fill out the intake forms, be sure to provide clear documentation about what you expect when it comes to collecting payment.
This information should appear in all new paperwork, company updates, and the page on your website that has to do with payments or frequently asked questions.
Create policy that explains why everyone must follow the payment collection guidelines.
Defining your available payment options up front will ensure that each patient is aware of their responsibilities and what they can use to pay. For example, some medical practices take cash or credit cards but refuse to take checks. You don't want there to be any surprises when it comes time to settle up.
It's a good idea to post your collection process and responsibilities on a sign in your waiting room near the receptionist desk.
Tip 2: Collect Payments Upfront
The best time to pay is upon the appointment day while the patients are in your office. If you require patients to pay the same day they come in, you will not have to waste staff resources to chase them down later.
You'll want to remind the patients about their copay obligations. Selecting the correct phrasing can make a big difference. For example, don't ask patients something like, "Do you wish to pay today?" Instead, phrase it as an inevitability, as in "How will you be paying today?"
Patients should not need to ask you to submit the bill to insurance for processing instead of paying on the spot, since they will know what their expected copay is (from what you looked up or what might be printed directly on their health insurance identification card).
Tip 3: Collect Detailed Patient Information
Be proactive about collecting patient information as soon as possible.
Collect as much as you can, including name, address, phone number, photo ID copy, etc. so that you have what you need to send them notifications or bills if you ever need to in the future.
Make sure you regularly verify patient information so it's always up-to-date. It's a good idea to set up your system so that it automatically looks up patient insurance eligibility on a regular basis. This way, you won't get any surprises, such as discovering the patient's plan does not include your medical practice.
Tip 4: Use the Latest in Technology
The more you rely on technology solutions to maximize patient collections, the better. Begin by evaluating the latest in medical billing software, making sure that an application includes everything your staff needs to properly manage the billing process.
Online capability is key here. After all, more of your patients than ever before are accustomed to doing practically everything online, and this includes paying their bills. Many of them may not receive paper statements from any company these days. They use their web browser to click a few details and have their bills paid over the Internet.
Letting your patients access you via an employee portal will be a convenience you can count on them to appreciate. With easier access to bills and a quick, digital solution for reimbursing your practice, you might be surprised to see how much it impacts your bottom line.
The patient portal has a number of benefits, from letting patients leave messages to the staff and getting responses quickly like they would with email, to helping them receive reminders about appointments or even let them request an appointment online.
Another aspect of technology is how efficiently it will let your employees work, thanks to the software's ability to help them track who still owes money and for how long, as well as which claims have been denied due to staff coding errors.
A patient receiving a late payment reminder via secure email may be more likely to respond with reimbursement as compared to a paper statement that gets shoved to the bottom of a stack of junk mail, delaying payment.
Tip 5: Train Your Staff and Offer Incentives for Better Work in Patient Collections
Don't forget the power of rewards when it comes to instructing members of your team about patient collections. If you don't already have an incentive program set up, establish one to ensure that workers are properly managing denied claims and payments.
As an adjunct to their initial employee training period, periodically evaluate each worker to see if they are following all protocols for patient collections. This should include instruction about the proper way to address patients and how staff can set the correct expectations right from the start.
A prize offered for bringing the percentage of unpaid claims down by a certain amount from the previous month can be a great motivator.
Key Takeaway:
Recent changes in how we deliver healthcare in the United States have brought challenges in terms of collecting revenue.

Your organization has to decide whether to continue handling billing in-house, or if you should outsource this task to third-party professionals.

A great way to improve patient collections is to present a clear, documented view of how you collect payments.

Always try to collect payment at the time of service. You can instruct your staff into using the best phrasing to

ensure

a positive reply from patients.

Gather as much information as possible from patients when you first sign them up with your practice, including contact details in case you need to send bills or notifications.

Using proper software and technology tools helps you avoid inconveniencing patients or missing payments.

Make use of training materials and give your staff incentives to better manage payments.
With so much work and attention to detail required for successful medical billing and ensuring proper payment from each of the patients you treat, chances are you've been considering outsourcing this all-important task.
This is especially true when you grow your practice and have many more patients to collect from since you first opened your doors. Many practices determine that the best approach is to outsource medical billing to a reputable company, so they can focus more on delivering health care rather than on getting reimbursed.
To become more informed on the details of medical billing issues, including proposed changes via governmental regulations and industry best practices, click here to download our free e-book, "The Complete Guide to Medical Billing Services."
About Stephen O'Connor
Stephen O'Connor is the Director of Brand and Digital Marketing, responsible for many aspects of Advanced Data Systems Corporation's (ADS) marketing, including product marketing, customer acquisition, demand generation, brand, brand design, and content marketing.
Stephen has more than 20 years of healthcare industry experience. Prior to ADS, Stephen spent 11 years at Medical Resources Inc. (MRI), most recently as the Manager of Marketing & Internet Services, where he and his teams were responsible for all marketing efforts and the market positioning of MRI's services.
Stephen spends his day's planning, writing, & designing resources for the modern healthcare professional.