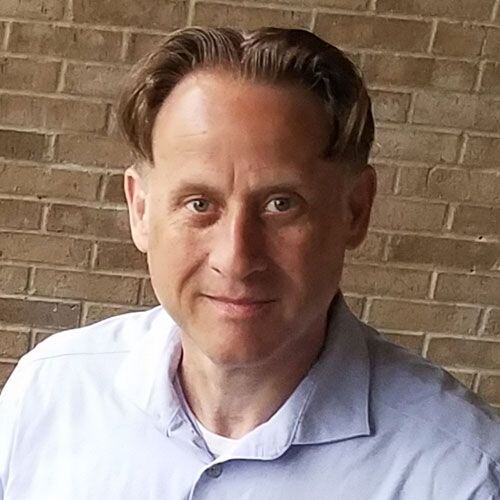 5 Qualities the Best Medical Billing Companies Have
Have you considered hiring a medical billing company, but aren't sure that is the right step for your practice? Maybe your organization is having trouble reworking denials or you have a higher than expected percentage of claims sent back due to incorrect coding or patient data. Every practice has different pain points, but almost every medical enterprise could use some help improving their reimbursement rates and lowering the charge off ratio. Hiring a medical billing company can help you achieve those goals.
There are a number of reasons people may decide to outsource their billing and collections. Maybe you're operating with a skeleton staff and simply don't have the human capital to devote sufficient time to managing that part of the revenue stream. Perhaps, you need help stabilizing the cash flow, but have put off outsourcing because you run a specialty clinic and will need assistance 24/7 from partners that understand your organization and your patient pool.
It makes sense to have revenue cycle management experts devote their time and energy to keeping the cash flowing for you, so you can focus on patient services. Whatever motivates you to look into medical billing companies today, it is vital to do your due diligence before signing a contract for services. An inexperience agency, or one that doesn't engage in ongoing training and development, could actually hinder your efforts to improve reimbursements.
Below you will find five qualities an ideal medical billing company can demonstrate.
---
Is outsourcing your Revenue Cycle Management the right decision for you? Take our quiz to find out.
---
1. Support for Specialty Practices
It is important to make sure medical billing companies under consideration have intimate knowledge about your specific practice. Billing codes and support documentation requirements are different for specialty services as compared to general services provided by family practitioners and PAs. It is always more desirable to partner with a medical billing company that specializes in your type of practice, because these agencies provide staff with ongoing training to ensure they are aware of new mandates and regulations. Specialty providers also tend to have personal relationships with insurance companies and compliance monitors, so they know how to avoid costly mistakes that could limit your reimbursement or result in an outright denial.
Some industry experts suggest aiming for 3 percent to 5 percent failure rate on first-attempts through the clearinghouse is the best you can hope for. However, MedicsPremier practice management system for medical billing boasts a truly stunning first-attempt pass rate of 99 percent. Solutions like this are proven to improve turnaround time and first pass approval rates for specialty practices.


2. Medical Billing Industry Experience
We understand that everyone has to start some place, but putting your revenue in the hands of a brand new agency is not recommended. Especially in this day and time when the healthcare industry is waiting to see what changes will come with a new president in office and 2017 Meaningful Use Stage 3 payment penalties on the horizon. So, along with 24/7 support and service, look for medical billing companies with a solid track record, verifiable references, and evidence they have experience working within your medical specialty. Ask how the firm proactively manages risk prevention and online security. The medical billing company you choose should demonstrate forward thinking vision with strategies and solutions for today and tomorrow, along with a scalable technology network, which leads us to number 3 on the list of must-haves.


3. Adequate Technological Function and Capabilities
As mentioned above, negative sanctions for failing to implement an approved electronic health record (EHR) system increase in 2017. When you put your billable charges in the hands of an outside medical billing company, you must make sure the equipment they use integrates with Practice Management and EHR software you are already using, or plan to deploy. Streamlining operations is vital when you want to shave off minutes that will equate to hours, thereby reducing payroll dollars and cost per visit numbers. The potential to reduce operating costs is huge when fully integrated EHR and PM systems are used in conjunction with medical billing companies. Creating a seamless data sharing path between your PM, EHR, and patient billing systems also reduces human error and speeds up the visit-to-billing cycle. Technology that enables interoperability helps medical practices identify and correct potential billing errors faster and easier, saving the practice time, money, and stress on the staff. Look for modern technology with state-of-the-art security systems and protocol.


4. Extensive Training & Resources
The best medical billing companies provide ongoing, extensive training to their staff. Rules change continuously, MU is still being rolled out in stages, and as bugs or security issues are identified, CMS and other agencies modify their expectations. It is also vital that you partner with a medical billing company that provides sufficient training and professional development opportunities to front line and back-office practice staff. Your billing partner should be able to provide you access to webinars, live cloud-based training, on-site workshops, user reference materials, and whitepapers to make your UX positive.


5. Transparency & Communication
Finding time to train your staff may be a problem, especially if your practice is growing. That's why contracting with a medical billing company committed to help your team transition smoothly is vital for success. The self-education and training tools provided by your billing partner can mean the difference between relieving burdens on staff and adding another point of contention. That is why transparency and communication are also key qualities to look for when comparing medical billing companies.
Does the company guarantee rapid response, even after hours? How often are software updates issued, and what type of reports can your practice expect each month? You also want to make sure there is a policy in place that allows key personnel to contact authorized workers at the billing agency if an emergency comes up or you need an immediate answer.


Key Takeaways
Whether your organization is having a growth spurt, or you are looking for ways to make your practice more efficient so you can begin marketing efforts to drive new patients in the door, it makes sense to consider outsourcing medical billing services. Outsourcing with an experienced agency adds many benefits as long as you carefully vet the contenders for your contract. Look for these qualities:
Experience, especially with your practice specialty.
Forward thinking, company-wide culture that looks for ways to address issues today and prepare for issues of the future.
Transparent and communicative. Willing to provide reports and supporting documents on your terms so you can monitor progress.
Provides access to trainers and solution finders 24/7.
Offers a full range of training resources and self-help education tools.
State-of- the-art technology and security network.
Have you been thinking about outsourcing your medical billing? What qualities are important to you? Comment below to let us know, and don't forget to take our free quiz to see if outsourcing your medical billing is the right choice!
About Stephen O'Connor
Stephen O'Connor is the Director of Brand and Digital Marketing, responsible for many aspects of Advanced Data Systems Corporation's (ADS) marketing, including product marketing, customer acquisition, demand generation, brand, brand design, and content marketing.
Stephen has more than 20 years of healthcare industry experience. Prior to ADS, Stephen spent 11 years at Medical Resources Inc. (MRI), most recently as the Manager of Marketing & Internet Services, where he and his teams were responsible for all marketing efforts and the market positioning of MRI's services.
Stephen spends his day's planning, writing, & designing resources for the modern healthcare professional.