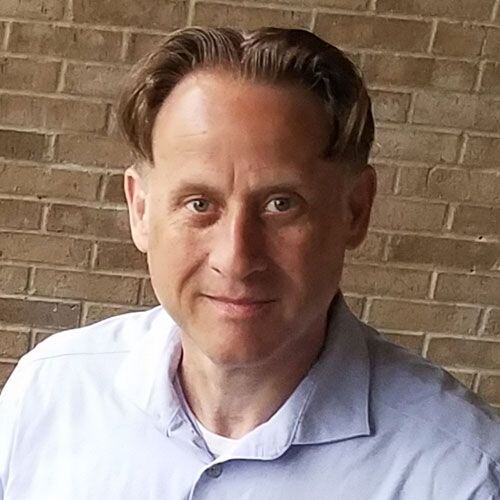 6 Keys to Building a Successful Patient Referral Program
How do new patients find out about your practice? As is the case with any company, you cannot remain stagnant and expect to continue to thrive. Medical practices continuously take in new patients to offset other patients who leave because they have moved out of the area, changed insurance, or simply want to switch to another practice. If you're not effectively engaging with patients and the community, you'll want to forge a clear path to create a patient referral program as soon as possible.
Referrals and word-of-mouth are the strongest types of marketing that an organization can have. This counts doubly so when it comes to providing healthcare, since the practice of medicine is such an intensely personal customer experience.
Since referrals and word of mouth are largely driven by loyalty, patient satisfaction, and happiness, you will get the highest quality patients from these sources. What's more, a report from researchers at the University of Pennsylvania and Goethe University in Frankfurt, Germany, noted that "people prefer to keep an even balance in their social exchanges. Because referring customers receive a reward, customers are likely to feel obliged to bring in new customers who they think may be valuable to the company."
A patient referral program is required to bring in these desirable patients. This is why we've developed a free ebook to help practices, "The Importance of Patient Engagement & Why You Need It." Read on for 6 keys to building a successful patient referral program that you can start implementing today.
---
Learn why patient engagement is a necessity and how you can master it within your practice.
---
1. Happy Patients
Unhappy patients won't refer their friends. What's worse, they'll tell them to stay away. Make sure your patients are happy and engaged. What's crucial for engagement is establishing an open line of communication. You can do this with surveys (on paper or via a form that you send by email).
For improved engagement that relies on patients being able to easily offer feedback, you'll want to deploy a patient portal as soon as possible. A patient portal that you set up through your electronic health records system will let patients ask questions to staff as easily as composing a text message.
Patients will obviously be happier when they have an easier way to reach out to your staff, whether to follow up with a question about home-care treatment after a recent appointment or to request a prescription refill without having to wait on the phone for a receptionist to answer and write down the message for them. Happy patients are more likely to give you good feedback as well as to refer their friends and family.
2. A Documented Plan
It's fine to muse about a patient referral plan, but you don't want to spend time spinning your wheels. Writing down details about what you want to achieve with the patient referral program will make it easier for you and your fellow stakeholders to commit, and having a plan makes it easy to know what to do, when to do it, and when it is complete.
Hold a staff meeting to drum up ideas for inclusion in the plan and set priorities about which ones to focus on first.
3. Accountability for That Plan
Once you have devised a clear plan to build your patient referral program, someone needs to be in charge of it. Someone has to own it. It might not be the doctors, but someone needs to be accountable for the success or failure of the plan, such as the office manager.
4. Technology that Meets the Patient Where They Live
Your IT department will be able to take care of this, and you can always outsource to developers if they are too pressed with other duties. Technology here means creating a simple smartphone app or website for your practice. These technologies usually have a way to gamify the referral process, which is fantastic way to get quality referrals because people are already so accustomed to the reward-response process of apps.
5. Engage With Other Practices
Not all referrals are from patients. If you are a specialty practice, other doctors likely refer you often as well. You don't need to act like a salesperson, but it would be in your best interest to meet other physicians in person and build trust. This will lead to referrals.
Make sure to talk about patient outcomes so the referring doctors will have an idea of the quality of care you provide. You should show that you offer timely appointments too, so try to accommodate these referrals as soon as possible (and let the referring doctor's office know when you have actually scheduled the appointment). It's also a good idea to demonstrate gratitude in the form of handwritten notes, thoughtful gifts, and the like to the members of other practices that refer patients to you.
6. Don't Expect Immediate Results
Your patient referral program should be considered more of a marathon than a sprint. You'll need to be patient as you prepare more patients to engage. For example, patients who don't see you for several months might not be able to refer anyone for a while. Continue to provide the highest quality of care and engage with patients to see better results over the long haul.
Key Takeaway:
A patient referral program and improved word of mouth are essential for bringing in new patients to your practice so it can continue to thrive.

Unhappy patients will not refer their friends and will instead tell them to stay away from a practice.

You can keep patients happy by opening the lines of communication and demonstrating that you actually listen to them.

Devise a documented plan for your staff to improve patient engagement.

The best plans may prove fruitless if no one is around to be accountable for their implementation. Assign staff to see the patient engagement plan through all phases.

Engaging with other practices will help you in getting referrals too.

Keep in mind that patient engagement is a marathon and not a sprint, so do not expect immediate results (some patients may not see you for a few months after you start the program, after all).
It's clear that a patient referral program is the best and most efficient way to bring in more patients (and higher quality patients). If you don't have a patient referral program in place, now is the time to begin one. If your program has been lackluster, you can take steps to improve it. A time-tested method of improving a referral program is to boost patient engagement with staff. To help you with this important task, click here to download our free ebook, "The Importance of Patient Engagement & Why You Need It." The sooner you start, the sooner your patient engagement plan will begin to generate real results.
About Stephen O'Connor
Stephen O'Connor is the Director of Brand and Digital Marketing, responsible for many aspects of Advanced Data Systems Corporation's (ADS) marketing, including product marketing, customer acquisition, demand generation, brand, brand design, and content marketing.
Stephen has more than 20 years of healthcare industry experience. Prior to ADS, Stephen spent 11 years at Medical Resources Inc. (MRI), most recently as the Manager of Marketing & Internet Services, where he and his teams were responsible for all marketing efforts and the market positioning of MRI's services.
Stephen spends his day's planning, writing, & designing resources for the modern healthcare professional.