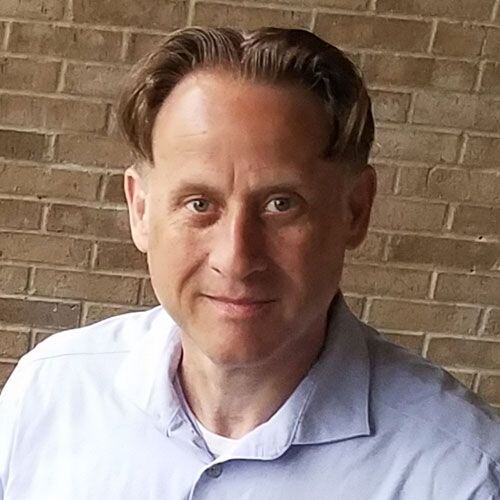 6 Practice Management Tools Successful Medical Practices Swear By
To say that the healthcare industry is moving fast these days would be an understatement. Some studies report that there are around 400,000 medical articles written each year detailing innovative medical treatments, describing new pharmaceutical discoveries and advanced technology designed to improve patient outcomes.
As patient-consumers become more informed, and Meaningful Use shifts away from incentives to sanctions, practices who want to stay ahead of their competition and build a thriving business must modernize their office workflow. It's time to immerse themselves in rigorous technology with a proven track record to streamline back office and patient-facing processes.
In 2014, the Physicians Foundation reported that while 85% of physicians polled had adopted electronic health record (EHR) software and systems, 45.8% felt that the electronic medical record (EMR) inhibited efficiency and 47.1% of respondents claimed patient interactions suffered. What was originally touted as a mechanism to create a portable, comprehensive national database morphed into a time-consuming monster that demanded more time treating patients.
---
Get paid, increase your cash flow, and improve your efficiency & productivity with Practice Management Software.
---
Fortunately, software developers and practice management consultants listened. Today, doctors and practice administrators have access to technology that improves efficiency with predictive analytics and evidence-based decision support tools that enhance service delivery and encourage patient engagement.
While EHR/EMR software helps practices document patient encounters, make more accurate diagnoses, and share digital records securely and rapidly, practice management (PM) software gives medical providers the tools they need to eliminate duplicate processes, streamline patient flow, and automate routine administrative tasks like verifying insurance coverage and billing. Ideal solutions have capabilities that improve financial reporting, streamline scheduling, support ICD-10 code conversion, and make scheduling easier.
Six Practice Management Tools That Drive Successful Practices
Here are six practice management tools successful medical practices swear by to help you achieve your operating goals.
The Popular Patient Portal
A patient portal gives patients the control they need and deserve to becoming active participants in managing their own health. With secure communications tools, patients can communicate directly with the practice without tying up staff on the telephone to ask questions, request appointments, and edit their insurance and demographic information.
Electronic Prescribing Software
Electronic Prescribing Software eliminates errors associated with poor handwriting, while expediting medication orders. Digital prescribing software allows physicians to send prescriptions directly to the pharmacy, even controlled substances, and archives a record of each order so the patient file is complete. Drug information within the software identifies potential contraindications, patient allergies, and formularies. Doctors can build their own list of the most commonly prescribed medications for faster refill requests.
Claims Denial Manager
A claims denial manager tool puts the power of automation in the hands of practice staff. Software features allow internal claims processors to quickly view any denied claims, make edits when appropriate, and resubmit the claims. Faster reimbursements and fewer denials mean a healthier revenue stream.
Voice Recognition Software Facilitates Faster, More Accurate Documentation
Navigating the EHR by voice improves accuracy and efficiency. It has never been easier to transcribe reports, convert text to data and fill in the fields in the EHR than it is with speech recognition software that provides a one-pass, one window update to the patient record. And, you can easily switch to touch screen, mouse, or keyboard operation if preferred. Voice to text and text-to-data features are among the best time-savers found in practice management software solutions.
Intuitive ICD-10 Converter
The intuitive ICD-10 coding converter takes the guess work out of coding with capabilities that include a recommended list of ICD-10 codes based on a descriptive word, part of a word, or an ICD-9 code. Simply click on the appropriate code and submit the claim.
Medical Scheduling Software That Does So Much More Than Manage Appointments
Medical Scheduling Software is real work horse. For practices looking to build new revenue, or better manage the existing cash flow, the Scheduler provides far-reaching capabilities that include batch insurance eligibility verification, detailed information about coverage and policy limitations, and warning and alert reminders. The role-based design helps practices manage their resources more wisely and customize appointment-related reports. Plus, there is an audit trail and pre-authorization work lists that give your office staff the information they need to streamline internal operations and boost productivity.
Conclusion:
Every practice has a unique rhythm and patient flow. Implementing a robust EHR with best-fit practice management software solutions empowers your team to improve patient engagement and generate healthy revenue streams. Each of these six tools complements the others. Predictive analytics built into EHR and Practice Management software provide myriad benefits including enhanced patient engagement, evidence-based guidance to achieve more accurate diagnoses, and treatment planning support that makes it possible to develop highly personalized plans for every patient.
Efficient scheduling systems that track missed appointments and automate reminders help your practice identify areas that need improvement as well as give patients more autonomy to make arrange visits when it is convenient. Managing claims denial ratios means faster reimbursements and reviewing reasons for denials gives your billing team the information they need to correct common errors before submissions. Automated coding support ensures more claims are approved on the first pass.
Key takeaways for practice managers considering modernizing their business model include:
Giving patients more autonomy with patient portals
Reducing denials and facilitating faster claims submissions
More accurate coding to maximize revenue capture
Improving scheduling with tools that give patients and staff more control over their time
Allocating resources, personnel and financial assets wisely
Eliminating errors with e-prescribing
If your practice isn't performing as well as you would like, you have high denial rates, or you need solutions to reduce patient no-shows and lackluster engagement rates, it is time to modernize your practice.
ADS offers innovative solutions designed to enhance patient-provider relationships and help you put your practice on the path to a better financial future. Click here and take a few minutes to view our MedicsPremier PM software demo to learn how the system handles code version and experience the single-pane display that gives you immediate access to all the data you need to make well-informed decisions.
About Stephen O'Connor
Stephen O'Connor is the Director of Brand and Digital Marketing, responsible for many aspects of Advanced Data Systems Corporation's (ADS) marketing, including product marketing, customer acquisition, demand generation, brand, brand design, and content marketing.
Stephen has more than 20 years of healthcare industry experience. Prior to ADS, Stephen spent 11 years at Medical Resources Inc. (MRI), most recently as the Manager of Marketing & Internet Services, where he and his teams were responsible for all marketing efforts and the market positioning of MRI's services.
Stephen spends his day's planning, writing, & designing resources for the modern healthcare professional.