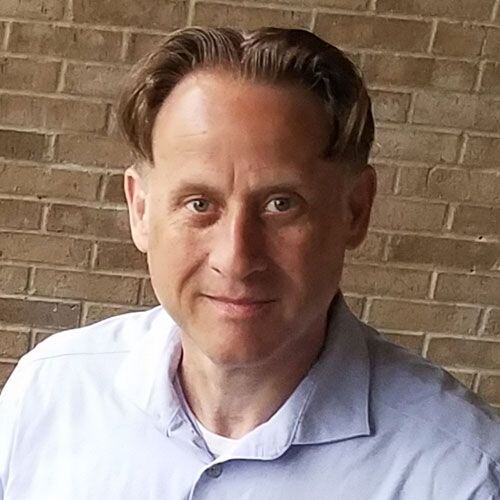 7 Ways Outsourcing Your Medical Billing Will Benefit Your Practice
While implementing an electronic health record (EHR) can dramatically streamline internal workflow and facilitate more effective communication with peers and patients, adding the technology alone won't necessarily make your organization as lean as possible. Healthcare in a digital environment is complex, especially with so many regulations that seem to constantly be rolling out another layer. While some studies show that a large percentage of physicians (91%) polled preferred the least expensive outsourcing option, there are some potential challenges associated with moving toward outsourcing medical billing with that approach.
When a practice fails to adequately vet potential medical billing firms, you may be setting yourself up for trouble. Some companies don't have adequate security to protect your data. Another concern for independent providers and small clinics is the initial investment required if you decide to hire a firm that doesn't have technology compatible with your current system.
While there are a couple of disadvantages for some practices, outsourcing medical billing is one option that can help you allocate your financial and human resources more efficiently. If you are still hesitant to relinquish total control over your billing cycle, these seven benefits may change your mind.
---
Is in-house or outsourced medical billing the best option for your practice? Our ebook covers all you need to know about making the decision.
---
Reduce administrative duties
By partnering with a trusted medical billing company, you'll invest fewer dollars and man hours keeping your internal staff up-to-date on medical coding changes, modifiers and sub-sets.
Plus, your staff will spend less time keying in information and preparing claims for submission. There have been horror stories about a doctor's staff being on the phone for two hours or more trying to get pre-authorization from insurance carriers. That is time "wasted" that could be spent educating patients about their conditions or responding to patient portal inquiries.
Verify patient insurance coverage automatically
If your practice currently has to hire temps or part-time personnel to stay on top of medical billing, outsourcing can help. Automating insurance verification reduces time spent on the phone checking coverage, but you'll also have access to immediate information about whether a patient has met their deductible, maxed out their number of visits for a particular illness or injury, or become ineligible due to job change or other reasons.
Even if your practice isn't trying to find places to cut the operating costs to keep your accountant happy, you may be struggling to stay afloat. Many small practices don't have the operating budget to support a full time billing office, but see no other choice. Some doctors spend more time than necessary to recruit and train new employees because they have a high turnover rate caused by too much stress in an office where everyone has to assume responsibility for many tasks. Finding ways to reduce payroll cost isn't always easy, but physicians who look for ways to automate often find workable solutions.
Enhance cash flow and reduce operating cost
When you partner with a revenue cycle management (RCM) company to handle your outsourced medical billing, you could boost revenue potential as much as 30%, according to the ADS Complete Guide to Medical Billing Services. You typically get paid faster, with less effort from practice staff members, and you don't have to invest in on-going training. A company that focuses on medical billing, and not medical care delivery, usually has state-of-the-art technology and a staff trained to maximize coding for higher revenue capture. More money in, and less money out.
Improve patient engagement and satisfaction rates
With less stress and more time to spend with patients, your staff and physicians can focus on patients more, resulting in higher quality of care. Developing long-term relationships is easier when patients feel like the nurses, lab technicians and doctors that interact with are interested in them, and not just interested in getting them in and out the door.
Process claims faster
Automating routine administrative tasks will make your practice more productive and efficient. Automating same-day claims submission, will strengthen your cash flow. A typical paper-based claim may take as long as two months to move through all the channels before you receive reimbursement. Expediting a clean claim, coded appropriately for maximum reimbursement and backed with support in the EHR can result in full payment in 7 to 14 days.
Eliminate or significantly reduce billing and coding errors
Outsourcing medical billing responsibilities saves your practice time and money. Outsourcing also speeds up reimbursement because the company scrubs claims and looks for simple errors that may slow down payments. Medical billing software ensures there are no coding errors, transposed numbers or incorrect information in the claims before submitting to the insurance carrier. This means fewer denials, fewer claims pended for additional information and less work for your practice team.
There is another benefit that comes from reducing errors – hard data to drive your practice management decisions. A reputable medical billing partner will provide you all the data you need to keep an eye on the financial aspects of your organization. You know which insurance carriers pay faster than others, which patient services are most likely to be challenged and whether or not your office is collecting self-pay and co-payments at the time of service.
Anytime technology is used to automate healthcare processes it also generates data. Practice managers can use that data to improve and optimize internal workflow and performance. The greatest benefit is perhaps the way this repetitious cycle continues to provide more accurate and helpful information that allows physicians and administrators to identify ways to make their organizations more productive, more efficient and less costly to operate.
Keep patient data secure
One of the major concerns that prevents physicians from outsourcing their medical billing is internet security. Protecting patient and practice data is critical. We've all read about data breaches that exposed private health information. Information stored in a private health record is more valuable than other types of black market data. Some experts estimate a personal medical file will bring 10 to 20 times more money that other types of digital data, like a credit card number. It is expensive to maintain a rigorous IT system to guard privileged information.
If your practice assigns medical billing to a professional firm, they have the responsibility to protect all patient information. And, they invest the money, not your practice, to ensure the possibility of a data breach is minimal.
Conclusion:
Finding places to reduce operating expenses and improve revenue cycle management make sense in our constantly changing healthcare environment. What you give up in control by outsourcing, you are likely to gain many times over in time and money saved. Here is a quick rundown of the key benefits of outsourcing medical billing as part of a revenue cycle management strategy.
Relieving stress for staff lowers turnover rates, which in turn reduces expenses associated with recruiting, training and ongoing professional development.
Outsourcing medical billing saves time spent preparing claims, and communicating with insurance carriers and third-party payers.
Medical billing and coding firms only have one job – facilitating claims submission and settlement. Within that role, the firm assumes the responsibility for protecting privileged patient data, establishing secure connections for digital submissions, and maintaining a capable workforce. The company must also provide services via fully-compliant technology solutions capable of automating coverage verification, and alerting a practice about lapses or limitations that impact finances. Medical billing company goals and practice management goals are perfectly aligned. When the medical billing company increases revenue collection or reimbursement rates, both organizations benefit.
Less time spent handling claims and collections means staff and healthcare teams can devote more time to building relationships with patients.
Overall, practices save time, money, and frustration by outsourcing medical billing.
Data provided by outsourcing medical billing tasks empowers administrators to make wiser financial decisions and improve internal workflow and care delivery patterns.
Armed with sufficient information about outsourcing medical billing, and what to expect during the vetting process and conversion, practice managers can make better decisions about whether hiring an external partner to process claims is right for your organization.
If you're practice is trying to decide between to continue processing claims in-house, or hire an outside agency, download our Complete Guide to Medical Billing Services to see how you can break through your revenue stream obstacles.
About Stephen O'Connor
As a Director of Digital Marketing at Advanced Data Systems Corporation, Stephen spends his day's planning, writing, & designing resources for the modern healthcare professional. He has a strong affinity for snow crab legs, the ocean, and Rutgers Football.