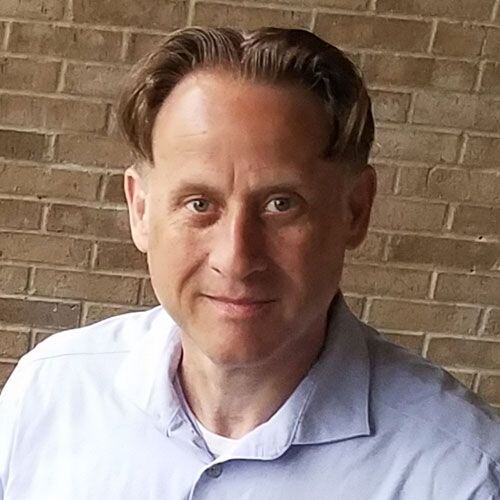 How Coronavirus is Impacting Healthcare Revenue Cycle Management
While you are working hard to protect the health and safety of your staff and patients during the battle with the novel coronavirus responsible for COVID-19 infections, you also need to pay attention to your bottom line and the financial health of your organization. Amidst uncertainty about how we will weather the global pandemic from a medical perspective, we have to prepare for the financial impact as well.
Given the regulations and changes in cost for medication for coronavirus, there are several concerns on how it will impact the revenue cycle for healthcare providers.
It is impacting all sectors, of course, and not just the medical field. For example, China, where the pandemic originated, has withstood a 95% reduction in business travel post-outbreak and experts forecast a $404 billion loss from corporate travel there, according to CNBC, which also predicted a $190 billion loss in corporate travel in Europe.
It's not just symptomatic patients and individuals who are afraid of contracting the coronavirus who are grounded from flights noted Yahoo News. It reported that American Airlines agreed to protect pay for pilots themselves who are locked down during evaluation, treatment, and quarantine because of the virus. The airline industry, along with other key sectors are cutting down on business as the economy is hobbled by massive shelter-in-place orders across the country.
While there is a lot to discuss in terms of the global impact of coronavirus on the global economic climate, we will be focusing on how coronavirus is expected to impact the healthcare revenue cycle.
Impact of Coronavirus on the Healthcare Revenue Cycle
In addition to worrying data, charts on the news showing the uptick of infections and deaths from coronavirus are other indicators of financial and medical distress. Some of the more obvious signs of the impact of the COVID-19 pandemic are empty intersections in the world's biggest cities, devoid of auto and pedestrian traffic, while people are leaning outside of apartment windows to cheer on the healthcare organization in their community.
For healthcare organizations on the front lines of this pandemic, another source of worry is the effect coronavirus will have on their revenue cycle.
Healthcare providers are already working in battle mode, preparing new plans to respond to the growing amount of coronavirus patients, from sourcing rapid diagnostic kits to securing sufficient personal protection equipment for workers and figuring out where to place an overflow of patients. Handling these issues is tougher if you don't have tight control over and detailed knowledge of your revenue cycle.
As RevCycleIntelligence put it, "Keeping the medical billing office running during an outbreak is key to keeping hospitals and practices open for infected individuals requiring care. But this can be a challenge, especially for smaller organizations with limited cash on hand to respond to COVID-19 demands."
Hospitals that are reaching capacity while dealing with a coronavirus emergency should be permitted to add remote locations for adding inpatient services without the need for an 1135 waiver. The federal government is now considering activating a natural disaster program to ensure payments to hospitals and other healthcare professionals that are treating uninsured COVID-19 patients, with a rate typically 110% of Medicare rates.
The best revenue cycle management systems will include tools to catch and fix errors before submission of claims. Efficiencies achieved with revenue cycle management help your staff do more work in less time, making fewer mistakes.
Reimbursement for COVID-19 Testing From the Centers for Medicare & Medicaid Services
If your practice takes care of a lot of Medicare and Medicaid patients, you'll want to keep in mind that reimbursement for administering tests to detect the COVID-19 virus will be approximately $36 for Centers for Disease Control tests and approximately $51 for tests that are developed by other entities, according to another report from RevCycleIntelligence. These prices are approximate because of differences at the level of local Medicare Administrative Contractors or MAC.
"One HCPCS code (U0001) is designed to capture diagnostic testing performed by qualified laboratories using CDC-developed tests," according to RevCycleIntelligence. "The other code (U0002) can be used to bill for all non-CDC laboratory tests for COVID-19, including those developed in-house according to new FDA guidelines."
The need for extensive, widespread testing for COVID-19 is essential as the nation's non-essential workers, as well as students, are staying home to shelter in place in a bid to flatten the curve of cases. Otherwise, the rising tide of infected and symptomatic patients could overwhelm our hospital staff and system, forcing hard decisions about rationing treatment, such as ventilators for those patients who have taken a turn for the worse.
Fast access to rapid diagnostic tests is key to this effort to stem the epidemic. And to streamline reimbursement, the Centers for Medicare & Medicaid Services recently released its new Healthcare Common Procedure Coding System codes, for healthcare facilities and labs to test patients for coronavirus.
Furthermore, the American Medical Association is reportedly hastening the development of a new Current Procedural Terminology (CPT) code for health professionals to enter when reporting COVID-19 tests.
Improving Your Health Organization's Revenue Cycle While Contending With Coronavirus
Paying close attention to your organization's revenue cycle will be an increasingly important priority as the healthcare industry responds to the complex issues of the coronavirus pandemic. Specialized revenue cycle management software will help you speed up cash flow and boost revenue while improving your success rate with clearinghouse claims.
We've made it easy for you to get started with revenue cycle management software and to learn how to deploy it with maximum effectiveness for your team. Check out our free RCM software video series to learn more about the features you need in a revenue cycle management solution.
About Stephen O'Connor
Stephen O'Connor is the Director of Brand and Digital Marketing, responsible for many aspects of Advanced Data Systems Corporation's (ADS) marketing, including product marketing, customer acquisition, demand generation, brand, brand design, and content marketing.
Stephen has more than 20 years of healthcare industry experience. Prior to ADS, Stephen spent 11 years at Medical Resources Inc. (MRI), most recently as the Manager of Marketing & Internet Services, where he and his teams were responsible for all marketing efforts and the market positioning of MRI's services.
Stephen spends his day's planning, writing, & designing resources for the modern healthcare professional.