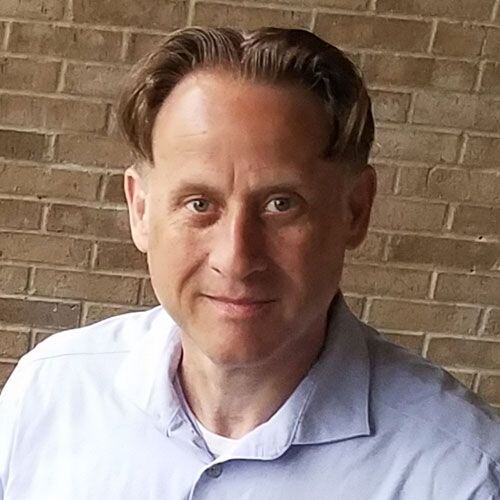 15 Healthcare Podcasts You Need to Listen to
Whether you are already a medical industry professional or have an interest in medicine and would like to expand your knowledge, it pays to make the maximum use of your time as you learn.
Busy people who want to stay on top of healthcare industry developments, innovations, and the latest news may not be able to devote much attention to reading books or journals, let alone watching lengthy documentaries.
You can take in much more information by listening to medical podcasts, since you can multitask, such as catching up on episodes while you commute to work, exercise or do chores that require little attention. What's more, you can subscribe to your favorite podcasts so you will always stay in the loop.
With that in mind, here are 15 of the best healthcare podcasts that you need to listen to:
---
Want to be in-the-know for all things healthcare? Subscribe to our blog to get EHR, RIS, PM, Medical Billing, Value-Based Care, & Healthcare IT articles straight to your inbox. (You'll also get a free ebook when you subscribe!)
---
To help ensure that the confidential and sensitive data that your organization collects, stores, and updates always remains secure, you must stay on top of cyber security developments.
Code Red is a crucial podcast on this topic from the Healthcare Information and Management Systems Society (HIMSS). It is devoted to discussing the interactions between people, technologies, and complex processes involved in defending against cyber attacks. The information you glean from this podcast will make you a better leader of your team when it comes to shoring up your online defense.
The next time you go for a run or a workout at the gym, give a listen to the Healthcare Policy Podcast, which is produced by David Introcaso. It gives insights from healthcare experts on current health policy issues.
You'll hear professionals weighing in on subjects ranging from the Affordable Care Act, the status of Medicare and Medicaid, and reforms in healthcare delivery from the private sector, for example. If you have a keen interest in public health issues, this is a resource you'll want to start using.
The Health IT in Action podcast is another resource from the HIMSS that you'll want to check out. Recognizing that improvements to health and healthcare will depend on how well we use information technology, this podcast will introduce you to a variety of thought leaders, from pharmacists to nurses and physicians.
They talk about their careers and details of their daily workflow. Progressing in your career will be easier when you listen to people who have already been on the same path for a longer period than you.
Once each week, the Medtech Talk podcast features a riveting conversation with the movers and shakers in the healthcare community. If you want to stay current on what innovators and innovations will be transforming how we deliver healthcare, this is a podcast that you'll want to subscribe to.
Topics include robotic assistants for surgeons, updates on industry trends, and analysis of what medical technology CEOs are focusing their attention on.
If your time is severely limited, the Interoperability & Standards (I&S) podcast produced by the HIMSS may be just what you need to fill gaps in your knowledge and get updates.
Episodes are quite short, ranging from 8 to 20 minutes, filled with interviews with health IT professionals, healthcare experts, and other interested parties. This podcast focuses on interoperability based on robust standards in the context of health information exchanges.
All medical organizations have a duty to implement the strongest security possible. Those that are unable or unwilling to devote proper resources to protecting the sensitive data maintained for each patient run the risk of criminal hackers breaching their networks.
The result of these attacks can mean loss of privacy (against HIPAA regulations that you must follow), as well as the potential for identity theft. The hackers might even be able to drain your patients' bank accounts. To that end, the Healthcare Information Security podcast can help you avoid costly lawsuits from patients whose data you left unsecured.
You want to maintain close connections with your patients, in line with your stakeholders' mandate to boost patient engagement. Along with the human touch and excellent bedside manner that the medical professionals on your staff exhibit, you can further engage with patients electronically.
That's the focus of the Patient Engagement podcast from the HIMSS. Episodes feature stories of success and what people are learning about in health IT (consumer-facing), using patient portals, forums, and even healthcare social media channels.
If you haven't had the opportunity to listen to a Ted Talk, it's time to rectify that problem immediately. The TEDTalks Health podcast is devoted to providing unique insights from medical professionals.
Speakers make their presentations in front of live audiences, and the recordings then become available as podcasts that you can listen to at your convenience. Medical breakthroughs are a frequent topic in this cutting edge podcast.
If your focus is on technology in medicine and healthcare, the Healthcare Tech Talk podcast is something you'll want to add to your regular listening schedule. All aspects of technology in healthcare are covered, from clinical biomedical engineering to informatics, information technology, and telemedicine.
This podcast bills itself as exploring how technology assists us in meeting the complex challenges in healthcare today. You'll learn more about electronic health record software, health information exchanges, new devices, and what software protections are available to keep everything secure.
Join the ranks of healthcare professionals as they have spirited conversations about and with healthcare innovators by listening to the HealthSounds podcast on a regular basis.
For example, you can get an introduction to a California program that links homeless people who are medically vulnerable to the social services they sorely need. Episodes in this podcast are easy to digest, since they typically span just 2 or 3 minutes each.
The Heartland Institute established its Health Care News podcast in part to bring vital information to ordinary healthcare consumers. However, the details provided in each episode will be valuable to medical professionals as well.
You'll get a sense of emerging issues that are pushing us closer to healthcare reform. If you're too busy to monitor related news items each week, this podcast will bring you the details quickly and conveniently.
With the 2 Docs Talk podcast, each listener can be a fly on the wall as two medical experts have conversations on healthcare issues of interest to patients.
While the focus is on patients who want to become better informed before having a consultation with their physicians, it's a podcast that medical professionals will want to listen to as well.
Kendall Britt, M.D. works out of Austin, Texas, and Amy Rogers, M.D. is based in Dallas, and when they get together for conversations in the podcast, you'll be sure to get a better perspective on reducing bureaucracy, to focus more on medicine and less on business.
You may not have time to listen to an hour-long podcast, but how about 10 minutes? That's a major selling point of the 10 Minute Healthcare Marketing podcast. Every week, physicians and other medical professionals listen to new episodes that will help them improve the way they extend their organization's brand in the marketplace.
If you have been seeing lackluster results in your social media campaigns or need to improve your online presence, this podcast will help steer you in the right direction and better meet your marketing objectives.
Dr. Aaron Carrol hosts the weekly Healthcare Triage LIVE Show podcast, in which he goes over healthcare policy issues and explains the nature of current medical research.
You can expect lively discussions and can even influence the subjects to be covered because the podcast holds regular polls to determine what listeners are most interested in learning more about.
The Digital Health Today podcast offers insights and information from healthcare pioneers, leaders, and innovators on a wide range of topics of concern to health and wellness professionals.
You can hear the latest on such technologies as CRISPR for genetic manipulation, virtual reality systems in healthcare, and other disruptive technology. You may also be pleasantly surprised to learn about an innovation you've never heard of before, thanks to the discussions that occur in Digital Health Today.
Medical podcasts are revolutionizing how people share information and learn from one another. Once you find a podcast that really resonates with you, it's easy to subscribe so that new episodes will automatically download to your mobile device or desktop computer.
Key Takeaway
If you've never listened to a healthcare podcast before, now is the perfect time to start.

Medical podcasts are a convenient way to learn more about the healthcare issues that you care about the most.

Since you can multitask while listening to podcasts (such as while exercising or running errands), you'll maximize the use of your precious time.

Experts from all aspects of healthcare can be heard on medical podcasts, including government, academia, and industry sources.

Remember to subscribe to the healthcare podcasts that resonate the most with you, so you won't miss any upcoming episodes.
Since you can listen to podcasts while doing mundane activities such as driving or exercising, they help you make the most of your limited time. To stay on top of healthcare issues, you'll also want to keep up with our blog. Click here to subscribe to our blog, and you'll never miss another post.
About Stephen O'Connor
As a Director of Digital Marketing at Advanced Data Systems Corporation, Stephen spends his day's planning, writing, & designing resources for the modern healthcare professional. He has a strong affinity for snow crab legs, the ocean, and Rutgers Football.