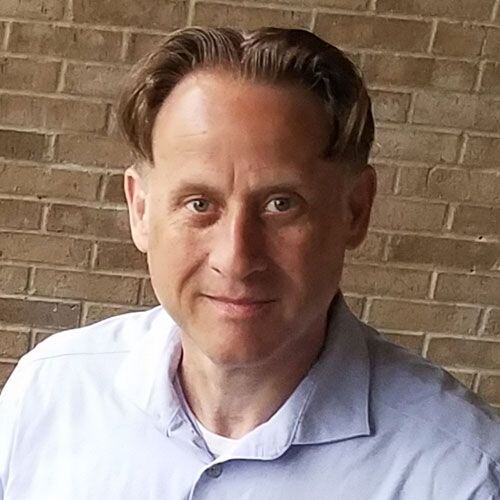 How Do EHR Systems Work?
Work in your medical practice can become so intense, with nearly every spare minute already scheduled for important, pending tasks, that it can sometimes be difficult to see that there are labor-saving options that you simply haven't yet been able to budget time and resources to investigate.
Now, however, you and your stakeholders are coming to realize that you do need to change the way you do things in your organization, by computerizing patient records and helping your staff process the details more efficiently.
---
Get answers to your toughest EHR software questions. See how an EHR Software System can benefit your organization with our complimentary ebook.
---
Definition of Electronic Health Records
Electronic health record or EHR software is a system that allows medical professionals to quickly enter information on new patients, creating a digital record that they update with each new encounter. The records indicate details including family history, reason for initial complaint, diagnosis and treatment, prescription medications, lab tests, and other vital details needed to provide assistance to each patient.
EHRs have grown in popularity in recent years because they are more convenient to use than antiquated, paper-based records. Practices use them to control access to patient data more securely.
Failure to implement an EHR now means you run the risk of falling further behind other practices that are motivated to help their staff work more efficiently and see more patients, more quickly.
Original Version vs. Cloud-Based EHR System
You have two main options when it comes to EHR software. Your Information Technology department can deploy the EHR application for use on local servers. This is prudent when you have a limited and fairly stable patient population to serve.
But if you are continuing to expand your practice in size or scope, it can be quite difficult for your IT staff to predict just how much server space your organization needs for patient records. Or, you might have concerns about a disaster (or attack by cybercriminals) knocking your local records offline.
To alleviate such concerns and add more flexibility, you can set up a cloud-based EHR instead. Now, the cloud computing service provider's own IT team will be in charge of adding more server space and bandwidth to meet demand.
What's more, you can restore your patient information from the cloud in the event that your local servers suffer a catastrophic failure.
Finally, with data available via the cloud, your medical professionals can access patient data even while on the go, such as when your head doctor is out doing rounds at a nearby hospital.
Features and Benefits of an Electronic Health Records System
Any medical professionals who are on the fence about implementing an EHR will find it easy to envision using this software in their own practice by becoming more familiar with the various features it provides.
Security
You can't read the news these days without seeing reports of medical practices, hospitals, and clinics whose computers were taken over by criminal hackers, holding patient data hostage in exchange for a payoff.
Medical organizations that maintain confidential data on patients are required to protect it with robust measures, or they run the risk of violating HIPAA privacy requirements. EHR software is protected with strong encryption, and your doctors, physician assistants, and nurses can access patient data on secure devices such as smartphones, tablets, and laptops.
Transcription
If you routinely send out recordings made by your staff for transcription by third parties, you will be glad to know that you can activate speech recognition in your EHR.
Doing so allows doctors to speak and see their words generated in real time on the screen to fill out the patient record.
Patient Portal
A patient portal set up in your EHR gives patients a great deal of freedom and convenience. New patients can fill out their intake forms electronically from the privacy of their home or workplace or in your lobby at a computer kiosk.
This is much faster, since they only need to type in their allergies, contact information, and so on a single time, unlike the massive repetition required when relying on paper forms.
Your staff will no longer have to spend time typing in these details from the stack of intake papers. And once in the system, patients can go online to check on lab results and see reminders to get their flu shot or to start taking seasonal allergy medications. They can also pose questions to your staff and get a reply without having to wait on hold on the phone.
Reporting
Those routine reports that your team has to generate for staff meetings will go much more smoothly when you implement an EHR.
Whether you are tracking patient outcomes, checking how many no-shows you got in a particular week or month, or are interested in seeing which patients are slower to pay than others, you can quickly create customized documents on these topics and more thanks to your EHR's easily configurable reporting capabilities.
E-Prescribing
Save your patients time by submitting electronic prescriptions through the EHR before they even exit the building. By the time they reach the pharmacy, the medication will already be available. E-prescribing is fast and cuts down on mistakes made when pharmacists attempt to read a physician's messy handwriting.
Computerizing prescription details also helps you identify potential contraindications when prescribing multiple medications (while also taking into account patients' use of over the counter drugs, supplements, and herbal remedies).
EHR Benefits Your Practice Cannot Ignore
There are a number of benefits to deploying a new EHR system at your practice.
For example, if you are a specialist, you should know that specialty-specific versions of EHR software are available for you to deploy now.
The software needs of an oncology practice are vastly different from those of an OB/GYN or a cardiologist, after all. Specialized EHR software includes templates to speed up data entry for all types of patient types and treatment scenarios.
If you run a radiology practice, it's worth noting that a Radiology Information System will speed up the flow of data in your organization. You can order up the latest CAT SCAN or X-ray images of a patient and quickly compare them to older images without having to contact radiology first.
Another benefit to keep in mind is the potential for integration with other applications. You can connect your EHR to Practice Management software to help speed up the revenue cycle.
Medical practices that continue to try to get by with an antiquated, paper-based system to handle patient records will not be able to work as efficiently as their counterparts who have modernized their offices. It can also be harder to recruit new employees, who are accustomed to labor-saving applications in a healthcare environment.
Key Takeaway:
Relying on an old-fashioned, paper-based system to take care of patient records puts you at a competitive disadvantage with modern, computerized medical practices.
Electronic health record or EHR software will streamline many of your core processes, from beginning new patient charts to updating records during treatment.
Templates in EHR software help your staff use fewer keystrokes and clicks of the mouse to accomplish their routine tasks.
You can set up your EHR with a patient portal that lets new patients type in their own information once, instead of filling out a stack of paper forms from the receptionist.
Practices now have the option to run EHR software on their own servers or to deploy a cloud-based EHR solution that will take a lot of pressure off of their own Information Technology department.
For more information about EHR software and implementing an EHR system into your organization, click here to download our free ebook, "Electronic Health Records Software: A Vital Component to Any Medical Practice."
About Stephen O'Connor
Stephen O'Connor is the Director of Brand and Digital Marketing, responsible for many aspects of Advanced Data Systems Corporation's (ADS) marketing, including product marketing, customer acquisition, demand generation, brand, brand design, and content marketing.
Stephen has more than 20 years of healthcare industry experience. Prior to ADS, Stephen spent 11 years at Medical Resources Inc. (MRI), most recently as the Manager of Marketing & Internet Services, where he and his teams were responsible for all marketing efforts and the market positioning of MRI's services.
Stephen spends his day's planning, writing, & designing resources for the modern healthcare professional.