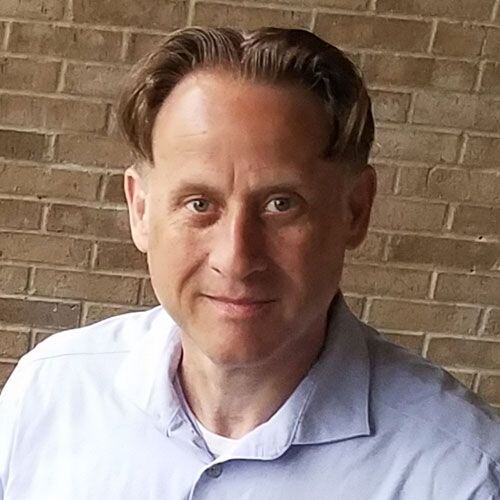 Leaving Eye Strain & Office Strain Behind
How Innovations in Cohesive Practice Management Software Are A Game Changer for Any Ophthalmic Practice
Ophthalmology: one of the most rapidly advancing specialties in all of medicine. Advances in Visual Field testing and OCTs (Optical Coherence Tomography), innovations in stem cell utilization for the treatment of corneal eye disease, and even the implementation of artificial intelligence in bionic vision restoration are only a small glimpse into the ever-growing list of how medicine is changing. It's clear that the field of ophthalmology is moving fast.

These kinds of technological leaps and bounds require any ophthalmic practice to have access to cutting-edge in-house technologies to ensure front and back office staff are able to work swiftly and efficiently. In this article, we'll take a deeper look into the needs of today's ophthalmic practice, its staff, and the technological solutions available.
Today's Ophthalmic Practice: A Closer Look
Despite Ophthalmology being such an innovative field, practices still struggle with common issues. These issues can include ensuring patients show up on time for appointments (or at all), patients filling out demographic paperwork properly prior to appointment time or in a timely manner at check-in, confusion about in-network vs. out-of-network services, and even bill payment and processing struggles. It seems no medical practice is immune to such challenges.
But with more and more technological advancements in software solutions each day, back-of-house challenges such as these can now become a thing of the past. And, if back-of-house is running smoothly, front-of-house tech and physician processes can run more smoothly, which means the best chance at optimal patient care.
The ADS Practice Management Software Solution
Elimination of the challenges mentioned above can truly be as simple as employing the right practice management software into your ophthalmic team's toolkit. Just as simple updates in medical treatments can vastly improve a patient's ability to navigate their day to day, so to does the Advanced Data Systems Practice Management software for ophthalmic practices each day. Our intelligent Medics automation can financially benefit – and protect – your practice, group, or network.
The Multi-Modality Scheduler
It is becoming increasingly clear that putting the patient in the driver's seat of their healthcare is the best course of action, both for patients and for practices that want to elevate their patient-staff communication and therefore experience. This begins as early in the process as appointment scheduling. Upon patient appointment scheduling, the Multi-Modality Scheduler can be utilized by your office staff as a robust practice management software and financial system. It allows you to schedule appropriate staff, resources, and ancillary services related to any appointment, and in ophthalmology, there are a variety of different types of testing, evaluations, exams, and treatments that any patient may need. With the Multi-Modality Scheduler, your staff will be better informed and better prepared to meet the demands of any patient in any appointment.
The Patient Responsibility Estimator
It seems informing a patient of their financial responsibility for an upcoming appointment to better prepare them to afford their care wouldn't be novel and yet, many practices still do not yet offer this function. But it seems intuitive: the more a patient knows what to expect financially, the more likely your practice is going to get paid for services rendered. The Patient Responsibility Estimator does just that. By evaluating if a physician on your staff is In - or - Out-of-Network for any patient, as well as complete coverage breakdown depending on a patient's insurance, expected financial responsibility can be expressed to the patient prior to even committing to scheduling. This minimizes surprises, maximizes communication, and ensures profits, as well as providing an informed care experience.
The Medics SMS™ Appointment Solution
Interested in finding a better way to ensure your patients arrive on time to their appointments, are informed of cost obligations, and even have access to their pre-appointment paperwork? Our solution offers all this and more. Medics SMS™ sends interactive text reminders to patients' cellphones about upcoming appointments and patients can reply with a confirmation or a request to cancel. From there, patients have a clear way to ensure they are on time and prepared for an appointment that they might otherwise have forgotten, risking financial loss for your practice.
The ADS Practice Management Billing Solution
It's not every day you find an online practice management software that guarantees to help your medical practice enjoy a nearly 100% success rate on the first attempt clearinghouse claims. That's almost unheard of. But with the AI ADS employs to alert your billing staff of demographic corrections, code corrections, and other tedious elements of common claim denials, corrections are made instantly prior to claim submission, ensuring claims are accepted and paid the first time. This ensures your practice receives payment as often as it should and more importantly, with a quick turnaround. Need to resubmit a claim that was denied anyway? Your billing staff can log into our portal, and quickly view, edit, and resubmit denied claims helping your team avoid slippages with intelligent, hands-off submissions to any ensuing insurers.
Plus, when it comes to patient responsibility, our platform has streamlined the payment experience. Statements of patient financial responsibility are automatically generated for your staff to send to the patient. No more by-hand statement building, risking human error. Balance due reminders are sent out via text and the patient payment portal supports secure online payments, either by debit or credit card giving the patient easy access to and control of their bills and care. Also, patients and staff can track claims at any time to see where a claim may be in the process to determine if it's time to pay, remind, or resubmit.
Keeping an Eye on Inventory
The ADS Practice Management software solution is also your one-stop shop for inventory and resource tracking. Inventory management is a significant component of any well-functioning practice and with our software, it's easy to keep track of what supplies are in need of replenishing as well as which supplies might possibly not need to be ordered as often as previously thought, putting money back into your practice's pocket. Never run out of anything and save money.
Key Takeaways:
Ophthalmology is at the cutting edge of innovation and with that comes the need for the fastest, best, and most efficient tools available. Patient care should be forefront and trivial challenges like patients arriving to appointments on time and informed of out-of-pocket costs, having the right materials on hand to properly meet the needs of any appointment, and even streamlining correct claim submission can all be mitigated by utilizing a practice management software that works well for your practice.
The Advanced Data Systems Practice Management Software solution does all these things and more. Our expert team is ready to walk you through all of the solutions our software innovation will provide to your specific practice. Scheduling a demo today will get you one step closer to leaving trivial challenges behind and looking ahead to a patient-centric future for your practice.
About Stephen O'Connor
Stephen O'Connor is the Director of Brand and Digital Marketing, responsible for many aspects of Advanced Data Systems Corporation's (ADS) marketing, including product marketing, customer acquisition, demand generation, brand, brand design, and content marketing.
Stephen has more than 20 years of healthcare industry experience. Prior to ADS, Stephen spent 11 years at Medical Resources Inc. (MRI), most recently as the Manager of Marketing & Internet Services, where he and his teams were responsible for all marketing efforts and the market positioning of MRI's services.
Stephen spends his day's planning, writing, & designing resources for the modern healthcare professional.