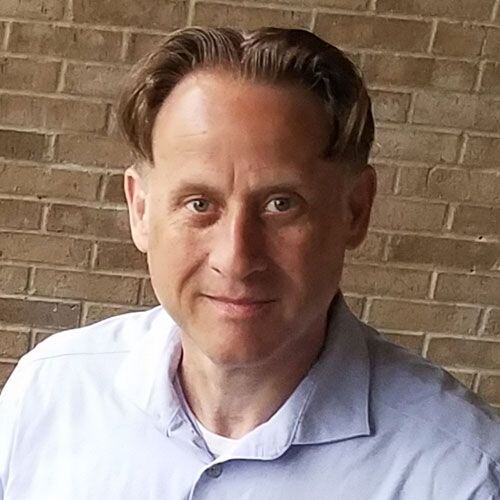 Pros and Cons of Patient Access to Electronic Medical Records
Doesn't it seem faintly ridiculous that patients have to jump through hoops to get access to information that, since it is in digital format, would be so readily available to them? Today's patients are quite accustomed to being able to access data on demand, from whatever location on Earth, as long as they have Internet access and a mobile device or laptop computer.
They can, for example, log into their financial institution's website to check their latest details. Parents of school-aged children routinely access a portal developed by their school to get information about upcoming tests, new requirements, and so on.
Furthermore, the advent of email, text messaging, and social media updates has lead to people becoming accustomed to easy communication with one another. But think about how much of an effort it is for patients to communicate with a medical practice (waiting on hold on the phone to leave a message for a nurse practitioner, for example, and then having to wait more for a reply that might not come until the following day).
---
Get answers to your toughest EHR questions, including how to use the software to improve patient engagement and keep your patients happy.
---
You may have already deployed a patient portal for your organization, but are not quite sure about the protocols for sharing information. Or, you are somewhat familiar with patient portals, but you're still not sure whether it's a good idea to even have one and you would like more information before making an investment in this software solution.
Familiarizing yourself with the pros and cons of patient access to electronic medical records is essential before you pull the trigger and launch a patient portal at your organization.
Modern medical practices that have forward-thinking leaders will already have electronic health record or EHR software installed or are about to deploy it. An EHR is a database of all the records for your patients. It's much more efficient than an antiquated, paper-based method for organizing charts in your practice. The EHR lets you keep track of all important information, from medical history, current diagnosis, details of the treatment plan and any medications that have been prescribed.
One feature of Electronic Medical Records software that medical professionals should be aware of is the patient portal, along with its benefits and potential drawbacks.


Pros of Allowing Patients to Have Access to their Electronic Medical Records
A major pro of patient portals is that they improve patient engagement. Engaged patients are more likely to stay loyal to a practice as compared to other organizations that don't make much of an effort to connect.
Your staff can easily receive messages from patients over the portal, in a process that's as easy as email. This cuts down on a lot of wasted time on both ends (patients forced to stay on hold to leave a message by phone, and staffers having to write down the message).
A patient portal reduces the total amount of time spent on the phone and can cut down on unnecessary visits. What's more, it has been proven to reduce the number of no-shows.
Patients will be happier, since they can access their medical information using their own electronic devices, even when on the go.
They will also appreciate being able to check prescription information and request refills online. When patients need to schedule an office visit, they simply sign into the portal and make a request. This makes things easier for them as well as for your staff.
Finally, a patient portal eliminates one of the great drudgeries of modern medicine: patients having to fill out a big stack of paper intake forms before they have their first meeting with the doctor.
You can let them input their information through the portal (such as at a kiosk in your waiting area, or from the patient's computer). They won't have to fill in their address or list of allergies more than once, and your staff won't have to transcribe information from potentially messily handwritten documents.


Cons of Allowing Patients to Have Access to their Electronic Medical Records
While there are a number of clear benefits to using a patient portal with your EHR or EMR, there are also some drawbacks to be aware of, so you can address them head-on.
For example, when you enable outside access to your EHR information via a portal, data security concerns will naturally come up. The system must use strong passwords and should include the latest encryption and other protections. Otherwise, patient data could be compromised, leading to fraud and identity theft.
A portal can be tough for some patients to comprehend, especially if they have been used to doing things the old-fashioned way. However, you can educate and acclimate patients to the portal when you explain the benefits to them.
There is also the issue of patients being exposed to more medical jargon then they are used to, including acronyms and strange Latin terms for body parts. But they can always look up terms they are unfamiliar with, or simply ask a member of your team for an explanation.
Your older patients may not be very tech-savvy, which could hinder their efforts to log in and access data through the portal. But portals interfaces can be easily simplified and a simple training brochure or online video could make a big difference in getting more patients used to the idea of using the system.
It's natural to have a number of questions about installing an EHR and activating a patient portal for your practice. Once you have a better idea of how patient portals can empower your staff as well as your patients, you'll be on your way toward deploying one in your organization.


Key Takeaway:
Electronic health record or EHR software enables you to activate a special patient portal.

A patient portal is a great way to let patients access their own information on demand.

One con to keep in mind with patient portals is that some patients may not have much experience with computers, preventing them from getting the most out of it.

Another drawback is the potential for data breaches, so you'll need to work with a vendor that provides robust, secure EHR software.

Patients will appreciate being able to check into the system to set an appointment or request a prescription refill.

Your staff will waste less time because patients can leave them electronic messages via the portal, instead of having to stop what they are doing to respond to a call.

Patients find it liberating to gain more access to their lab test results through the portal, rather than waiting for the report to come by surface mail or a phone call from the physician.
For more information about EHRs, we invite you to download our free e-book, "Electronic Health Records Software: A Vital Component to Any Modern Medical Practice." And stay tuned to this blog for more updates on EHR systems, patient portals, and related software tools that can help bring your practice to the next level.
About Stephen O'Connor
Stephen O'Connor is the Director of Brand and Digital Marketing, responsible for many aspects of Advanced Data Systems Corporation's (ADS) marketing, including product marketing, customer acquisition, demand generation, brand, brand design, and content marketing.
Stephen has more than 20 years of healthcare industry experience. Prior to ADS, Stephen spent 11 years at Medical Resources Inc. (MRI), most recently as the Manager of Marketing & Internet Services, where he and his teams were responsible for all marketing efforts and the market positioning of MRI's services.
Stephen spends his day's planning, writing, & designing resources for the modern healthcare professional.