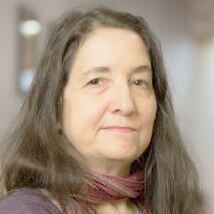 The Benefits of Telemedicine for Treating Addiction
Telemedicine is also sometimes referred to as telehealth, e-health, or mobile health. While healthcare providers may sometimes offer different definitions for these terms, they all essentially refer to one thing: healthcare services that can be remotely delivered through the web. This removes the need for patients to be physically present at the healthcare facility.
Through smartphone apps, video calls, image sharing, and other digital means of communicating medical data, patients can have instant access to chronic disease management, physical therapy, counseling, and long-term addiction treatment.
We are going to share 4 of the biggest benefits of telemedicine for treating addiction in this article.
1. Greater Discretion for Patients
The opioid crisis saw a recent spike in cases due to COVID-19 as patients cope with isolation and uncertainty in lockdown. The pandemic has also restricted access to treatment services with facilities attempting to reduce the spread of the coronavirus. Telehealth can be a useful alternative to in-person substance abuse treatment and behavioral therapy during these uncertain times. And considering the social stigmas associated with substance abuse and addiction, telemedicine is exactly what patients need to seek treatment in a more private, confidential, and discrete manner.
It could prove to be a revolutionary option for patients who are suffering from opioid, nicotine, alcohol, and other substance addictions, which require the utmost discretion from everyone involved.
2. Instant Access to Necessary Resources
Another huge benefit of using the web for addiction counseling is that unlike arranging doctor visits, telemedicine is instant. Web-based treatment effectively eliminates the delay between the patient deciding to seek help and them going to an actual appointment – a delay that for decades has given patients time to rethink (and eventually delay) their decision to seek treatment for their drug addiction.
American Well CEO Roy Schoenberg shared their company's experience on the matter: "One of the things we've learned is that [the opioid-addicted] population, more than anybody else, is very hard to catch. The moment that they're interested in seeking treatment, if you're not going to be there, you're going to lose them." With telemedicine options in place, counselors will be ready to treat patients as soon as the patients themselves are ready.
3. Increased Bandwidth for Managing Client Demand
As you can surmise from all this, telemedicine can also help with the increasing demand for nurses, doctors, and other caregivers here in the US. In their feature on The Mental Health Telemedicine Expansion Act (HR 1301), Telehealth News detailed how Congress is currently aiming to expand Medicare coverage to include telemedicine-dependent, home-based mental health services. This stems from the fact that in the US, every year, over 3.6 million people either delay or totally miss out on medical care, just because they can't commute to their physician's location.
Telemedicine has the power to eliminate these barriers to proper healthcare, allowing patients to spend less time in traffic while still getting the medical attention or counseling that they need.
4. Solves the Need for More Healthcare Practitioners
The importance of this pro-telemedicine bill is further underscored by the fact that right now, the healthcare industry is in desperate need of more practitioners at all levels and with the proper skills required to provide the population's evolving needs. In fact, a market outlook by Maryville University for students taking online degrees in healthcare management found that there is a growing demand for medical and health services managers. The outlook put forward statistics from the U.S. Bureau of Labor Statistics, which showed that the will be an 18% increase between 2018 and 2028. These professionals, who work in a variety of clinical settings, are required to have technological expertise in order to effectively implement emerging systems and technologies within healthcare. Services such as telehealth are the future of healthcare that can serve a segment of the population previously overlooked and shamed, particularly those with substance abuse disorders who are in great need of attention and care.
As Congress pushes for wider access to telemedicine, various healthcare providers in the US have already raised more than half a billion dollars to develop telemedicine systems. Soon, remote and web-based healthcare could be the norm, and so could proper and immediate access to much-needed treatment for addiction.
Time to Find Your Telemedicine Solution
Over the coming months, as we continue to contend with COVID-19, it's clear that we will have to do as much as possible to protect patients not only physically but mentally as well.
To do so, you will need a telehealth solution that will empower patients to see the professionals they need. For more information, check out this free E-book: 10 Must-Have Features for Behavioral Health and Addiction Treatment EHR & PM Software and learn what you need for your practice and your clients.
About Lisa Wilson
Lisa Wilson is a blogger with a background in health and wellness. Since she started writing she has sought to cover the changing trends happening in the healthcare and wellness industries. Her reason for this is to inform her readers on where progress is being made, and ultimately help them in any future decisions related to their health. In her free time she is an avid e-sports gamer.