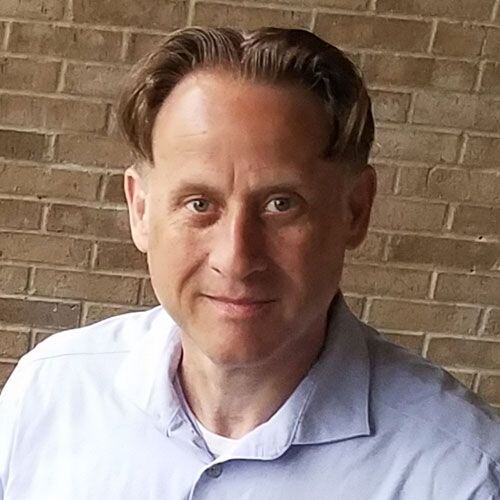 The Best Electronic Medical Records Software Has These 5 Features
Electronic Medical Records are quickly becoming a must-have for any modern medical practice. More and more practices are finding that using the software allows them to spend less time tracking down patient information, and more time engaging their patients and growing their practice. Furthermore, this software greatly reduces data entry mistakes, and makes it easier to keep track of important patient and medical billing data.
There are myriad articles on the internet written for organizations who are currently comparing electronic medical records software and functionality. Sometimes, too much information clutters the conversation. This blog post aims to cut through the clutter, and break down what you should be looking for in your EMR software solution, highlighting the key features every medical practice needs today.


Electronic Medical Records Software: Who is Using The Technology Today
In 2013, approximately 6 out of 10 practices in the United States were using an EHR in some form. By the close of 2014, those numbers had increased significantly, with 83% of office-based physicians implementing the software.
However, a much larger sampling of providers revealed that just under 60% of polled respondents admit to using electronic health records technology. It is important to note that although many use the terms, electronic medical record software and electronic health record software interchangeably, there are some differences.


---
Watch our recorded demo and see how our MedicsDocAssistant EHR software can increase your efficiency without disrupting the way you practice now.
---
EMR Software vs. EHR Software
Early digital patient records primarily had medical significance. The EMR was an electronic version of traditional paper-based files and contained comprehensive records that documented medical care. The information contained within the software provided trackable data that helped clinicians, physicians, and other providers monitor changes in vital statistics, identify patients who were due for vaccination updates or annual exams, and improve quality of care. The electronic medical records software made it possible to better manage internal practice information, but lacked portability.
On the other hand, EHR systems expand on medical management to include a broader overview of patient health. EHR solutions are built to bring all providers and caregivers together with features that allow labs and radiology departments to directly transfer films and results into individual records, without copying, printing, or faxing necessary with paper-based systems. The largest difference in the two systems is that EHR software enables efficient, secure transfer of information among all providers, including hospitals, nursing homes, and specialists locally, as well as across the nation.


Implementing a Best-Fit Electronic Medical Records Software Solution is Critical For Improving Quality of Care & Internal Workflow
With dozens of options on the market, finding an ideal solution for your practice is very important. Customizable software allows you to create templates, or use standard features specifically for your patient population and your team to facilitate faster, more reliable diagnoses and treatment planning. Plus, you should be able to search and update charts efficiently, within a secure system that complies with HIPPA guidelines.
Every practice can benefit from time-saving practices that reduce staff burdens and lower operating costs, while enhancing patient services. The best electronic medical records software provides a set of features that minimally include the following key capabilities.


Custom Solutions to Create Practice-Specific Reports
Customization allows providers to generate internal reports that demonstrate financial and key metrics from patient population records. Whether you want to review a list of chief complaints over a week, a month, or a quarter, you should be able to access that information quickly with report generating tools. Reports also provide a mechanism for tracking patient volume, which improves scheduling and staffing activities. Armed with this information, you can map your "ideal" workflow patterns to improve patient experiences.
Keep in mind, best-fit software will have a shorter learning curve and accomplish routine tasks with fewer clicks and frustration for your staff. The software should complement a real-time process that doesn't involve playing catch-up at the end of the day.


Cloud-based EMR Solutions Expedite Faster Information Sharing
While legacy EMR software was primarily seen as a "medical" solution, web-based software has built-in features today that allow instant information sharing with external partners. When properly abstracted, paper files converted to digital records are easily shared in a few minutes, compared to trying to read through a significant record with 100+ pages.
Web-based EMR also makes it easier for patients with multiple doctors because the technology allows 24/7 access from any internet connected device with security clearance. Plus, external providers can update practice records to ensure the file is continuously accurate and up-to-date.


E-Prescribing Within the EMR Software Programs
Electronic prescribing has proven to be a benefit for physicians and patients. Digital medication orders virtually eliminate errors associated with poor handwriting, and staff members rarely have to spend unnecessary time on the telephone talking with pharmacies to clarify dose or frequency.
In a best-fit software package, the built-in decision support tools include alerts regarding drug contraindications and past adverse events. These features reduce the potential of prescribing a drug that could interfere with current maintenance medications or cause an allergic reaction. E-Prescribing is typically faster, more accurate, and safer for patients. Electronic prescribing has the potential to positively impact your practice's financial standing, too, as MU reimbursement penalties for 2017 increase over last year.


Interoperability & Integration
Modern Electronic Medical Records software also addresses the health aspect of patient services. Rather than being a stand-alone platform, a best-fit, web-based electronic health records solution empowers practice managers to leverage practice management software and medical billing software through integration. Customization is key to achieving a fully-integrated system that allows you to maximize revenue potential and reduce operating costs.
Integration alerts notify staff when additional actions are needed – such as scheduling follow-up appointments or discussing outstanding balances and pending insurance claims during the exit encounter. Interoperability and integration support a centralized patient record with both clinical and financial data for enhanced care coordination and quality of care.


Patient Portal: Improved Engagement & Practice Workflow
Patient portals aren't simply a tool to remind patients about upcoming appointments, although that is a definite advantage considering automated alerts reduce staff burdens and reduce telephone calls. The portal provides a 24/7 gateway for patients to connect with their medical providers, access test results, and monitor their electronic medical record for accuracy or missing information.
The ideal solution gives patients access from both desktop and mobile devices when it is convenient for them. Key benefits include self-scheduling, requesting medication refills, and accessing information that helps them improve their health status, while streamlining practice efficiency.


Conclusion
Electronic medical records software has the potential to improve patient experiences and positively impact cash flow and profit margins for physicians and private practice providers. The key to achieving maximum results is finding the ideal software for your organization. Here's a recap to consider while you compare products on the market.
The ideal solution:
Is web-based for universal access from anywhere there is an internet connection
Allows real-time file sharing with internal staff and external specialists, ancillary service providers, and patients
Integrates with other practice management solutions such as insurance payers and productivity software
Provides digital prescribing
Connects patients and providers via portals 24/7 for improved engagement without increasing staff burdens
If you're ready to implement an electronic medical records software solution for the first time, or you are considering updating your existing system, but still have questions, watch our free demo that explains how best-fit software with specialty-specific templates and voice-to-text technology can improve your workflow.
About Stephen O'Connor
Stephen O'Connor is the Director of Brand and Digital Marketing, responsible for many aspects of Advanced Data Systems Corporation's (ADS) marketing, including product marketing, customer acquisition, demand generation, brand, brand design, and content marketing.
Stephen has more than 20 years of healthcare industry experience. Prior to ADS, Stephen spent 11 years at Medical Resources Inc. (MRI), most recently as the Manager of Marketing & Internet Services, where he and his teams were responsible for all marketing efforts and the market positioning of MRI's services.
Stephen spends his day's planning, writing, & designing resources for the modern healthcare professional.