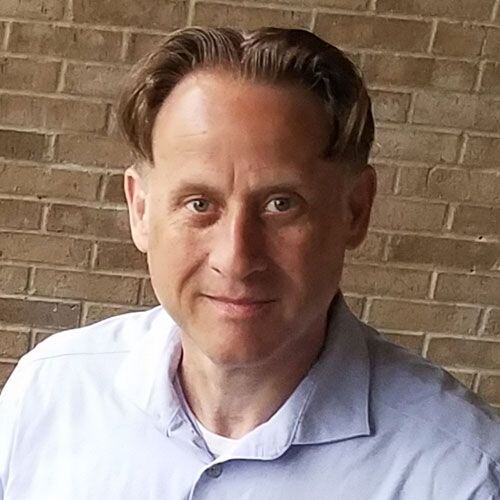 The Critical Role a Patient Portal Plays in your EHR Software
Medicine in the United States has evolved over the past two hundred years from a combination of care delivered by self-taught, country doctors, wives, and mothers using herbs and home remedies and a few formally trained "bone-setters/surgeons" into a complex, computer-assisted network of highly-skilled specialists connected via smartphones and integrated healthcare management technology. As our nation strives to design affordable, value-based care models, the electronic health record (EHR) becomes increasingly more important – for patients and providers. The patient portal is a critical component in every EHR that doesn't always receive the attention it deserves.
Just as early x-ray technology, antibiotic formulas, vaccines, and germ management strategies shaped medicine in the nineteenth and twentieth centuries, innovative pharmaceuticals, lasers, and evidence-based best-practice standards continue to shape the future of health care services.


The Vital Role Patient Portal Access Plays In An Outcome-Based Healthcare Model
The internet is intricately woven into the healthcare delivery network today. Along with supporting integrated systems that enable real-time collaborative efforts in the surgical suite and digital prescribing functionality, web-based technology empowers patients to take an active role in managing their own health journey. EHR software provides a key element to enhance patient-physician communication before, during, and after face-to-face encounters.
In a 2011 interview with HealthIT.gov, Dr. Karen Smith described how patient portals changed the way she managed her independent practice more efficiently to improve outcomes. Here are her comments in her own words:
"The patient portal allows patients to access their information securely online. The portal allows us to notify patients of laboratory results, schedule appointments, and send out reminders. For example, if I see that a patient's lab test is abnormal, then I schedule an appointment through the portal and send a message to the patient that they really need to come in to see me. The key thing about the website is that it's interactive—patients are able to communicate with us, and we can communicate with them."
Establishing Portal Benchmarks For A Thriving Practice
The Institute for Family Health, a Federally Qualified Health Center network serving 80,000 patients in the metropolitan New York area, embraced emerging EHR technology in 2002. As part of their commitment to improve patient outcomes, the Institute established clear goals and expectations for the portal. The minimal standards established years ago still serve as a framework for medical organizations who are considering implementing a new EHR policy.
Offer content in the language (or languages) appropriate for your patient population.
Except for referrals, patients should be able to communicate directly with their personal medical team including physicians, nurses, care coordinators, therapists, and other providers.
Utilize alerts to signal when a patient reads an important portal message. This capability helps doctors confirm vital communications are reaching their target.
Enable rapid results posting. Releasing standard lab and x-ray results within 24 hours reduces stress for patients and ensures follow-up appointments are scheduled when test results suggest additional treatment or testing is necessary.
Establish proxy policies for family members and caregiver.
Respect young patients' privacy. Some clinics restrict health record access by parents and guardians when a child as young as 10 years old has complicated medical issues related to STDs, AIDS/HIV, and pregnancy. (Consult your legal team before implementing a minor privacy policy to ensure compliance with local, state and federal privacy statutes.)
Conclusion
Compiling a comprehensive, portable health record is critical to improving quality of care. However, effective communication will always be the primary driver in a patient-centric healthcare system. Patient portals are critical because:
They support strong patient-physician relationships with enhanced communication tools.
Faster access to test results reduces stress.
Patients establish their own privacy standards.
Doctors can monitor compliance 24/7, and follow up with phone or email when appropriate.
Caregivers can review doctors notes and instructions online when patients don't remember exactly what was discussed during appointment.
About Stephen O'Connor
Stephen O'Connor is the Director of Brand and Digital Marketing, responsible for many aspects of Advanced Data Systems Corporation's (ADS) marketing, including product marketing, customer acquisition, demand generation, brand, brand design, and content marketing.
Stephen has more than 20 years of healthcare industry experience. Prior to ADS, Stephen spent 11 years at Medical Resources Inc. (MRI), most recently as the Manager of Marketing & Internet Services, where he and his teams were responsible for all marketing efforts and the market positioning of MRI's services.
Stephen spends his day's planning, writing, & designing resources for the modern healthcare professional.