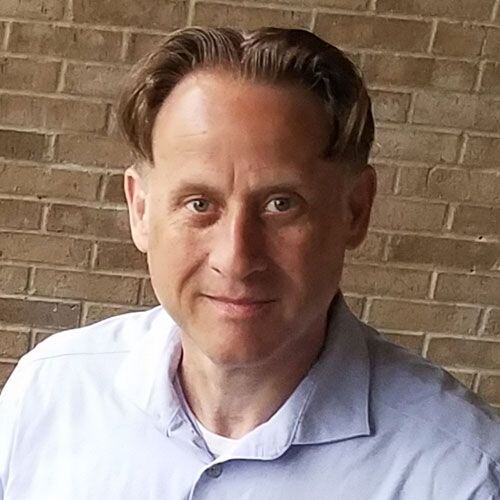 What is Practice Management Software?
Running a successful, busy medical practice is a tough job that can lead to a certain level of stress behind the scenes. There are a lot of moving parts to keep track of, which is compounded by the fact the health and well being of your patients depends on you keeping everything humming along smoothly.
The systems you now have in place to organize and run the practice may have been suitable when you were first starting out and didn't have quite the same patient load or even staff size as you do today.
But now, as you grow in size and perhaps even add more specialists to the staff while you expand the types of patients you treat, it is becoming clearer that your practice needs the efficiency that specialized software can deliver. This is where practice management software comes in.
You use practice management software to streamline major tasks in your organization. For example, it saves time when checking on patients' insurance eligibility and scheduling appointments. It reduces the effort involved in managing denied claims and in generating reports for staff meetings. Once installed, you'll wonder how you ever got by, managing your practice without it.
---
Get paid, increase your cash flow, and improve your efficiency & productivity with Practice Management Software.
---
Before deploying PM software, many practices first computerize their workflow by starting with Electronic Health Records software. (If you are still relying on an old-fashioned, paper-based system, you'll want to consider the benefits of setting up an EHR immediately). The EHR lets you quickly set up new patient records and add information during each office visit. Doctors and nurses can even enter information by speaking into a microphone using the EHR's speech recognition feature.
Practice management software easily integrates with an EHR system and is often the first thing owners and managers of practices deploy during a period of growth.
Great practice management software will include five main features. Do not accept an application that cannot offer you these capabilities: claims denial management, financial reporting, scheduling, ICD-10 code conversion, and insurance eligibility verification.


1. Claim Denial Manager and Electronic Claim Submission
The key to speeding up the revenue cycle in your medical practice is the ability to submit claims electronically to multiple insurance providers. However, you still have to contend with mistakes that your staff will occasionally make when processing these claims. This is why a claims denial manager is a crucial element to practice management software.
When the system detects an error with your claim, it displays what the problem is so you can fix it on the spot and then immediately resubmit it. Office managers should know that electronic claims lead to faster processing, faster turnaround time, and faster payment of claims.


2. Management and Financial Reporting
Your staff routinely must generate documents to keep tabs on the practice and its activity. Without this data, you cannot really get a clear idea of where you stand financially, and this is an obstacle to planning and projecting growth.
With practice management software installed, you can produce reports customized to your various stakeholders' requirements, and you will spend much less time creating reports in time for regular meetings.
What's more, you can apply analytics to the data in your practice management software to get a much more comprehensive look at key indicators.
For example, you can see which patients consistently fail to show up for appointments or fail to pay their bills in a timely fashion, or see how your vaccination rates fluctuate according to how often you remind patients about coming in for shots. A report focusing on the number of weekly claims or the number of denials is easy to create on demand.


3. Scheduler
Medical practices sometimes try to get by using generic scheduling software, only to find themselves hampered by its crude interface or lack of features that modern medical practices need.
PM software is specifically designed for use in a medical setting. It lets your staff customize the screen based on their needs. You can sort the schedule by any field or column. The sorting changes you make do not affect the work being done by anyone else on the team.
Since your reception desk will be able to schedule patient appointments much easier, the lines will be shorter in the waiting room. Your staff will be able to devote more time to patient care, and the mood in the waiting room will be improved.


4. ICD-10 Coding Converter
While your staff is becoming more experienced with using the International Classification of Diseases code base, ICD-10, errors can happen when putting in these codes as you submit claims to insurance entities. This is why your PM software should include a built-in tool that allows you to search ICD-10 codes by their diagnosis keyword (as well as older ICD-9 codes that your staff may be more familiar with).
The converter will display the correct ICD-10 code equivalent, either by showing it in context with the corresponding ICD-9 code or with a text description of the code.
Precision in coding ensures timelier payment of claims and also helps scientists do research based on data from ICD-10 code instances as they work on public health initiatives.


5. Insurance Eligibility Verification
How much time does your staff waste hanging on the telephone with an insurance organization, trying to determine the insurance benefits on patients? Practice management software allows you to instantly check the insurance status of multiple patients. You get a real-time response when you need it. For less time-urgent inquiries, you can check on benefits in bulk by using the appointment scheduling system.
Patients want to spend as little time as possible at the reception desk after their office visit as they set up their follow-up appointment. Using PM software means that the lines will be shorter and will move more quickly during appointment setting.
It's clear that in order to remain competitive and be able to treat patients as efficiently as possible, medical practices must deploy practice management software in conjunction with electronic health record software. Being able to quickly schedule patients, verify the status of their insurance coverage, locate the right ICD-10 codes for claims, fix denied claims for resubmission, and produce customized reports will revolutionize your practice.


Key Takeaway:
Paper-based systems are ineffective and medical practices should make the switch to practice management software.
You can integrate an electronic health record application with PM software to speed up the exchange of information as you process and submit claims.
Great PM software will include an ICD-10 code component to help you describe diagnosis and treatment more efficiently.
Your PM software will let you easily schedule patients, cutting down waiting times at reception.
Use PM software to discover why a claim was denied and then fix it and return the updated information to the insurance provider.
Moving from a paper-based system or from generic software not intended for use in your practice to a new practice management software solution may raise more questions in your mind about how PM applications work. For more information about practice management software and to see what it's like in action, we invite you to view our free demo today.
About Stephen O'Connor
Stephen O'Connor is the Director of Brand and Digital Marketing, responsible for many aspects of Advanced Data Systems Corporation's (ADS) marketing, including product marketing, customer acquisition, demand generation, brand, brand design, and content marketing.
Stephen has more than 20 years of healthcare industry experience. Prior to ADS, Stephen spent 11 years at Medical Resources Inc. (MRI), most recently as the Manager of Marketing & Internet Services, where he and his teams were responsible for all marketing efforts and the market positioning of MRI's services.
Stephen spends his day's planning, writing, & designing resources for the modern healthcare professional.