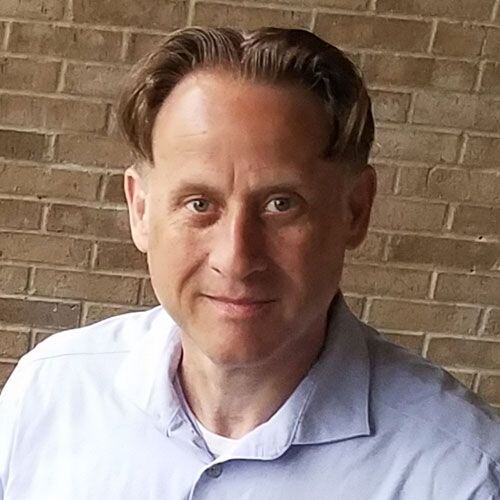 What Patient Reviews Can Reveal About Your Practice
There's no doubting the growing importance of customer reviews - and healthcare practices and medical providers are not exempt from the trend. This trend is gaining speed partly thanks to the massive use of smartphones, tablets and laptops that enable patients to chime in with their thoughts about doctors and their impression of the rest of the staff and their overall experience.
With that in mind, we have prepared a resource about patient engagement to help doctors and managers of medical practice offices learn more about the topic. It's all in our new ebook, "The Importance of Patient Engagement & Why You Need It."
You and your fellow stakeholders should keep in mind that understanding patient reviews will give a behind-the-scenes view of your practice. While you have control over the experience, you can't control the review. Read on for details about what patient reviews can reveal about your practice.
---
Learn why patient engagement is a necessity and how you can master it within your practice.
---
How and Why You Get Patient Reviews
As with many consumer service based businesses, reviews are the key to sustainable success, noted Marketing Land. Consider how often you look up reviews before making a major purchase or ordering a service.
You can't count on only getting good reviews. To be sure, patient reviews ideally will be generated following positive experiences. However, there's no shortage of research on the fact that bad experiences are more likely to be shared than good ones, so your goal is to reduce the number of bad experiences patients have, and increase the number of good experiences they have.
For example, 95% of survey respondents said that if they have had a bad experience at a business, they tell someone about it, while only 87% would share news of their good experiences, according to Marketing Charts. The percentage of individuals with an inclination to share stories about bad experiences reaches 99% among members of Gen X. People with household incomes of more than $150,000 share their thoughts on poor customer service 100% of the time. This should give pause to any owners of medical practices established in wealthier communities.
Basically, your goal will be to make sure that every patient has a good experience, every time. It's a worthy goal to work toward even if you never conducted a single poll of your patients.
However, not many patients review their practice. According to a report from Software Advice, only about 5% of patients wind up writing an online review about their doctor. This means that there is plenty of room for improvement, and you can begin to work toward boosting patient reviews starting today.
Who Leaves and Reads Reviews?
Your practice is more likely to get negative reviews than positive ones, and at least initially, you can expect there will not be many reviews either filled with praise or condemnation. This has the effect of adding weight to each review, since there will be so few of them to analyze.
Reviewers will say a lot about your practice, including aspects that you may not have given much consideration, especially when you first opened for business. For example, they will take note of how clean your office is, what kind of atmosphere other patients can expect to encounter, and what is the general disposition of the staff.
Facts that will typically be revealed about your practice when patients leave their anonymous reviews include:
What happened after they met with you: The patient may have gone to try a new doctor, for example.
Whether or not patients would recommend you to their friends: This is a crucial metric, since your reputation stems in part from how well patients perceive you and whether their opinion will actually lead them to encourage other people to become your patient too.
The quality of your care: Each patient provides vital feedback on how well your staff is diagnosing, treating, and following up on the services they provided.
How well you listened to the patient: If you dismiss patients or don't give them much time to think and ask questions in the examination room, you can count on these facts showing up in the online reviews of your organization.
How accurate your diagnosis was: Nobody's perfect, and medicine is often referred to as an art. However, not being careful enough in diagnosis is a red flag that patients will most assuredly be mentioning in their reviews.
How long wait times are: Since you don't spend much time yourself in the waiting room, you'll be glad if patients are honest about how happy they were with a short waiting time or how displeased they were at having to sit for hours because of a scheduling SNAFU.
How Reviews Impact the Decisions of Prospective Patients
Before a patient selects a particular medical office, you can expect that he or she will take to the internet to look for online reviews and recommendations. In fact, some 61% of patients used reviews to make a decision before selecting a doctor, according to Software Advice.
Patients will be looking to answers to the questions noted in the section above and will make their decision based on the responses. You won't want to rest on your laurels. In addition to considering potential patients looking at the online reviews, you should also be aware that current patients may also be going online to review their latest experience in your office.
Patient reviews are becoming increasingly important to the ongoing success of medical practices. The key is to motivate your staff to focus on creating a good experience for all patients - especially if it means going above and beyond. There is no reason to delay any further in working with patient reviews. Why now? If you've been getting negative reviews lately, you can use them immediately as guidance for improving the practice.
Key Takeaway:
Customer reviews play an enormous role in how we buy and sell goods and services in the United States, and healthcare practices are no exception to this trend.

Keep in mind that while you are hoping for only good reviews, most reviews are based on bad experiences.

Research shows that people tend to share bad reviews rather than good reviews with friends.

Patients will often make note of aspects of your practice that you rarely - if ever - think of, including how clean the waiting area is and what the ambiance is like near reception.

Since about 61% of patients rely on reviews to help them find a new doctor, your practice should begin an effort to cultivate online reviews from your own pool of patients.

The best way to ensure that your practice gets more positive reviews is to impress upon your staff the importance of always delivering their best efforts, providing the same level of care and service they'd bestow on members of their own family.
Download our guide on how to keep patients engaged (it's important!) by clicking here for a free copy of "The Importance of Patient Engagement & Why You Need It."
About Stephen O'Connor
Stephen O'Connor is the Director of Brand and Digital Marketing, responsible for many aspects of Advanced Data Systems Corporation's (ADS) marketing, including product marketing, customer acquisition, demand generation, brand, brand design, and content marketing.
Stephen has more than 20 years of healthcare industry experience. Prior to ADS, Stephen spent 11 years at Medical Resources Inc. (MRI), most recently as the Manager of Marketing & Internet Services, where he and his teams were responsible for all marketing efforts and the market positioning of MRI's services.
Stephen spends his day's planning, writing, & designing resources for the modern healthcare professional.