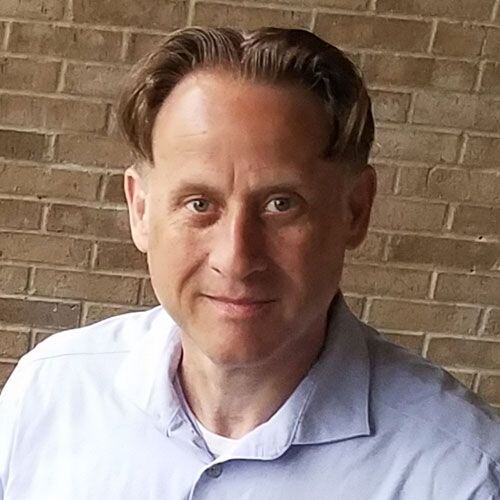 10 Tips to Grow Your Medical Practice in 2022
No amount of training that you and fellow medical professionals have undergone could have prepared you for the massive hit to the economy with the advent of the novel coronavirus pandemic in 2020.
We are still feeling the ill effects of an economy that was sputtering along amidst shuttered businesses. Doctors and nurses were idling as patients canceled appointments in droves, sheltering in place at home.
And cautious patients put off routine checkups as well as needed procedures so they could keep away from crowded waiting areas and unventilated examination rooms.
"The economic impact of COVID-19 on health care continues to reveal itself through reductions in patient volume and revenue and in higher practice costs," according to the American Medical Association. "As the pandemic stretches on, physician practice viability remains under threat."
The AMA reports that Medicare Physician Spending declined by $9.4 billion or 16% during the first months of 2020. And about 81% of doctors surveyed in July and August of that year said their revenue was still less than what they earned before the pandemic.
On top of these economic misfortunes, not all healthcare professionals are trained on how to run their own business, since coursework focused on diagnosing and treating patients, not billing them for services. Patient attrition is one issue. Bringing new patients onboard is another tricky problem as we are still addressing the coronavirus and its various mutations.
Keep in mind that, unlike just a few decades ago, attracting new patients today to a medical practice can be more complex. This is mainly because of the digital tools people rely on, giving them more options to arrange for appointments.
However, with the right strategies and tools, you can grow your practice. Here are 10 basic tips on how to grow your medical practice in 2022.
1. Hire the Right People
You may be a top-notch doctor, but if your staff is rude or incompetent, you cannot expect your practice to succeed. In fact, your staff is your most important asset. In addition to knowing how to run an office, your employees should also know how to engage with people more effectively. In other words, your staff should have exceptional people skills. So, when hiring people to work for you, look for clues that show how they relate to others.
2. Engage Your Staff and Get to Know Them
Once you've found the right people for your staff, it's time to create an environment that makes your employees truly feel like they're part of a team. This involves finding creative ways to get to know them better so that they feel valued and can communicate with you about their needs.
Why not make a huge deal out of birthdays and other special occasions in their lives? You also may want to consider having some out-of-office socials as well as fun competitions or team-building exercises during a retreat. The reason for all of this socializing is to foster group cohesion, which is especially important for any members of your staff (the back office) who had work-from-home arrangements during social distancing.
3. Stress What's Unique About Your Practice
If you want your practice to stand out over your competitors, you'll need to determine what's unique about it and then advertise your brand. This entails deciding what you want your medical practice to be known for.
For example, should your branding emphasize classes in weight loss or women's healthcare? Once you've decided on a brand, stick with it. Consider that patients are looking for a medical practice with a consistent message, and they will share what they see about you on social media.
In turn, you need to create social media posts to help showcase your practice. More people than ever before rely on social channels such as Facebook and Twitter to find services, and this definitely includes healthcare.
4. Offer Phone Training for Your Staff
A major reason for recruiting individuals with excellent people skills is so they can keep the peace when engaging with angry patients. Sometimes patients become frustrated and even unruly when calling a medical practice.
It's imperative that your front desk knows how to deal with them tactfully. To ensure they are putting your practice in its best light, offer staff training on dealing with individuals over the phone. What's more, phone training is helpful in your staff acquiring the correct information from people and creates a streamlined process for everyone. As a result, your practice will grow.
5. Provide Patients with Sources of Valuable Information
Offering your patients a wealth of information online and offline will help solidify your reputation for being an extraordinary healthcare professional. There is plenty of misinformation online that you can address, such as phony cures for COVID-19 touted on social media or anti-vaccination screeds.
Besides having health pamphlets distributed throughout your waiting room, create an informative website that offers online videos about health issues facing people today. High-quality professional blogs are also an ideal way to share information and stay in touch with online viewers. And make sure someone on your staff is posting on social media daily as well as monitoring patient feedback.
6. Look at Your Practice From Your Patients' Eyes
It's useful to occasionally switch from thinking like a doctor and step inside the minds of your patients. Maybe their chief problem is a long waiting period before getting an appointment or having to wait for an hour to see a doctor.
Such problems could be a sign that you need to stop taking new patients for a while. Excessive wait times might indicate a problem with appointment setting. Ask patients to fill out a form when they check in to show you their wait time.
7. Consider Expanding Your Services
Be aware of any changing demographics in your community and make adjustments to meet needs. Maybe you've noticed that more young families are moving into your area, so you may want to think about adding a pediatrician or Ob-Gyn to your medical practice. On the other hand, your practice may be in an area that has started to experience a growing senior population. If this is the case, consider offering free health screening for seniors.
8. Send Out Patient Satisfaction Surveys
You'll never know the strengths and weaknesses of your medical practice until you give your patients a voice. That's why it's a good idea to use patient satisfaction surveys to see what you're doing right as well how you could improve. Surveys help you improve your practice while keeping your patients happy, so that they don't go elsewhere.
9. Stay Updated on the Latest Medical Technology
Medical technology is always advancing. If you want your medical practice to grow, you'll need to be sure it's equipped with the most current medical equipment, software and tools.
Besides having the most up-to-date X-ray machines, be sure you have a portable ultrasound machine. A lightweight, handheld model powered by batteries gives your staff much more flexibility, and it saves time from not needing to send patients to a lab.
With ransomware attacks on the rise, holding practices' data hostage until they cough up a huge amount of cryptocurrency, you'll want to prioritize safeguarding the sensitive data you store on each patient, using the latest in cybersecurity technology.
10. Outsource Your Medical Billing With the Right Medical Billing Software
Chances are very good that your practice has been leaving money on the table if you've been handling medical billing by yourself instead of relying on professionals. You and fellow stakeholders know that the right medical billing software can make a huge difference in the workflow of your office, besides improving its financial management.
Using the correct software can also help in managing billing coding. But for better results, you will want to consider outsourcing medical billing. The third-party billing experts devote all of their time to improving the flow of revenue by cutting down on errors and always using the appropriate codes the first time. You'll have fewer denied claims and will see a more robust cash flow. Another benefit to outsourcing this crucial task is that you will enjoy a positive reputation for having a well-managed office.
Stay Tuned to This Blog
With your medical practice losing so much anticipated revenue because of social distancing during the COVID-19 pandemic, you'll want to make up the shortfall by taking steps to grow your practice. To help you along the way, subscribe to this blog today, so you'll never miss a thing.
About Stephen O'Connor
Stephen O'Connor is the Director of Brand and Digital Marketing, responsible for many aspects of Advanced Data Systems Corporation's (ADS) marketing, including product marketing, customer acquisition, demand generation, brand, brand design, and content marketing.
Stephen has more than 20 years of healthcare industry experience. Prior to ADS, Stephen spent 11 years at Medical Resources Inc. (MRI), most recently as the Manager of Marketing & Internet Services, where he and his teams were responsible for all marketing efforts and the market positioning of MRI's services.
Stephen spends his day's planning, writing, & designing resources for the modern healthcare professional.