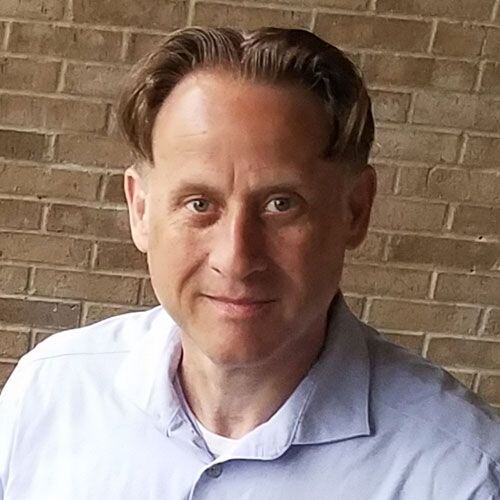 4 Things That Improve Patient Experience in the Doctor's Office
In any enterprise, knowing what your clients or customers want is crucial for ensuring the long-term survival of the organization. This is especially the case when it comes to medical organizations.
Patients do not have to put up with a doctor's practice that doesn't meet their needs, because generally, they have a wide range of healthcare provider options from which to choose.
They can ask friends, relatives, and coworkers to recommend a new doctor, as well as use social media to ask their online pals for a more suitable doctor for treatment.
Patients are able to find a doctor to switch to much more easily now, thanks to the increasing availability of online reviews. This means medical organizations should work to better understand what their patients want now, instead of waiting for patients to indicate dissatisfaction by simply walking away, with no explanation.
Improving the patient experience is therefore of paramount importance. If you're not certain of what your patients truly desire, here are four ways to improve patient experience in the doctor's office.
1. Technology-Based Experience
Your patients are accustomed to interacting with technology on a regular basis throughout the day. For example, it's routine for them to see how much time their commute is expected to take based on electronic signs on the highway, inside subway stations or in the navigation map on their smartphone. They may use augmented reality glasses to play enhanced games that superimpose information over the video feed of the world, with labels that indicate what they're looking at.
Multimedia systems are ideal for helping patients absorb new information about their health care. For example, a report from Health Information Technology noted improvements in health-related quality of life (HRQL) among patients that used a system known as the CancerHelp Talking Touchscreen, focused on patients with colorectal and breast cancer. Improved HRQL and better cancer knowledge were some of the results of using the software, which patients rated positively.
Patients also are familiar with using their devices, such as phones or tablets, to manage their daily lives. Implementing a patient portal system that will allow them access to their medical records and have the ability to schedule appointments and complete paperwork in advance can speed up the patient experience for both the staff and the patient.
Patients will appreciate it when they see that you have made efforts to use time more efficiently. The amount of time a patient spends with a doctor has only increased by about 12 seconds per year, according to a report from Online Medical Care, which stated that "Many doctors now spend more time on paperwork than seeing patients, and a primary care physician who spends 5 minutes of face-to-face time with a patient will spend another 19.3 minutes, on average, working on that patient's electronic health records."
This indicates that if you use a well-designed EHR system, your doctors will spend less time inputting data into the patients' records and more time actually engaged with them.
Implementing a modern EHR solution will help your staff schedule patients quicker, connect with insurance entities to determine eligibility status, and enter vital patient data. The faster your team works, the quicker each patient can leave the waiting room and get the treatment he or she deserves.
The last thing patients want to do is rush to your office, often having to take off time from work or school, only to have to sit idly by in the waiting room because the staff is not working efficiently. Your office can solve this problem by installing electronic health record software.
2. Friendly and Professional Staff Members
Courtesy and respect go a long way toward maintaining a positive relationship between your staff and each patient. Promote a friendly and relaxed atmosphere so that your patients will respond in kind. They want to feel respected and listened to.
The more comfortable patients are, the more likely they will bring up issues that the doctor needs to know about and discuss with them during diagnosis. Even when you are backed up with patients and the schedule has been disrupted by some last-minute emergencies or emerging complications, don't make patients feel rushed.
You can further demonstrate that you respect patients and their valuable time by computerizing your office systems. For example, switching from a paper-based system to electronic health records will save time for patients and staff. Instead of having staff hand patients a clipboard stacked with a pile of forms to fill out by hand, install some computer kiosks in your waiting room.
Patients will fill in their own information, such as medical history, allergies, contact details and insurance. This saves time because they don't have to enter the same information over and over on multiple forms. What's more, your staff doesn't have to spend additional time typing this information into the system.
3. Clean, Welcoming Waiting Room
Patients dislike seeing doctor's waiting rooms filled with ancient, worn-out magazines. They are a sign that the staff isn't paying attention to details.
Provide water, tea, and coffee for your waiting patients, give them useful and entertaining periodicals to help distract them and keep the TV volume low. No one wants to hear violent news stories or daytime chat shows that focus on unpleasant topics when waiting to see the doctor. In fact, you could mute the volume and activate closed captioning subtitles so no one will be bothered by the sound of shows.
Pleasant decor, fish-filled aquariums, and gentle background music are other amenities you'll want to offer. As Its Relevant put it, "A few well-placed plants, some hanging portraits, and a TV, can make or break a waiting room."
4. Educational Materials
It's easy to forget that patients are not typically going to be experts on parts of the body or common ailments and treatment methods. This is why they want you to provide them with educational materials. In addition to standard wall posters and printed brochures, it's a good idea to harness technology. Provide them with interactive information on a tablet computer, laptop, smartphone, or PC.
Of course, 3D models of body parts and systems are also useful when medical professionals need to explain a complex topic quickly to a layperson. Your office will also want to consider putting out informative information on a seasonal basis (allergies, vaccinations, and so on) in regular newsletters that you send by surface mail or electronically.
Your office's social media channels can be of enormous help here. For example, posting a reminder about vaccines before school starts is an excellent use of your Facebook or Twitter account.
It's worth keeping in mind that many patients would rather not have to be going to the doctor's office at all, even if it is just to confirm that their health is back on track and that the treatment method prescribed by their physician is working as expected. Since you are already working at a disadvantage with people who are reluctant to be there in the first place, you should always consider the things that patients want in their doctor's office.
You're already busy enough staying on top of the daily routine at your medical organization, which can make it hard to keep up with insights about what patients require. To help you stay informed on this topic and other vital aspects of healthcare, click here to subscribe to this blog.
Key Takeaways
A doctor's office needs to keep current on what patients want to ensure the long-term survival of the organization.

Patients expect you to use the same technologies they rely on in their everyday lives, including computer-based information (3D models, electronic brochures and augmented reality)

Your patients will also want the ability to enter their personal information into a computer instead of filling out paper forms, which are typically repetitive, wasting time and effort of staff and patients alike.

Keep in mind that patients want a waiting room environment that is as stress-free as possible.

Patients are busy and do not want to waste a lot of time in the waiting room.

You can expect patients to have more confidence in their treatment when you provide more information and educational materials.
About Stephen O'Connor
Stephen O'Connor is the Director of Brand and Digital Marketing, responsible for many aspects of Advanced Data Systems Corporation's (ADS) marketing, including product marketing, customer acquisition, demand generation, brand, brand design, and content marketing.
Stephen has more than 20 years of healthcare industry experience. Prior to ADS, Stephen spent 11 years at Medical Resources Inc. (MRI), most recently as the Manager of Marketing & Internet Services, where he and his teams were responsible for all marketing efforts and the market positioning of MRI's services.
Stephen spends his day's planning, writing, & designing resources for the modern healthcare professional.