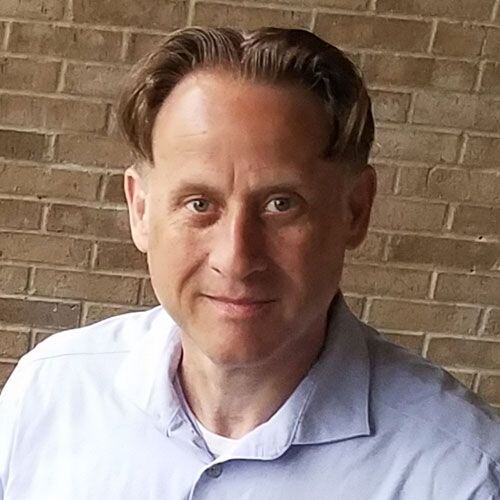 5 Behavioral Health Trends for 2022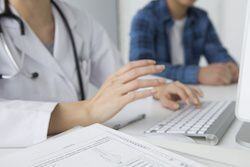 The general public is becoming more familiar with the benefits of behavioral health services. With celebrities openly talking about their need to participate in therapy and prioritize their own mental health, the stigma of seeking assistance may be eroding. That's good news for providers, who can envision more patients coming for help with their mind and not just their body.
Behavioral health is particularly topical, as how the mind-body connection continues to be unraveled in new and fascinating ways. Here are 5 trends you will see at the forefront of behavioral health this year.
1. Impact of Covid-19 on Behavioral Health
When considering events and situations that can exacerbate anxiety in patients, the impact of the novel coronavirus that's caused infections and death across the world cannot be overstated.
Individuals may be experiencing levels of anxiety they've never endured before, and with this added fear and stress come problems in behavioral health. Health Leaders Media noted reports of fistfights nearly breaking out among a group of people at a pharmacy wanting access to a new box of COVID-19 test kits. Individuals find themselves screaming at fellow shoppers as their mental health is strained under fears of new coronavirus variants, such as Omicron.
2. Changes in Measuring Behavioral Health Outcomes
Rising demand for ABA therapy in 2022 is seen to be a driving force for these types of healthcare providers to clearly show the value they offer to patients. According to Behavioral Health Business, there are currently no unified measures of patient outcomes. Payers may expand their relationships with the ABA providers, developing "value-based incentives" that are based on current industry standards (and measurements).
Ideally, ABA providers will demonstrate that they are open-minded and ready to collaborate with payers to address growing pressure to offer more of these services. Measurements are key to making sure providers adhere to standards and help patients feel comfortable about participating in therapy.
3. An Integration of Substance Abuse Treatment and Mental Health in Primary Care Settings
Since more and more healthcare providers are coming to recognize the intimate relationship that often exists between mental health disorders and substance abuse, in 2022, you can look toward substance abuse treatment services becoming more integrated with mental health care efforts in primary care environments, as pointed out by JD Supra.
In support of this merger of treatment modalities, there will be calls to strengthen as well expand parity through the 2008 Mental Health Parity and Addiction Equity Act. What's more, providers may integrate substance abuse treatment efforts in mental health situations by using the Department of Health and Human Services' authority to increase funding for integrating behavioral health and primary health programs. Part of this will involve Medicaid reimbursing inter-professional players who consult with primary care providers whenever their patients need advanced care.
4. A Rise in Behavioral Health Independent Contractors
Many practices and other healthcare providers opted for telework setups for employees who did not need to physically be on the premises during COVID-19 infections. With such work-at-home situations gaining traction, there is a rise in the use of independent contractors. You can anticipate a growing trend in 2022 of healthcare organizations relying on independent contractor providers.
Doing so will help practices grow quickly without having to formally onboard new staff employees. The relationship is often as beneficial to patients as it is to the contractors. One thing you need to pay attention to, per JD Supra, is that you properly classify the nature of work being done by such contractors. While they offer you a large measure of flexibility, you don't want to run afoul of labor regulations.
5. Adjustments in Value-based Care
It looks like providers will turn to value-based care more in 2022. The tipping point for making the transition seems to involve more payers wanting to see value-based care at the center of behavioral health services, according to Health Leaders Media. While the process to attain value-based care will be long, it's a trend that is increasing this year. Patients will come to see the added value they receive from value-based care, further contributing to its acceptance among practices.
Value-based care is an important topic that more providers should be thinking about. It's designed to check if patients are actually getting better and recovering and how long it takes them to regain their health. You can monitor and analyze these outcomes over entire populations to get a better sense of how well your team is performing. But setting up a comprehensive, value-based framework will be a lengthy process, with inputs from many participants in the healthcare industry. Buried in the statistics will be such details as how long it takes to get patients well, on average, from practice to practice.
Learn More About Behavioral Health Trends in 2022
With all the changes in the healthcare industry, and new research findings coming out every day, it can be a challenge for healthcare practitioners to stay on top of it all and still manage all of their patients. Electronic Health Records (EHR), Electronic Medical Records (EMR), and Revenue Cycle Management (RCM) are three services we offer to come alongside you and lighten your load.
We streamline your practice to allow you to see more patients and generate more revenue while focusing on what matters most- taking care of your patients. Contact us today to learn more!
About Stephen O'Connor
Stephen O'Connor is the Director of Brand and Digital Marketing, responsible for many aspects of Advanced Data Systems Corporation's (ADS) marketing, including product marketing, customer acquisition, demand generation, brand, brand design, and content marketing.
Stephen has more than 20 years of healthcare industry experience. Prior to ADS, Stephen spent 11 years at Medical Resources Inc. (MRI), most recently as the Manager of Marketing & Internet Services, where he and his teams were responsible for all marketing efforts and the market positioning of MRI's services.
Stephen spends his day's planning, writing, & designing resources for the modern healthcare professional.