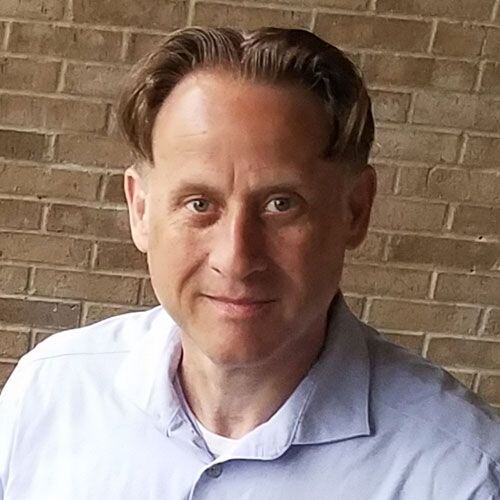 5 Expert Predictions for the Healthcare Industry in 2015
The world of healthcare is constantly evolving, as researchers make new discoveries and invent new techniques to improve how we take care of patients. At the same time, there are changes in policy and advances in technology that can make it difficult to see very far into the future.

However, we can imagine near-term changes more easily. With that in mind, here are five predictions for the healthcare industry in 2015.


1. Declining Ratio of Primary Care Physicians Could Lead to Healthcare Supply Constraints
As the population continues to age (the number of people aged 65 and older is expected to increase by as much as 7 million or 18 percent by 2015), patients will put greater strain on the healthcare system.

Older patients typically use more medical resources more often and have more chronic conditions to manage. At the same time, campaigns by the government and the educational system to boost enrollment in nursing schools and medical schools have not been able to improve the physician-patient ratio, according to Jordan Battani and Walt Zywiak, Principal Researchers in CSC's Emerging Practices Group, the applied research arm of CSC's Healthcare Group.

A shortage of doctors and nurses should prompt medical organizations to take steps to improve their efficiency. For example, medical organizations can ditch their old-fashioned paper-based systems and harness the power of technology, such as automating workflow with electronic health records software.

[Source: csc.com]


2. Telemedicine or Remote Patient Monitoring will Become More Consumer-Focused
For patients who cannot easily get to a medical facility for routine checkups or who need special attention such as long-term monitoring, telemedicine is poised to make a difference in how we deliver healthcare.

In fact, experts predict that the market for remote patient monitoring will reach $295 million by 2015, according to Alicia Caramenico of FierceHealthIT.

Today's consumers, who are increasingly coming to rely on electronic devices to keep track of all sorts of aspects of their lives, will take advantage of telemedicine technology for managing diseases and assisting with home healthcare.

For example, busy cardiologists can check on a patient's condition remotely, saving everyone a great deal of time and effort. Medical practices could keep better tabs on a patient's diabetes and a whole host of other conditions, thanks to remote patient monitoring.

[Source: fiercehealthit.com]


3. Medical Organizations will Spend $3.8 Billion on Electronic Health Records Software
These days, more and more medical organizations are discovering the benefits of using electronic health records software to boost productivity and take better care of their patients.

The amount being spent on EHR software should reach $3.8 billion in 2015, according to healthcare writer Nicole Lewis at InformationWeek.

Widespread adoption of EHR software will let medical practices manage all aspects of treating patients, from streamlining check-in procedures to verifying patients' insurance status, and from sending in claims for processing to scheduling upcoming and recurring appointments.

EHR software also lets medical practices establish patient portals to give their patients faster access to lab test results and the ability to securely communicate with the practice without having to call or come in.

[Source: informationweek.com]


4. A Half Billion Smartphone Owners will Use Healthcare Apps
Who amongst us doesn't carry a smartphone these days? These devices function like miniature computers that fit in a pocket or purse, and because they can access the Internet, they are proving to be highly beneficial to patients seeking to take better care of their health.

As many as a half billion smartphone owners will be using healthcare apps by 2015, according to Joseph Conn of Modern Healthcare. All this data will need to be protected, and mobile devices do not yet have a pristine record in terms of keeping customer information safe and secure.

The surge in usage of apps related to healthcare will likely trigger some legal shifts. The FDA and FTC Food and Drug Administration and Federal Trade Commission will no doubt need to step in and start regulating healthcare apps.

[Source: modernhealthcare.com]


5. Patients will Engage in "Carehacking" to Improve their Healthcare
In an increasingly computerized and networked world, patients will engage in "carehacking," as described in the book "ePatient 2015" by Rohit Bhargava and Fard Johnmar. Patients will use social networks, forums, websites, and other digital sources of information and networking to help them get a better handle on their medical care, noted Erica Garvin of HIT Consultant Media.

In addition to timesaving and lifesaving technologies like telemedicine and healthcare apps for mobile devices, patients will turn to the diagnostic and predictive capabilities afforded by personal DNA analysis, noted Johnmar.

Physicians and nurses will have to adjust their attitudes about patients taking greater charge over their healthcare through carehacking techniques.

From potential doctor shortages to advances in telemedicine to enable more patients to receive care remotely, to more widespread adoption of EHR software and increased use by patients of healthcare apps, the near-term future of the healthcare industry should be quite exciting.

[Source: hitconsultant.net]


Key Takeaway:
Greater numbers of medical organizations will install and use electronic health records software to the tune of $3.8 billion by 2015.
Technology such as telemedicine and healthcare apps for mobile devices will improve patient care while saving everyone time and resources.
The declining patient-physician ratio may result in constraints on how we deliver healthcare services.
Patients will increasingly turn to carehacking to improve their lives, augmenting the information they had traditionally only gotten from visits to medical professionals.
About Stephen O'Connor
As a Director of Digital Marketing at Advanced Data Systems Corporation, Stephen spends his day's planning, writing, & designing resources for the modern healthcare professional. He has a strong affinity for snow crab legs, the ocean, and Rutgers Football.