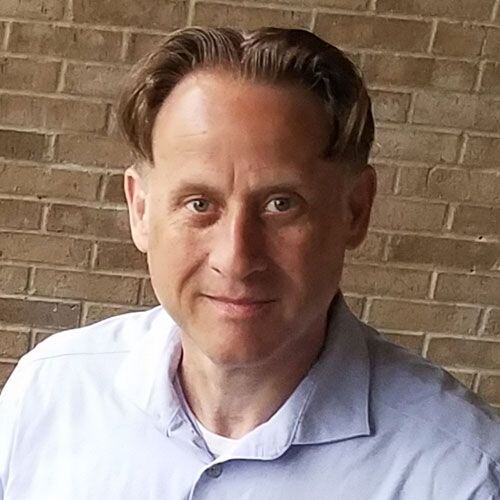 5 Platforms to Boost Your Medical Practice's Reach and Exposure
You're focused on providing the highest quality of care for each patient who comes through the doors of your medical practice, and this leaves you little time to consider how you can expand your brand in the marketplace. However, improving the reach and exposure of your practice with online platforms is essential for increasing your patient pool.
You may be wondering why your medical practice even needs an online presence. You seem to have plenty of exposure already and you are in a high-traffic area, the reasoning goes. But despite the fact that your organization does not conduct business online, potential patients are certainly expecting that you will be online in some fashion.
If they don't see you there, you could be losing out on the opportunity to increase your customer base and get the word out about your business.
Before you start boosting your online presence, begin by searching for the name of your practice to see if there are any similar names being used by other practices online. Then, work to set up a consistent name for all platform accounts. For example, if your practice is "Sunshine Valley Medicine," you will want to use those three terms in your pages on Facebook, Linkedin, Twitter, and so on. Otherwise, you might have to change your online name if another company is using it already.
With that in mind, here are five platforms to boost your medical practice's reach and exposure:
---
Stay up-to-date on vital topics by subscribing to our blog. (And get a free ebook when you subscribe!)
---
1. Start a Blog
Blogging is an easy way to begin expanding your brand in the marketplace. Become an expert to your patients by writing on topics that they care about. Use keywords organically and naturally in your blog posts, such as on the topic of vitamin supplements or why you should use a pedometer to keep track of how many steps you walk each day to improve your physical fitness. Proper use of keywords (including the city of your practice) will help potential patients find you when they look up the topics in search engines.
Blog posts can be short and sweet or long and detailed, depending on the type of readers you are trying to attract. Essentially, you are demonstrating your knowledge to reinforce your position as a thought leader to current and potential patients.
2. Facebook
Chances are many of your patients and would-be patients are on Facebook and that they use it extensively to stay in touch with one another and to share information, such as a great new doctor they've discovered.
Set up a business page on Facebook, providing comprehensive information about your practice, including photos that show your team behind the scenes. You can use your Facebook page to share useful content and tips that your patients care about. This can include blog posts and related material from other reputable websites.
Of course, you'll use Facebook to cross-promote each of the blog posts that you publish on your site. For best results, create a budget to purchase targeted Facebook ads to reach even more potential patients.
3. Twitter
After you set up a company account on Twitter, it's time to start practicing writing in pithy phrases so you can communicate in the short-message format of Twitter. The brevity that Twitter requires will actually help you focus your thoughts before posting them to the world to see.
For example, you can tweet to remind patients about getting their kids vaccinated before school, or to remind allergy sufferers that hay fever season is fast approaching. Content like this on Twitter will improve your practice's visibility as you provide a public service.
Twitter is not just for communicating to patients. You can count on patients using Twitter too, to share their opinions about doctors and to rate their recent experience at the doctor's office. Assign a member of your staff to monitor your Twitter account as well as your presence on other social media platforms so you can reply immediately if a patient complains about you online.
4. LinkedIn
LinkedIn is a platform used by professionals who are networking and looking for business opportunities. The social nature of the platform and the reach it provides to new potential patients make it an ideal site for you to establish a presence.
Use LinkedIn to promote your blog posts. Make sure to fill out the company page details in full to ensure maximum exposure to people who are searching for a nearby doctor's office.
5. List Sites
Sometimes patients will turn to list sites to help them find a new doctor. This is especially the case for individuals who have just moved into a new city and are trying to orient themselves to their local amenities and services. They may not have enough social media friends living in the new city to help them find a physician. But directories and review sites help bridge the knowledge gap.
It's easy to submit your practice's information to online directories. Examples include DoctorDirectory, Doctorfinder and WebMD Physician Directory. Submit to as many as you have time for, since you never know which directory a patient might turn to when needing your specific services.
Review sites are equally important for your online presence. Three of the more prominent sites that you will want to establish a presence on include:
Yelp!: Claim your business page on Yelp!, add a link to your site, upload photos, offer deals (such as a discount on a first-time patient consult), and then respond to online reviews.
Google Business: Your Google My Business account brings together Google Analytics, Google+, and Google Maps (and navigation services to guide people to your practice). Providing information on your Google Business site makes it easier for patients to find you in the search engine.
Angie's List: Consumers rely on Angie's List to see verified and highly detailed reviews on companies in their local area. Listing your medical practice on this site will expose you to a whole new group of people who take pride in doing research before doing business with anyone, from a mechanic to a new M.D.
Key Takeaway:
Even though your medical practice does not transact business online, you have to keep in mind that potential patients will be expecting to see signs of your organization online.

Patients who cannot find you online will likely go to a competing physician's office. The problem is, you will not even be aware that you lost the opportunity to treat such patients.

Plan ahead by testing that you can use the same name for your practice online, from your website to various social media accounts so you appear consistent from Facebook to Twitter.

A good way to begin boosting the online presence of your practice is to start a blog covering topics of interest to your patients.

Set up accounts on various online platforms, including Facebook, Twitter, and Linkedin.

Remember to fill out profile information for list sites, such as Angie's List, Google Business, and Yelp!
It will take some time and experience for you to become proficient in marketing using online platforms, but doing so is essential for the long-term success of your medical practice. To help you stay current on industry best practices for boosting online exposure and outreach, we invite you to click here to subscribe to this blog.
About Stephen O'Connor
Stephen O'Connor is the Director of Brand and Digital Marketing, responsible for many aspects of Advanced Data Systems Corporation's (ADS) marketing, including product marketing, customer acquisition, demand generation, brand, brand design, and content marketing.
Stephen has more than 20 years of healthcare industry experience. Prior to ADS, Stephen spent 11 years at Medical Resources Inc. (MRI), most recently as the Manager of Marketing & Internet Services, where he and his teams were responsible for all marketing efforts and the market positioning of MRI's services.
Stephen spends his day's planning, writing, & designing resources for the modern healthcare professional.