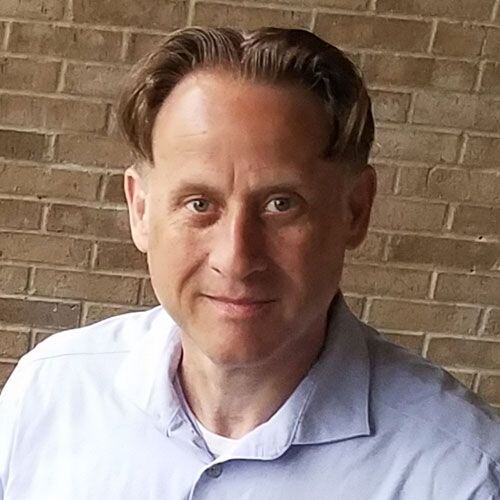 5 Tactics to Help Market Your Healthcare Practice
Extending your brand in the marketplace is the key to bringing more business your way. This applies to all types of companies, including those that are dedicated to providing healthcare services to patients. If your organization is not seeing as many patients as are called for in your business plans, it's time to focus on the amount and quality of the marketing you are currently doing, with an eye toward making some improvements.
Did you know that 90 percent of customers say that their buying decisions are influenced by reviews that they read online (stumbling upon them or by searching for reviews)? That's according to a survey from Dimensional Research cited by a report from Marketing Land, which noted that 86 percent of individuals also stated that negative reviews have an influence on their decision. These sobering statistics serve to underscore the importance of your healthcare practice's marketing and its role in your ongoing success.
---
Learn why patient engagement is a necessity and how you can master it within your practice.
---
Marketing your healthcare practice, while not a core competency for most doctors and medical practitioners, can be accomplished by almost anyone with the right mindset and principles. Here are five tactics to help you start marketing your healthcare practice:
1. Customer Experience is the Best Marketing
All the advertisements in the world will pale in comparison to legitimate reviews from satisfied, happy patients that ring true. If patients have had a positive experience, chances are high that they will share the details about it with their friends. In fact, word-of-mouth is the single most effective way to grow any type of business. It is very effective for healthcare because of the personal nature of medicine.
The customer experience begins from the moment a patient first makes contact with you. This means that your staff must be friendly and polite without rushing each patient during the initial inquiry (is the doctor taking new patients now?). From the time required to fill out a stack of forms you provide (or the address of the patient portal to fill out online), to the quality of the waiting room, to a doctor's bedside manner, these are all areas that patients care about and will make note of in their online reviews.
2. Have an Accurate Website
Your website doesn't need to be as cutting edge as some businesses that operate online, but it has to be accurate. In fact, fancy bells and whistles that may look impressive can slow down a site, giving the visitor a poor experience. Make sure that your website developer has designed the site to load quickly for all types of screens, from a large computer monitor at home or work to a small smartphone while out and about.
Your website should cover all the basics clearly and accurately. Double-check all facts. This means listing the correct hours, locations and photos of those locations. You should include directions (it's nice to provide a dynamic map that will help patients with turn-by-turn navigation instructions with their smartphone if they're not using a GPS).
Don't forget to include details about holiday hours and after-hour emergency contact details. Your website will be rounded out with profiles of doctors and practitioners, which are a vital way for visitors to understand that you are humans (and not just stock photo pictures of doctors and nurses.)
3. Social Profiles Are Essential for Marketing
Social media is not just about socializing (such as detailing what you ate for lunch). It is a valuable tool for marketing your practice. You can point to useful medicine-related articles in the news, remind patients about getting their kids vaccinated before school, and so on.
Your social media posts don't need to be incredibly detailed or updated every day, but they need to be accurate. It helps to be responsive on Facebook, since many visitors will message businesses using the platform. Paying attention to what patients are saying about your practice on Twitter is advised, so you can reply quickly to any favorable comments, questions or complaints.
4. Showcase the Human Side of Your Practice - Your Employees
Customers (patients in this case) will love seeing what is going on behind the scenes at the organizations they patronize. Make a point of showing off the talents and skills of your employees. After all, these are the professionals who care for your patients.
Members of your team are a probably a huge reason that patients return as well as refer their friends. Include a short introductory video or at least some images on the site, because they will go a long way to make your practice more approachable.
5. Personalize Communications With Patients
Your practice uses the latest in electronic health record or EHR software. The details that you gather on each patient can help power your marketing efforts. Use the data in your EHR to provide a more personalized experience to patients (without, of course, violating any privacy regulations, such as HIPAA).
This can be as simple as a periodic newsletter (you can send one version filled with information catering to seniors and another one to younger people or even make different newsletters for female and male patients. Another use of the personal information in your system is to send out reminder emails, as they are an easy way to keep your practice top of mind among patients in between their visits.
Key Takeaway:
Like any other type of company, your medical practice cannot hope to succeed without marketing to reach out to new patients. New patients must replace those who eventually leave, after all.

Marketing may not be a core competency for most medical professionals, but if you lack in-house staff, you can always hire marketing personnel or outsource this work to third party professionals.

Good patient experiences is the best kind of marketing, because it can lead to your patients becoming brand ambassadors to promote and refer your practice to their coworkers, friends and relatives.

An accurate website with all of your practice's details is essential (and humanizing details about your staff will encourage patients to check you out).

Remember to pay attention to social media channels, both to provide information as well as to respond to any complaints or praise by current patients.

Show off the human side of your practice with introductory images or video of the staff.

Consider personalizing the experience by using specific data on individual patients, such as to generate customized email messages or an e-newsletter.
You have to stay on your toes to do well in marketing your healthcare practice. The five tactics listed here are just an introduction to what you can accomplish in terms of outreach to potential patients. For more information on how your practice can step up its marketing game, please click here to download our informative, free guide on "The Importance of Patient Engagement & Why You Need It."
About Stephen O'Connor
Stephen O'Connor is the Director of Brand and Digital Marketing, responsible for many aspects of Advanced Data Systems Corporation's (ADS) marketing, including product marketing, customer acquisition, demand generation, brand, brand design, and content marketing.
Stephen has more than 20 years of healthcare industry experience. Prior to ADS, Stephen spent 11 years at Medical Resources Inc. (MRI), most recently as the Manager of Marketing & Internet Services, where he and his teams were responsible for all marketing efforts and the market positioning of MRI's services.
Stephen spends his day's planning, writing, & designing resources for the modern healthcare professional.