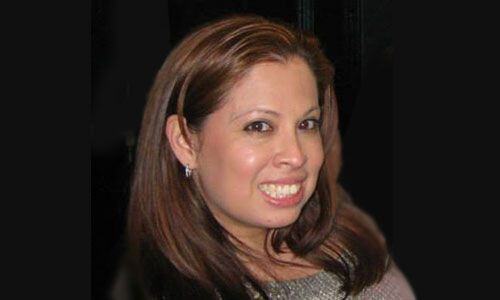 5 Things to Look for in Your Medical Practice Management Software
Industry News | Medical Practice | Practice Management System
Running a flourishing medical practice can be an extremely labor-intensive process that involves a lot of moving parts. Anything that you can do as a manager to simplify your team's workflow and add efficiencies to the system will go a long way toward helping your organization thrive amongst your competitors.
Ordinary office management software tools will not suffice for the complicated environment of a busy medical practice. This is why so many medical organizations have come to rely on dedicated practice management software created by application professionals who know their way around the world of healthcare.
As you prepare to use practice management software, here are five things that you should look for to ensure you get the best results.
1. Your New Practice Management Application Will Speed Up Insurance Verification
Instead of forcing your staff to spend a great deal of time on the phone listening to hold music just to determine the insurance status of a patient, you will want to use practice management software that comes with insurance verification capability. You'll be able to instantly see each patient's status via online information. Doing so also speeds up the patient's wait time, so everyone benefits.
2. Automatic Billing
Are you satisfied with the current state of the flow of revenue in your organization? Chances are good that the answer is a qualified "no." We can all use faster payment with fewer denials.
When it comes to your practice's bottom line, you can speed up revenue generation by taking advantage of the automatic billing feature in practice management software. Typically, the application will integrate billing and collections and include tools for managing the revenue cycle. Your staff will use the software to perform electronic claims submissions, with built-in EDI capability. Why is automation such a crucial addition to a medical practice, in order for it to thrive?
As noted by the Chief Financial Officers Council, "Automated review processes can reduce improper payment risk when compared to those that rely on manual- or labor-intensive review processes." Electronic medical records are more common than ever allowing healthcare organizations to effectively automate medical billing services.
3. Security Features in Practice Management Software Preserve Your Patients' Privacy
Safeguarding patient privacy and patient data and the security of confidential data is becoming increasingly important. You hear horror stories every day of people's lives being ruined by identity theft. In order for your organization to remain compliant with the Health Insurance Portability and Accountability Act of 1996, or HIPAA, you need a robust and secure system with the latest, battle-tested security features to protect your electronic health records.

The threat of criminal hackers breaking into medical practice databases is only growing. You must remain vigilant and keep your software systems updated. The American Medical Association weighed in on the topic, noting, "In a recent brief, the Biden-Harris administration urged the nation's critical infrastructure, including health care organizations, to harden cyber defenses to prepare for potential Russian cyberattacks."
The AMA explained that "Based on evolving intelligence" the brief states "the Russian Government is exploring options for potential cyberattacks" into healthcare systems. You don't want your practice to become another one of these sad statistics. It's better to shore up your defenses now, and this can include relying on the built-in security features of your practice management software to protect patient data.
4. Appointment Scheduling
Old-fashioned methods of keeping appointments in are likely going to hamper the operations of your medical practice. Instead, you should look for practice management software with appointment scheduling capability with a patient portal.
It's much easier to set up recurring appointments, such as when a patient needs monthly follow-up sessions with the doctor, as well as to reschedule patients when they call in to cancel at the last minute. All patient records are readily available.
And you have the added flexibility to schedule telehealth appointments, for situations where the patient does not need to actually come in person to see the doctor for a consultation.
5. Patient Information Management is at the Heart of Practice Management Software
When you need to get a good overview of your patients, you will want your practice management software to include superior patient information management tools. You'll have access to the key details of your patient, including medical history, diagnosis, patient data, and treatment details.
You can even scan in images of older medical documents and add a photo of the patient to include in the record. This comes in handy when you need to act quickly when diagnosing a patient.
Do You Have Questions About Installing or Using Practice Management Software? Contact us Today!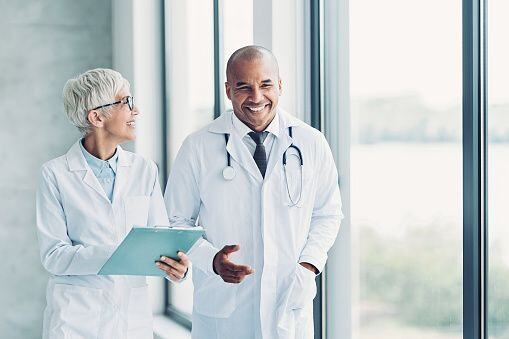 Not all medical professionals have much experience in computer science or have a thorough understanding of how databases work or how to best organize the information that they maintain about their practice and patients. So, the software has to work smoothly, with easy-to-use menus and commands. That's the thought process that goes on as we develop our state-of-the-art software solutions, including practice management applications.
We understand that you already have your hands full with the daily operations of your practice. That's why we will be happy to discuss any questions you might have about using practice management software. Contact us for more information or to schedule a PM software demo today.
Key Takeaways
Medical organizations should use modern tools, such as streamlining their work process with practice management software.
Medical practice management software is the lifeblood of efficiently run healthcare organizations
Managers will want to look for software that includes insurance verification and automated billing to improve their team's efficiency. The best practice management software will prioritize these capabilities.
You can schedule future appointments much easier with practice management software, saving time for patients and staff. That translates to a healthier bottom line and happier patients who know that you respect their schedule. A high level of patient care is always the goal of medical practices and scheduling appointments should not ever be a difficult process.
Sources
United States Chief Financial Officers Council: Payment Integrity Alert
https://www.cfo.gov/automation-and-data-analytics/
American Medical Association: Physician cybersecurity
https://www.ama-assn.org/practice-management/sustainability/physician-cybersecurity
About Christina Rosario
Christina Rosario is the Director of Sales and Marketing at Advanced Data Systems Corporation, a leading provider of healthcare IT solutions for medical practices and billing companies. When she's not helping ADS clients boost productivity and profitability, she can be found browsing travel websites, shopping in NYC, and spending time with her family.