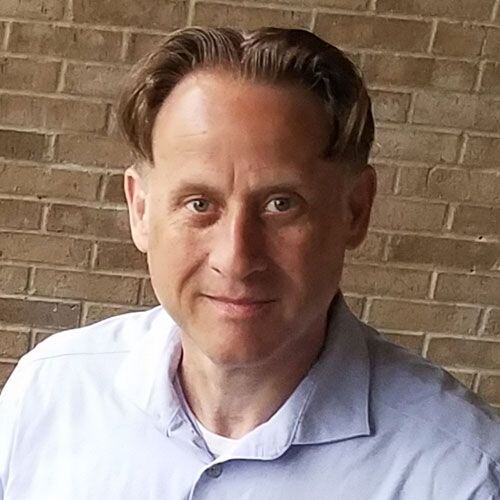 6 Reasons to Break Up With Your Current RCM
Many healthcare practices across the country are still dealing with the enormous financial fallout stemming from the economic downturn beginning with the novel coronavirus.
With patients staying away in droves and not all practices set up for telehealth sessions, revenue certainly went into a downturn for many. As you pick up the pieces and start to rebuild your financial security, it's a good idea to re-evaluate the RCM services you've been relying on for so long.
Working with a revenue cycle management provider is an ideal solution for many busy practices. But if an RCM isn't providing at least the bare minimum level of service, it's in the best interest of you and fellow stakeholders in the practice to consider these 6 reasons to break up with your current revenue cycle management provider.
1. Lack of Transparency
Busy practices that don't keep an eye on those who are handling the back-office aspect of their income may be losing out on revenue or seeing unnecessary delays. When you entrust the flow of revenue to a third-party provider, there is obviously a lot at stake.
This is why it's crucial that your work with a partner that is transparent. You should, for example, be able to check out what's happening with the state of all bills for patients currently outstanding, to see in context how the flow of money is progressing.
To that end, you should expect 24/7 access to the data. The RCM experts should always be available to explain what's happening with the revenue stream, backed up with concrete facts for you to examine.
2. No Easy Way to Check Patients' Eligibility
The revenue cycle management needs fast access to check on the eligibility of each patient. They should be wired into all major healthcare providers and use state-of-the-art computer systems and networking with robust security in place.
It should be a snap to verify the status of the patients you treat. Delays from dealing with balky insurance providers and being forced to play phone tag should be virtually non-existent, given our ability today to communicate electronically over secure channels.
3. Lack of Timely Notification About Claim Denials
If you don't know that a certain percentage of patient claims you've submitted have some problem, such as a coding error or missing details, it puts a damper on the flow of cash in your organization. The more time you wait to respond with corrections, the longer it takes to be reimbursed. Ideally, your RCM partner will be right on top of such issues and always keep you in the loop.
It's good to explain to your staff what the reasons have been for denied claims, so they can make sure to do their part when it comes to documenting the health care services you provide. That way, the feedback from notifications can serve to make the system work more efficiently going forward.
4. The RCM Team Offers Poor Customer Service
Communication is key for a successful partnership between healthcare providers and the industry professionals who look after the details of their revenue cycle management.
If you are displeased with how the RCM company's customer service representatives have been responding to your questions or concerns, or if it takes too long for them to respond to your staff, it's a sign they may be neglecting your account. After all, if revenue cycle management professionals can't maintain a decent customer service desk, what else are they lacking?
Read RCM business reviews, specifically to see how they compare in terms of customer service. You can also try making customer service test calls to different RCM companies to gauge how they respond.
5. No Guarantees on Increased Revenue From Your Revenue Cycle Management Partner
You would think that working with a new RCM services provider would give you some assurances that you can expect better cash flow and more money in your account. So, if the revenue cycle management professionals you team up with have failed to promise you will see an uptick in bill payments (in full), you have a problem.
RCM professionals are trained to work more efficiently than a doctor's back-office staff, and they should be fully versed in all laws, regulations, and industry best practices to get more of your money to you faster. With no guarantee in place that your revenue will increase, it's time to find a new RCM partner.
For comparison, you'll be glad to know that ADS offers a 90-day guarantee on its industry-leading revenue cycle management software.
6. No Cloud Option
Modern medical practices are increasingly taking their computer systems online, relying on cloud computing services providers. If the RCM company you've been working with is not staying up with industry best practices and does not have a cloud option, this is a warning sign.
They may not understand the technical underpinnings of today's computer stacks and networks. With an RCM business offering you a cloud option, you can access data easily from any location safely and securely with a tablet, smartphone, or computer to check on your cash flow details.
Improving the Flow of Revenue in Your Practice With a Better RCM
When your current RCM provider is not meeting all of your needs, there's no need to remain loyal. That would be to the detriment of your staff as well as the patients in your community. Instead, do some comparison shopping. You're bound to find a more suitable alternative. To learn more, check out the rich feature set in the RCM software we provide.
About Stephen O'Connor
Stephen O'Connor is the Director of Brand and Digital Marketing, responsible for many aspects of Advanced Data Systems Corporation's (ADS) marketing, including product marketing, customer acquisition, demand generation, brand, brand design, and content marketing.
Stephen has more than 20 years of healthcare industry experience. Prior to ADS, Stephen spent 11 years at Medical Resources Inc. (MRI), most recently as the Manager of Marketing & Internet Services, where he and his teams were responsible for all marketing efforts and the market positioning of MRI's services.
Stephen spends his day's planning, writing, & designing resources for the modern healthcare professional.