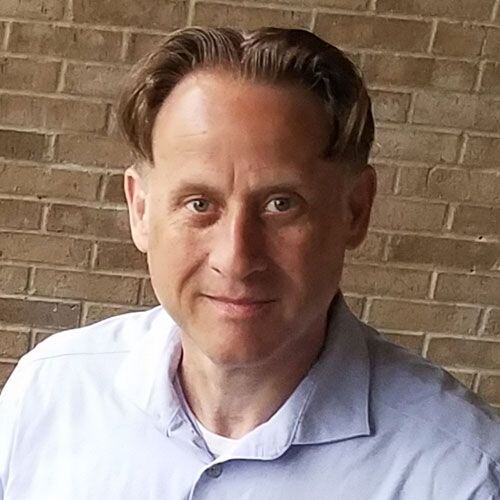 Everything You Need to Know About Behavioral Health EHR Software
Healthcare professionals know that managing behavioral, mental health, and addiction treatment practices is quite different than managing family medicine practices and practices devoted to various specialties, such as cardiology, oncology or pediatrics. Further adding to the complexities of BH and addiction medicine is the fact that organizations can be run on an in-patient basis, partial inpatient basis, or strictly outpatient basis.

One practice might require UB billing, HCFA billing, or both. What's more, an organization may also need software to automate bed management. If stakeholders determine that you need to expand your patient pool and get a better handle on the activities of each current patient, it's possible that you also will require Customer Relationship Management or CRM software that integrates with your other software implementations. Failure to successfully embrace these types of software may present risks that could jeopardize surviving in today's digitally focused world.
---
Get answers to your toughest EHR Software questions. See how an EHR Software System will benefit your organization with our free ebook.
---
To that point, practices that still rely on outdated, paper-based systems to run their facilities must embrace modern technology and begin using electronic health record or EHR software as soon as possible. Otherwise, they will get left behind, losing financial incentives from the government as well as seeing the departure of patients who want to be treated in a more efficient organization.
However, the unique requirements of BH, mental health and addiction treatment practices mean that generic, one-size-fits-all EHR just won't do. It's best to use specialty-specific EHR solutions when running a behavioral health practice.


Behavioral Health EHR
A specialty-specific EHR will make a world of difference to your staff and patients. A Behavioral Health EHR goes the extra mile, giving you advanced capabilities that general practices do not need.
For example, a BH EHR can include templates to facilitate psychiatric evaluations, ensuring that your staff won't leave out a vital question before moving along to the next screen. Templates that cover addiction, medical assessments, and other crucial tasks will increase efficiency and help your employees better engage with patients who are dealing with addiction treatment and mental health issues.
To promote better continuity of care, it's essential that your EHR include a number of unique capabilities not found in generic EHR applications. For example, your BH EHR may need to include support for documenting violence risk factors, suicide risk factors, or sadness scales.
A built-in ICD-DSM coding feature will help staffers work with the new ICD-10 codes. Other features you may need in your BH EHR include a mental status exam, outcome measures, session notes and psychiatric medication checks.
When one of your staff begins working with a new patient, it's easy to select the right document for the moment, such as an intake form, a treatment plan, or setting up a new progress plan.
Appointments can be more complicated with BH and addiction patients, so you need software that is up to the advanced scheduling of tasks. A patient may need to be set up for an initial consultation, one-on-one therapy sessions, or group therapy encounter sessions. A BH EHR should include provisions for all the types of appointments your staff may set.


Signs Your Practice Needs a Behavioral Health EHR Solution
You have heard from colleagues that behavioral health software is essential for efficiently running a modern medical practice such as yours. You haven't had a chance to try BH EHR software yet, but you acknowledge that maybe there is something to gain from making the switch. There are three main signs that indicate your practice needs a behavioral health EHR application:
Still Using Paper-Based Files
When you first opened the doors to your BH, addiction or mental health practice, computers and electronic records software may still have been too crude to handle your patient load. Or, you were able to get by with paper-based files and never saw a reason to computerize your operations.
It's clear that continuing to rely on a paper-based system will only hamper you and force your staff to waste patients' time.
Claims Processing Still Requires Extensive Manual Data Entry
Entering information multiple times by hand because you haven't organized your basic processes with EHR software is a major waste of time. You can dramatically speed up your revenue cycle when you computerize your records and process electronic claims.
Scheduling Policy Requires Face-To-Face or Telephone Contact to Make an Appointment
Scheduling is a labor-intensive prospect when you don't have dedicated software support for your behavioral health, mental health, or addiction treatment practice. The numbers and types of appointment sessions (ongoing sessions in group therapy, for example) you must deal with are easier to handle with BH EHR software installed.
You'll need to work with your IT department to prepare for an EHR deployment as soon as possible. To prepare your stakeholders to buy into the concept of setting up a new BH EHR, it's a good idea to review the benefits this will bring to your organization.


Benefits a Behavioral EHR Solution Will Bring to the Practice
Deploying a Behavioral EHR solution in your practice confers a number of benefits that you and your team should keep in mind as you get ready to make the switch:
Increased Service Delivery Efficiencies

Practitioners can instantly share vital information like patient diagnosis and treatment plans. The BH EHR will include secure, encrypted communication to ensure it stays safe and confidential.

Improved Medication Management

Behavioral health often involves multiple medications as practitioners fine-tune and titrate their patients' prescription strengths. Saving time with e-prescribing means your patients can pick up their medicine as soon as they reach the pharmacy, since your staff will already have transmitted the details to the pharmacist while en route.

You can also keep track of medications in real-time, helping to further cut down on errors.

Secure Patient Data

Failure to secure all the sensitive data that you collect and generate for your patients violates HIPAA requirements that safeguard their privacy and counter criminals bent on committing identity theft. A BH EHR solution protects your organization against the theft, loss, or destruction of data much better than paper-based files.

Accessible from Everywhere

A chief benefit of deploying a BH EHR is that it enables your practitioners to respond to life-threatening emergencies quickly because the records are accessible on any internet-connected device.

Doctors on rounds can instantly reply to an inquiry through their device instead of having to go back to the clinic to address the question.

Streamlined Billing

Speeding up the revenue cycle is one of your highest priorities. With your BH EHR in place, it will reduce delays as well as data entry mistakes.


Must-have Features for Your Behavioral Health EHR
Once you've committed to the idea of deploying a behavioral health EHR, it's important to recognize the most important features that it should have. Make sure that you evaluate potential BH EHR software in terms of the following features:
Advanced Security

The BH EHR must include multiple layers of access based on user credentials. This means that only authorized members of your team will be able to create patient records or access and modify them.

Practices that still use paper-based systems must rely on physical locks on doors and filing cabinets to control access, which employees can circumvent through carelessness or malice. Protecting sensitive patient data should be a top priority.

HL7 Compliance and Multiple Specialties

BH practices often need to coordinate with other specialties to help their patients. Your BH EHR software must therefore include support for HL7 compliance and enable you to communicate with various specialties. Examples include fostering communication with a neurologist or an internal medicine specialist.

Fields, Forms, and Documentations Specific to BH Practice Needs

Maintaining proper documentation is essential in any health care environment, and behavioral health is no exception.

With so many types of service, methods of service delivery, and a variety of credentials held by behavioral health professionals to contend with, your BH EHR needs to support documentation so you can meet the demands of third-party providers as well as accreditation agencies.

Patient File Accessible by Multiple Providers

It's not unusual for a behavioral health patient to visit multiple providers in the course of one visit to your facility.

Given that many people have a professional interest and requirement to examine the patient's records, the BH EHR must include layers of access to protected health information or PHI. This helps to lessen the chances of crucial documentation going missing, since you can access them from various stations connected to the practice's computer network.

Electronic Prescribing and Lab Orders

The U.S. government encourages the use of electronic prescriptions because it saves money and time. What's more, digital RX files help to reduce misunderstandings between the provider and the pharmacist (cue jokes about physicians' poor penmanship). Lab orders that are available electronically save practices an enormous amount of time too, which is why these features are essential in a BH EHR.
Your patients will be able to get their medications faster, since you can transmit the details to the pharmacy before they even make it out of your waiting room after the visit. Keep in mind that computerized prescriptions help medical professionals spot drugs that contraindicate one another, helping you avoid a dangerous combination of medicines.


What to Look for in a Vendor
Determining that you require a specialized BH EHR is just the first step. Now, you'll need to qualify a vendor to ensure that you're getting the best software for your particular situation. Here are crucial things to look for when selecting the software vendor:
Good Track Record

You'll want to go with a vendor that has a good track record in providing industry-leading software. Software that you select will have a major impact on your practice, and you don't want to waste time dealing with inexperienced providers that have limited success to date.

Experts in Behavioral Health Solutions

Since the requirements of behavioral health providers are so complex and varied when compared to other medical specialties, the best approach is to only work with a vendor that has demonstrated expertise in BH EHR solutions.

They'll have gone through the same issues multiple times with other practices already, giving them better insight into helping practices like yours.

Attentive Training and Customer Service

Even the most well designed software will have a bit of a learning curve, especially in the field of medicine. Your vendor must offer high quality training to ensure each member of your team can use the software to its full advantage.

At the same time, your vendor must be on its toes when it comes to customer service. You can best determine this by reading objective reviews and following up on referrals to practices that say they are satisfied with the software.

Poor customer service could mean big delays in your office as you try to sort through a problem with lackluster support. If your staff has any questions about using the software, they should be able to get through to the vendor with no delay during normal business hours.

Certified Provider

In order to qualify for financial incentives (demonstrating Meaningful Use), you should only get properly vetted software from a certified provider. Otherwise, lack of certification in your BH EHR means that Medicaid and Medicare incentives will be unavailable to your otherwise eligible recipients.

Timely Updates

Good software does not remain static. It will need to change periodically, with updates to add useful features and improve the user interface.

You should also expect the vendor to take into account new regulations from the government and the latest industry best practices with timely updates to the application.
Practices that focus on behavioral health, mental health, and addiction treatment cannot expect to run as efficiently as possible without the use of EHR software. But generic software is not up to the complex tasks that BH and related practices must deal with every day.
A specialty-specific BH EHR gives your organization the best foundation for treating more patients more quickly. Using the latest version of your certified BH EHR also helps qualify your medical practitioners to get the financial incentives available for treating Medicaid and Medicare patients, so it makes economic sense to deploy EHR software now.


Key Takeaways
Medical practices still relying on antiquated, paper-based systems cannot stay competitive with organizations that embrace modern computer technology and software.

Behavioral, addiction, and mental health practices have special requirements that require more than generic electronic health record software.

A specialty-specific EHR for addiction, mental health, and behavioral health practices streamlines operations, so your staff can input required data much more quickly.

You cannot get financial incentives from Medicaid/Medicare unless you use certified EHR software that allows your medical professionals to demonstrate Meaningful Use.

Templates in your BH EHR help ensure that your staff gathers all required information for a patient's new intake form or records.
For more information about EHR software's role in running a successful practice, click here to download our free white e-book, "Electronic Health Records Software: A Vital Component to Any Modern Medical Practice."
About Stephen O'Connor
Stephen O'Connor is the Director of Brand and Digital Marketing, responsible for many aspects of Advanced Data Systems Corporation's (ADS) marketing, including product marketing, customer acquisition, demand generation, brand, brand design, and content marketing.
Stephen has more than 20 years of healthcare industry experience. Prior to ADS, Stephen spent 11 years at Medical Resources Inc. (MRI), most recently as the Manager of Marketing & Internet Services, where he and his teams were responsible for all marketing efforts and the market positioning of MRI's services.
Stephen spends his day's planning, writing, & designing resources for the modern healthcare professional.