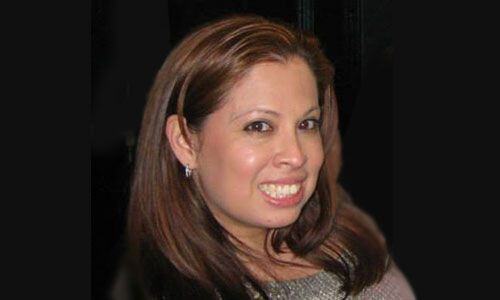 How to Thrive With MACRA & MIPS – Expert Advice from Justin Barnes
We all have our own roles to play as we do our part to promote health in society.
From the patient perspective, special attention to preventative care, nutrition, exercise, and getting vaccinations when recommended by a physician are examples of what ordinary people can do to cut down on the costs of healthcare in this country.
From the perspective of medical practices, getting ready for MACRA and MIPS is an essential aspect of streamlining healthcare services and being more efficient in how we diagnose and treat each patient.
In case you're not familiar with those two acronyms, MACRA stands for the Medicare Access and CHIP Reauthorization Act of 2015 and MIPS refers to Merit-based Incentive Payment System.
For the benefit of medical professionals who want to get more out of the new government endeavors to control healthcare expenses, we recently produced a live webinar, "How to Thrive With MACRA & MIPS - Advice from Justin Barnes." We recorded the live proceedings and are now making it available for you to experience for yourself at your convenience.
MACRA has to do with the government's mandate to encourage medical practices to function more efficiently. The emphasis will now be on delivering higher quality care instead of a higher quantity of care.
---
Go beyond surviving - learn to thrive in this new healthcare environment during this free webinar with nationally recognized HIT business and policy advisor Justin T. Barnes.
---
Rather than ordering more tests than are needed (doctors trying to avoid getting in trouble will often opt for more tests), only appropriate lab work will be done, and it will be based on medical industry best practices rather than a desire to avoid malpractice suits or criticism.
The new Merit-based Incentive Payment System assigns quality ratings through a score system for doctors. A primary goal is to encourage doctors to improve their performance, and this success will be tied to increased reimbursement on services to Medicaid and Medicare patients.


Why Is it So Important to Become Familiar with MACRA and MIPS?
The tide is shifting in America, with the government and citizens alike clamoring for control over skyrocketing healthcare costs. It's clear that we should all be moving toward a value-based medicine system, and MACRA and MIPS are part of the driving force behind this transition.
About Justin T. Barnes, Webinar Host:
One of the best known thought leaders in the field of healthcare, Barnes frequently advises corporations, boards and public policy officials on how to improve their programs. Barnes is noted for being a nationally recognized HIT business and policy advisor. He is Chairman Emeritus of the HIMSS EHR Association, Co-Chairman of the Accountable Care Community of Practice, and Partner at iHealth where he assists these organizations by providing leadership and industry strategies.
Barnes also hosts the weekly syndicated show, "This Just In" on Healthcare Radio and Business Radio X. Barnes has formally addressed or testified before Congress as well as consulting with the previous two presidential administrations more than 20 times to date. His writings have been published in more than 1,200 journals, magazines, and broadcast media outlets.
To whet your appetite for the webinar, this blog article provides an overview of Barnes' presentation so you can not only succeed with MACRA and MIPS, but also thrive.


Summary of Barnes' Webinar and the Main Topics of His Presentation:
It's all about revenue. The webinar helps owners of medical organizations understand best practices to successfully navigate the future of healthcare.
Barnes covers the changing landscape in healthcare, where physician practices and hospitals are expanding services and strategies, developing new programs and partnerships and giving patients (which are useful to think of as "consumers") access to care.
Practices learn about managing and exploring in-depth their risk-based contracts. Attention is also given to physician practices that are interested in strategizing to remain independent and to avoid the pendulum "effect" with a focus on optimization, efficiencies, and economies of scale.
Barnes encourages medical professionals to look across their organization and community for sources of new revenue and higher profitability of services currently on offer.
It's also crucial to optimize the revenue cycle by adding new services and more convenient care delivery opportunities, as well as new specialty-specific program options. Medical organizations both large and small are striving to make it easier to conduct business with them. They align processes, services and innovation to ensure that patients can easily access scheduling, appointments, and payment details. This is easy to set up with a patient portal and your electronic health record software.


Optimize Your Revenue Cycle Today
Medical organizations need to optimize their documentation to mitigate issues and reduce risk. You can do this by auditing the provider workflow and insisting that your staff develop comprehensive documentation and notation (when under-documenting, you won't get paid for every service you provided).
Other tools for optimization include regular use of assessments, questionnaires, and evaluations as you examine your services, tests and screening. All of these factors count towards points in MIPS.
Don't underestimate the power of random chart audits. As a rule of thumb, you should audit 10 per provider on a monthly or bimonthly basis. You'll also want to order a regular review of your coding activity by expert billers, assuming you are handling this function in-house instead of outsourcing.
It's also crucial to look for missing charges (consultation, no notes, wrong provider noted), down-coding, up-coding, wrong ICD-10 codes, missing modifiers, and so on. Taking care of this before submission of bills will prevent rejections, denials, and audits. Modern EHR software should include ICD-10 code error detection so you can quickly fix the problem and resubmit.
In all cases, you should keep the future in mind in terms of software and technology in your medical practice.
A great deal of information must be managed in order to comply with MACRA and MIPS. You'll want your staff to take care of such issues as optimizing coding and using electronic health record software for PQRS, MIPS, APM and other quality reporting initiatives.
Staff will need to manage credentialing, monitoring par and non-par care providers. To improve the revenue flow, you must optimize collections with eligibility verification and prior authorizations. There is also the issue of managing fee schedules to ensure you remain cash flow positive. Most practices could stand for some improvement in this area, by focusing on identifying ways to work more efficiently.
You need to understand and manage your cost structure, streamline operations, and increase throughput. Consider a practice where the cost of operations has increased 50% over the past 10 years. This must be mitigated in order for you to remain profitable. Make sure you understand your current staffing model and can tell if it is working for you now.
Automating as many tasks as possible (such as with EHR and practice management software) will improve your economies of scale and can help you reduce the average cost per case, going forward.


Factors to Consider
Begin by implementing clinical, financial, and administrative best practices. Establish and manage specialty-specific key performance indicators with an emphasis on optimizing revenue. If you have seen reduced cash flow because of too many denials, get on top of it immediately. Understand your current appeal success rate and be tenacious in your appeals. You may not realize this, but 33% of providers don't use analytics to identify root causes. Manage this information better, and you can expect revenue to improve as well.
Conduct underpayment reviews and payer analysis every 6 months. Look out for incomplete and missing charges. Better efficiency and higher throughput is possible when you deploy the right EHR software.
Data on how many cancellations and no-shows occur each month can motivate you to change your policy, such as charging a fee if patients fail to contact you.
Speeding up your coding turnaround time and getting a better sense of your operational costs and the cost per case will help you better understand the true cost of a claim within your practice. This leads to a need for a comprehensive internal audit of the practice's costs.


Value-Based Initiatives & Incentives
MACRA, MIPS, and Alternate Payment Models (APMs) will reform and transform healthcare in the United States.
With the Medicare Access and CHIP Reauthorization Act of 2015, an alternative payment model leverages outcomes and quality-based payments with smaller reimbursements for fee-for-service claims. The proposed rule was published on April 27, 2016, and the final rule was released Oct. 14 with a 60-day period for practices to offer comments.
Eligible physicians and clinicians will have four options to comply with new payment schemes:
Option 1: Allows providers to report any one measure for 90-day period to avoid a negative payment adjustment
Option 2: Allows providers to submit data for a reduced number of days. This means their first performance period could begin later than 1/1/17
Option 3: Practices that are ready to begin on 1/1/17 for the full 365-day quality reporting period in 2017
Option 4: Practices that want to participate in an advanced alternative payment model, such as a Medicare Shared Savings ACO Track 2+
Medicare Access and CHIP Reauthorization Act Incentives
The government has authorized financial incentives to encourage practices to provide healthcare services more efficiently.
MIPS Only:
The MIPS Payment Adjustment details are as follows:
+4% - Year 1
+5% - Year 2
+7% - Year 3
+9% - Year 4+
Non-Advanced Alternate Payment Model (APM)
This involves MIPS payment adjustments plus APM-specific rewards. With the Advanced APM, there is a 5% Medicare Part B incentive payment in addition to APM-specific rewards.


MIPS Performance Categories
A single MIPS composite performance score will factor in performance in four weighted categories, measured on a scale of 0-100. For quality control, MIPS replaces the previous Medicare Physician Quality Reporting System (PQRS).
Scoring here accounts for 60% of the total performance score in year one. Physicians will select six quality measures and one outcome measure for their evaluation. Groups that use a web interface can report 15 quality measures for a full year.
An analysis of resource use and cost begins in performance year 2018, and it replaces the value-based modifier.


Improvement Activities
IA accounts for 15% of the physician's total performance score during the first year. Doctors in larger group practices and that are located in an area that already has a good doctor-patient ratio will select from four improvement activities for evaluation.
Keep in mind that groups with fewer than 15 participants or those in a rural location or a health professional shortage area only need to report on two activities.
Advancing Care Information (ACI) replaces Medicare MU. It accounts for 25% of total performance score the first year. Eligible providers will report on up to 9 measures of patient engagement and information exchange. You may not need to submit ACI if these measures do not apply to you.
We hope that this overview of how your medical practice can start to prosper with MACRA and MIPS will stimulate you and your team to learn more about the coming era that will emphasize value-based healthcare over sheer volume of care. Comprehensive information about MACRA and MIPS is available to you now, free of charge, through our recorded webinar, "How to Thrive With MACRA & MIPS - Advice from Justin Barnes."


Key Takeaways
Pick your pace when preparing your practice for MACRA and MIPS.
The system is highly flexible. You choose what objectives and measures best fit your practice, specialty, and workflow.
MACRA is not an all-or-nothing proposition. Partial credit and bonuses are available to easily avoid penalties and increase payments.
Make sure that your team is using the latest version of certified EHR software in order to meet Medicare and Medicaid requirements for reimbursement.
What are you doing to prepare for MACRA? Do you still have questions that need to be answered? Comment to us below, and don't forget to watch our complimentary recorded webinar, presented by Justin Barnes.
About Christina Rosario
Christina Rosario is the Director of Sales and Marketing at Advanced Data Systems Corporation, a leading provider of healthcare IT solutions for medical practices and billing companies. When she's not helping ADS clients boost productivity and profitability, she can be found browsing travel websites, shopping in NYC, and spending time with her family.