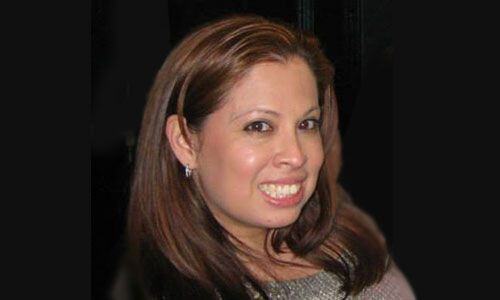 How to Track Population Health
How healthy are the people in your immediate environment, and how does their quality of health relate to others on a local basis as well as nationwide? In this day and age, the public is experiencing a lot of concern about the health of a country, city, town, and even at the household level.
It's natural for the topic of monitoring population health to be top of mind for people devoted to the practice of medicine, especially when you consider the far-reaching effects of a growing pandemic.
One important tool in our arsenal against disease is medical data collection and processing this information using state-of-the-art computer systems that are built with interoperability in mind. And when it comes to population health, it's useful to consider how we can be leveraging this information to make smarter medical decisions.
Considerations With Population Health
If clinicians start to notice what seems like an outbreak in their local community, timely access to data is of the utmost importance. For example, doctors are seeing children coming in with measles, which raises alarms about how thorough vaccination efforts are in the neighborhood as well as the entire school district and beyond.
Likewise, a novel disease may come with little warning, catching clinicians off guard until they start reporting their findings and other medical professionals become aware of the spread of disease.
Sharing data quickly helps protect those who are not yet affected, as it gives health providers a warning to get ready for a surge in cases, or to identify something anomalous, such as a new source of factory pollution that is making people sick.
Types of Useful Data in Population Health
An enormous amount of data contributes to our understanding of population health. For example, the Centers for Disease Control and Prevention reports that CDC scientists measure how many and what types of harmful chemicals make their way into people's bodies through environmental exposure. They collect and share information in their tracking network and with interoperability via disparate computer systems, make data available for other researchers to access.
Collecting chronic disease information is a major concern at the CDC, which notes that "Each year, chronic diseases cause 7 of 10 deaths among Americans. Heart disease, cancer, and stroke account for more than 50% of all deaths each year." Statistics from these deaths motivate the CDC to issue recommendations to the public on improving their nutrition and physical activity levels and to avoid alcohol and tobacco.
The CDC underscores the importance of tracking the health of different populations and their vulnerabilities, explaining that "Understanding population characteristics is essential for public health practices such as program planning, epidemiological studies, and public health emergency preparedness."
Gathering data from across the nation helps researchers determine which locations or which groups are more subject to chronic diseases as well as acute situations, who is more likely to be exposed to hazardous chemicals and who might be harmed most during a public health emergency, such as the COVID-19 pandemic.
Contributing to a Patient Registry
Uniform collection of patient data allows researchers to work with greater confidence using data about how a disease is playing out, how many people might have been exposed to the public medical threat, as noted by a report on population and public health from the Office of the National Coordinator of Health Information Technology.
Examples of Population Health Information
In the United States, all clinicians must report on conditions and diseases to agencies charged with protecting the public's health, typically using online data information sharing systems. Usually, on the provider's end, there will be an electronic health record or EHR software set up that is used to track the progress of each patient.
Some healthcare organizations are still getting by using old-fashioned, paper-based systems to track patients, but this isn't a practical setup when it comes to collecting, managing, and networking information.
It's also no good to try to rely on generic software that wasn't specifically designed for interoperability and tracking patients. You'll want to compare and evaluate developers that make electronic health record software and determine which has the best track record for updating and improving their application.
This EHR data then connects with computers at various public health agencies. The National Coordinator of Health Information Technology describes the main types of health surveillance and information setups:
Electronic Laboratory Reports: Lab findings pour in from public health, commercial, and hospital settings to local and state public health agencies.
Syndromic Surveillance Reports: Urgent care centers, ambulatory care centers, and hospitals report on symptom data, which is essential for noticing public health outbreaks.
Immunization Information Systems: Patient records from your EHR provide details about immunization rates. At the same time, agencies can then send you and fellow providers forecasts for immunizations to better care for your local population.
Electronic Case Reporting: Your EHR is designed to automatically provide data on any legally required reportable conditions so public health agencies can review them and then take appropriate action to defend the population's health.
Public Health Registries: Here, information about topics such as traumas, diabetes, cancer as well as birth and death rates enter a centralized database, with data collection requirements varying from state to state.
Easy access to this data from so many sources is vital for monitoring and tracking population health, which is the first step in coming up with a response, from a new policy from lawmakers to the development of vaccines and treatment methods or ways to identify environmental factors that we can fix (such as shutting off a source of pollution implicated in population health issues).
Timely Access to Information
The ability to monitor population health from the local to the national level is going to be an increasingly crucial aspect of our ability to safeguard individuals, let alone maintain a thriving population.
Your organization along with so many others can provide useful information for public health researchers, as long as you have the proper software installed to keep track of the well being of each patient you see and treat. With so much of our health and safety depending on access to timely information, you'll want to stay on top of developments in the healthcare industry.
If you don't feel quite up to speed on all things having to do population health, click here for a handy infographic on population health.
About Christina Rosario
Christina Rosario is the Director of Sales and Marketing at Advanced Data Systems Corporation, a leading provider of healthcare IT solutions for medical practices and billing companies. When she's not helping ADS clients boost productivity and profitability, she can be found browsing travel websites, shopping in NYC, and spending time with her family.