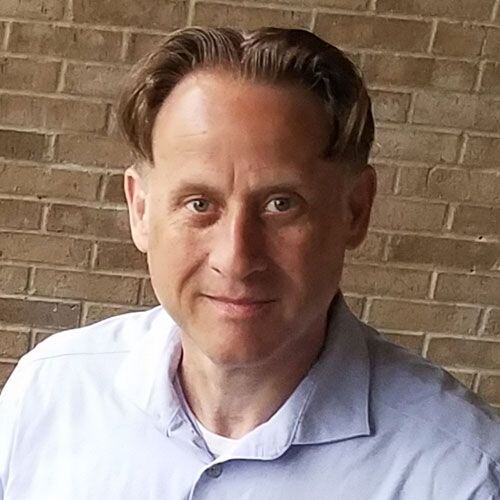 7 Tips to Improve Medical Practice Cash Flow Post-Pandemic
Everyone has been hit hard by the global coronavirus pandemic. Now as you pick yourself up and assess the damage, it's time to focus on what steps to take to turn around your finances. The good news is that improving medical practice cash flow is easier than you may think.
Healthcare revenue is impacted by a myriad of factors from insurance verification to denial management. Here are 7 tips to increase cash flow you in your medical practice as we move into a post-pandemic era.
1. Verify Insurance Status Prior to Offering Service
Whenever possible (outside of emergency conditions, for example), it should be top of mind for your staff to double-check insurance status on each patient. With software tools integrated into your electronic health record system, it's a snap to verify information like this, using automated processes. If you must take care of this chore manually, do not slacken, since lack of current coverage could make it harder for you to collect payment for services.
When patients contact your office, such as to ask about a medication or to set an appointment, it's prudent to ask for an update on their insurance so you can keep your records as up-to-date as possible.
2. Request Payment at the Time of Service
When you first set up shop, waiting for patients to pay bills after you sent out an invoice may have been the best option, since you were just starting out. But it's completely justified to ask for payment when the patient is there in front of you.
This will obviously speed up revenue collection, and it saves money and time since you're not putting out a succession of invoices and reminders, or having staff devote time to asking for a late payment when a patient comes back.
---
Learn how to make it easier for patients to pay. View our on-demand webinar hosted by Ben Buchanan, Director of Health Relationship Management at TSYS.
---
3. Send Patients Invoices Sooner Rather Than Later
How efficient is your staff, especially when it comes to the way you handle invoicing? Sitting on an invoice just delays payment. If the team is hampered by antiquated billing software, now would be a good time to do vendor evaluations. Modern medical office software can bring value by helping employees generate correct invoices.
Perhaps an employee has been sitting on invoices to batch them together. In some cases, what's really happening is you are delaying payments out of a misplaced sense of efficiency. Staff retraining is one remedy. Another is to determine whether you need to add to your staff, if they are struggling to keep up with this essential billing task.
4. Arrange for Faster Deposits With Your Bank
The bank you deal with may be able to help you speed up cash flow as we pull ourselves out of the financial morass caused by the coronavirus pandemic. As Commerce Bancshares noted, "Many banks now offer solutions that enable medical practices to speed the time it takes to get payments into their bank account." It suggests using lockbox services to safely transport payments from a post office box to the bank, so you no longer need to devote employee resources to this task.
You might consider arranging for remote deposit, handled by scanning images of checks into a computer to then send via Internet to the bank. Setting up a merchant services program will allow you next-day availability on deposits.
5. Explain Your Credit Policy
Patients won't have an excuse about failure to pay if you clearly explain your policy about credit ahead of time. State your terms about what happens if a patient misses an appointment and didn't bother to call to cancel with a set period of time.
You'll also indicate how much interest your practice will charge patients when they make a late payment. Another important detail is to list what payment terms you find acceptable. Finally, remember to inform your staff about the policy too, so they can clearly explain the situation to patients.
6. Be Aware of Your Legal Protection
In the unfortunate cases where patients fail to pay their bills well past the deadline and payment extensions you may have allowed, your practice will need to consider what your legal remedies are.
Logic Inbound reminds medical practice owners and managers about consulting the Fair Debt Collection Practices Act for guidance on how to communicate about debts with patients, and what steps you can take to collect what's owed to you. "Provided you are requesting debts the right way, then your patients are obligated to pay and may be subject to fines if they default."
7. Work With a Third Party for Revenue Cycle Management
Healthcare organizations can use revenue cycle management software in-house, if they feel confident about their information technology team's capacity to support this kind of a solution.
Another method is to outsource revenue cycle management to third-party professionals. This lets you take advantage of their advanced and ongoing training to collect payments and ride herd over the entire revenue cycle. In terms of claims denial management, a third party will get rid of this headache for you, taking care of business more efficiently.
Following Best Practices to Improve the Flow of Revenue, Post-Pandemic
As more individuals become fully vaccinated and therapeutics are refined to address victims of the virus that spawned the coronavirus pandemic, medical practices will be seeking ways to boost their flow of revenue. Improve your level of success by learning about and following best practices for collecting payments from patients.
Key Takeaways:
Moving into a post-pandemic world, medical practices are looking for ways to improve how they collect payments for services rendered.

Make sure your staff prioritizes getting confirmation of insurance status for every patient, to avoid obstacles when payment comes due.

Don't delay in sending invoices. The faster they go out, the quicker you can anticipate reimbursement.

Ask about options for speeding up deposits at your bank, such as lockbox services.

Clearly define your credit policy to patients before their appointment.

Learn your rights and responsibilities when it comes to legal remedies to collect unpaid debts from patients.
About Stephen O'Connor
Stephen O'Connor is the Director of Brand and Digital Marketing, responsible for many aspects of Advanced Data Systems Corporation's (ADS) marketing, including product marketing, customer acquisition, demand generation, brand, brand design, and content marketing.
Stephen has more than 20 years of healthcare industry experience. Prior to ADS, Stephen spent 11 years at Medical Resources Inc. (MRI), most recently as the Manager of Marketing & Internet Services, where he and his teams were responsible for all marketing efforts and the market positioning of MRI's services.
Stephen spends his day's planning, writing, & designing resources for the modern healthcare professional.